The first Vietnam Airlines flight using Boeing 787-10 Dreamliner arrived in Seoul from Ho Chi Minh City on October 2, as part the carrier's effort to serve increasing travel demand between Vietnam and the Republic of Korea (RoK).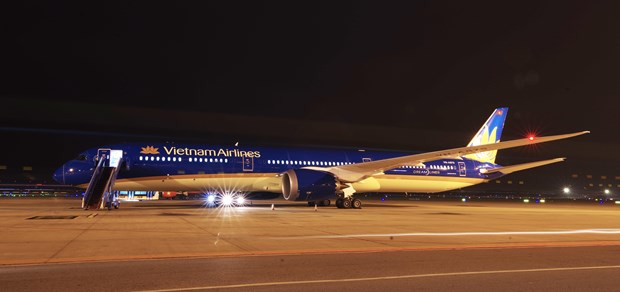 Vietnam Airlines' Boeing 787-10 Dreamliner (Photo: vietnamairlines.com)
The aircraft landed at the Incheon International Airportwith 264 passengers onboard.
Boeing 787-10 Dreamliner is the newest and longest member ofthe super-efficient 787 family; it can carry a maximum of 367 people.
Besides the HCM City – Seoul route, Vietnam Airlines hasalso used the plane on the HCM City – Busan route, with one flight per day foreach route.
The carrier is among five Asian airlines that run both ofthe two most advanced Boeing aircraft – 787-9 and 787-10.
According to official statistics, in the first half of 2019,more than 2 million RoK holiday makers visited Vietnam, an annual increase of21.3 percent. Meanwhile, the number of Vietnamese tourists to the RoK reached277,000, up 31.2 percent on-year./.   VNA