National carrier Vietnam Airlines will launch check-in counters for families which have small children and elderly from June 15.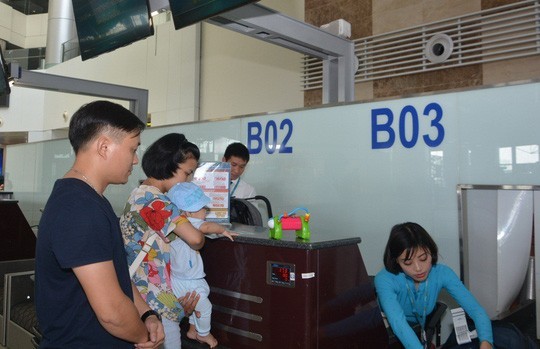 Vietnam Airline to launch family check-in counters
The counters will be for families with people aged more than 65 or children under 12 years old, which has been applied by airlines in the world such as Germany's Lufthansa, British Airways, UAE's Emirates (UAE).
During the Lunar New Year of 2019, budget Jetstar Pacific also used separate check-in counters for families which include children and people aged more than 60 at Tan Son Nhat, Noi Bai and Danang international airports.
Vietnam Airlines also provide free wheelchairs for the disabled and strollers for children at airports along with cradles on its flights. The firm also offers special meals and a service for children who take flights by themselves.
The national carrier has check-in counters for groups of more than 10 members.
Passengers can also finish their check-in procedures online or through telephone.
Nguoi Lao Dong/Dtinews

The National flag carrier Vietnam Airlines announced on June 3 that it will open a direct air route between the central City of Da Nang and Busan city of the Republic of Korea (RoK) on July 20.  

Vietnam Airlines on May 16 announced that it will add 600,000 seats on both domestic and international flights between June 1 and August 8, as travel demand skyrockets.  

National flag carrier Vietnam Airlines, listed under code HVN, plans to pay cash dividends for 2018 at the rate of 10 per cent of charter capital, estimated at VND1.49 trillion (US$63.9 million).