Promoting Vietnam's popular destinations and tour activities at source markets, especially China, is one of the solutions suggested by Minister of Culture, Sports, and Tourism Nguyen Ngoc Thien.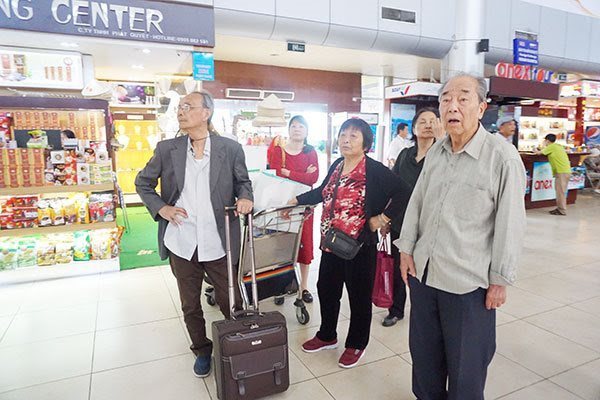 Chinese visitors in the central province of Khanh Hoa. The number of Chinese tourists during the first five months of 2019 fell 8% year-on-year
Speaking at the Q&A session of the National Assembly's (NA's) ongoing sitting, Nguyen Quoc Hung, a deputy from Hanoi, asked the minister to explain the falling number of international visitors to the country during the year up to May and the low competitiveness of the local tourism sector.
In response, Thien said that the country saw only an 8.8% year-on-year increase in the number of international tourists during the first five months, mainly caused by the falling number of Chinese visitors. Meanwhile, the number of foreign tourists visiting the country had doubled in the past three years.
Data from the General Statistics Office shows that over two million Chinese arrived in Vietnam during the five-month period, down 8% year-on-year. Last year, the number of Chinese visitors accounted for almost five million out of 15.5 million foreign visitors to the country.
The decline in Chinese visitors could create difficulties for the local tourism sector, he said. Accordingly, the country should focus its tourism promotion on China, alongside other source markets.
However, the lower-than-expected tourism growth rate had been forecast previously, with the total number of foreign tourists reaching an estimated 18 million arrivals this year, up some 2.5 million arrivals, he said.
Besides this, poor infrastructure was blamed for the low competitiveness of the local tourism sector. Also, the country's priority policies for the sector remain modest and visa policies are not relaxed enough to attract more foreign tourists.
The minister said the tourism sector would be improved if these obstacles were completely removed, but he has yet to provide any solutions.
Vietnam ranked 67th among 136 countries and territories in the world for tourism competitiveness, according to data released at the 2017 World Economic Forum. It stood 113rd in terms of tourism infrastructure, 101st for priority policies and 116th for its stringent visa policies, almost at the bottom of the rankings for the ASEAN bloc.
To date, the country has offered visa exemptions for citizens from 24 countries and granted e-visas for people from 80 countries, while Indonesia and the Philippines have allowed exemptions for citizens of more than 155 countries. SGT
Dao Loan