The number of foreign travellers to Vietnam may fall in 2020 if the country does not extend visa exemption for citizens of many countries, according to tourist officials.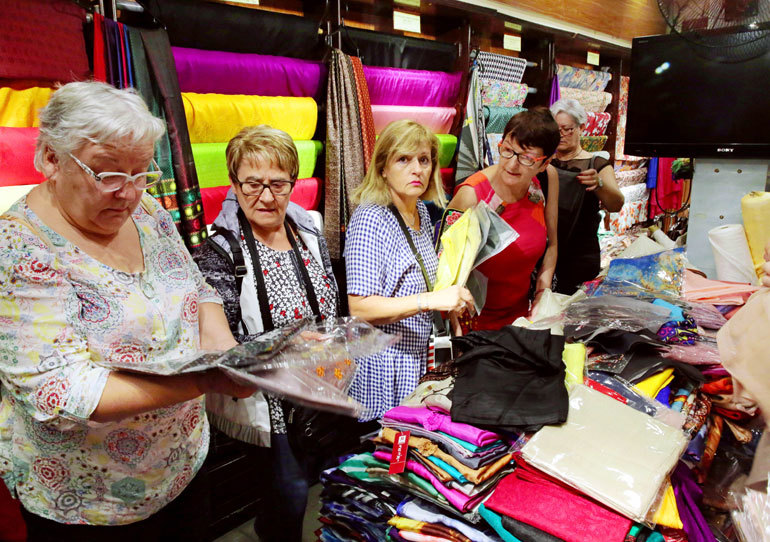 Foreign tourists in Vietnam
Hoang Nhan Chinh, head of the Secretariat of the Vietnam Tourism Advisory Board, said the visa exemption period for citizens from Russia, Japan, South Korea, Denmark, Norway, Finland and Sweden, would expire on December 31 this year.
These countries have considerably contributed to the Vietnamese tourism sector's revenues over the past years, particularly South Korea, Japan and Russia.
In the first ten months of this year, Vietnam welcomed 14.48 million international travellers, including 3.5 million from South Korea; 786,647 from Japan; 519,729 from Russia.
Around 6 million visitors from these seven countries are forecasted to come to Vietnam this year, Nhan said. He, however, warned that the figure would drop by 10-20% in 2020 if Vietnam does not extend the visa exemption policy.
He suggested continuing the visa exemption extension for these countries for 3-5 years.
Hanoimoi/Dtinews

Vietnam's tourism has continuously experienced impressive growth in recent years thanks to many improvements, especially more flexible and clearer visa-related policies.

Lawmakers today asked for more careful consideration of the draft amended law on exit and entry of foreigners, which would exempt visa for those who stay a duration of less than 30 days in a coastal economic zone.