Cu Chi Tunnels, about 70 km northwest of downtown Ho Chi Minh City, are a "wonder" in the ground, recognised as a symbol of the Vietnamese guerrilla resistant war against invaders.
Works inside the tunnels, such as trenches, storehouses, canteens, water wells, bedrooms, kitchens, working rooms and clinics, are connected like spider webs, making Cu Chia resilient land during the resistant war for the national independence and freedom.
With its stature and glorious victories, Cu Chi Tunnels have been depicted in the history of heroic struggle of the Vietnamese people, as a legend of the 20th century and also a famous destination in the world.
According to the Cu Chi Tunnels Management Board, in the historic April days, about 1,200-1,500 tourists arrive every day to visit and burn incense to commemorate the fallen heroes who sacrificed themselves for a peaceful Vietnam today.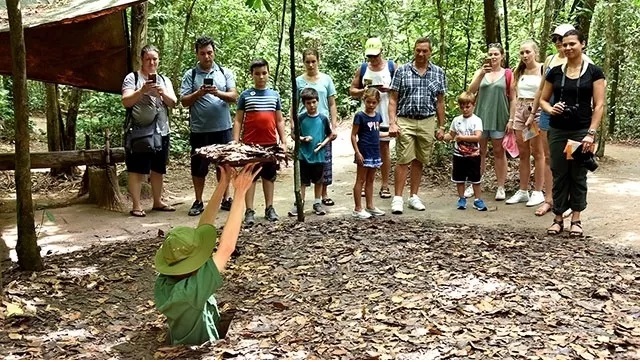 Cu Chi Tunnels were recognised as a special national relic site in 2015.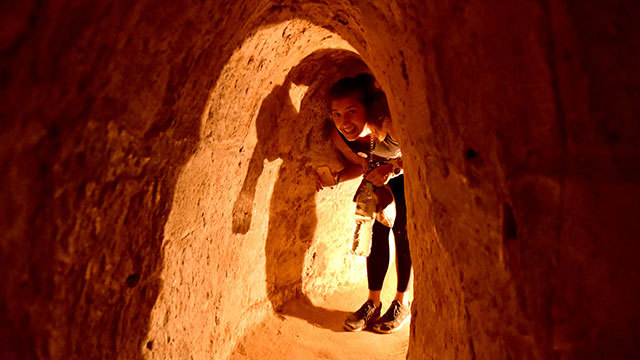 The tunnel is just tall enough for a person to move inside while stooped.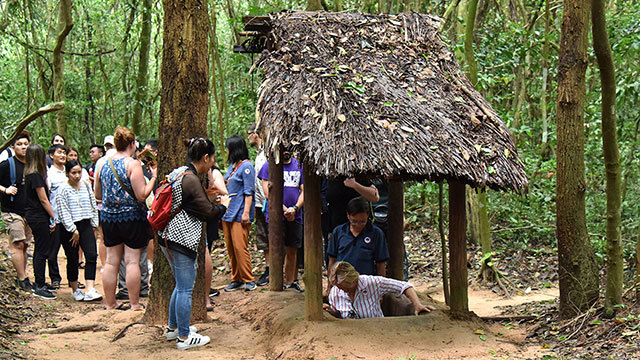 Visitors experience an "underground life" in Cu Chi Tunnels.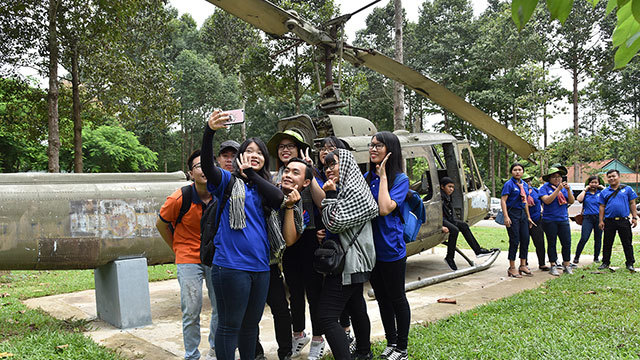 Youngsters visit and learn about the Vietnamese revolutionary history at Cu Chi Tunnels.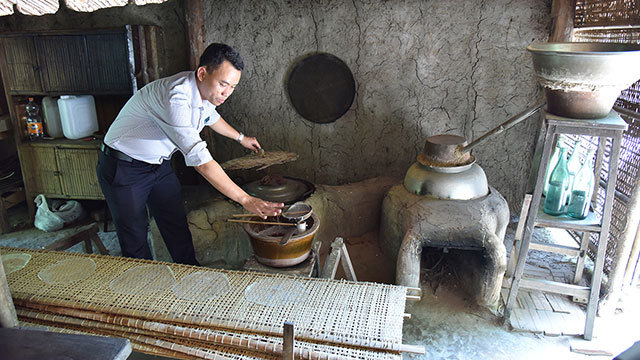 A daily activity of locals living in the area of the Cu Chi Tunnels.
Nhan Dan