Tourism companies have complained that visa policies are discouraging visitors to return to Vietnam.
Infographics: E-visa program and beneficiary countries
With e-visa, Vietnam opens doors to more foreign travelers
Vietnam signs 85th visa exemption agreement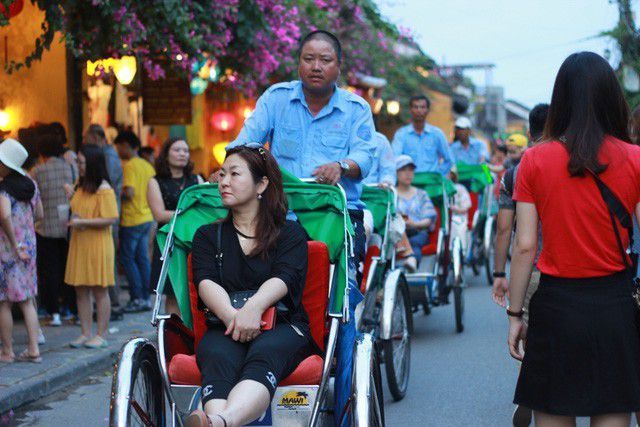 illustrative image

During Vietnam Private Sector Economic Forum 2019, Chairman of Grant Thornton Vietnam, Kenneth Atkinson said Vietnam had potential to welcome 30 million international tourists from now to 2030. However, not many want to return to Vietnam a second time.
According to Atkinson, the visa fees to Vietnam are high and suggested exempting visas for tourists from key markets.
Nguyen Thi Huyen from Vietrantour also agreed that visas were one of the problems that Vietnam must overcome to attract more tourists. Visa procedures have been simplified recently but still don't meet the needs of tourists.
For example, tourists must obtain an pre-approved visa letter through a travel agency to check in and pick up the actual visa stamp upon arrival in Vietnam. Meanwhile, in Thailand, tourists from up to 20 countries don't need pre-approved letters.
However, Colonel Nguyen Van Thong, deputy head of Vietnam Immigration Department said visa exemptions were not the main cause for lack of return visits.
"Chinese tourists account for 30% of the total international tourists to Vietnam even though we have no visa exemption programme for China yet. That's why visa exemption is not a vital factor to attract tourists," he said.
According to Thong, the Ministry of Public Security is revising the regulations in order to provide a 15-day visa exemption programme for 15 countries. Several regulations restricting the times between entries will be scrapped.
E-visa programme is still being implemented. The Ministry of Public Security is considering installed an automated system to let passengers get through passport control. Dtinews