Entering in the winter, when the grassy hills turn bright pink, it is the time when people are eagerly head to Glar Commune, a suburb of Pleiku City. 
Previously, people only mentioned pink grass hills in Da Lat flower city, but few people knew that Gia Lai was also a place where many beautiful pink grass hills were gathered.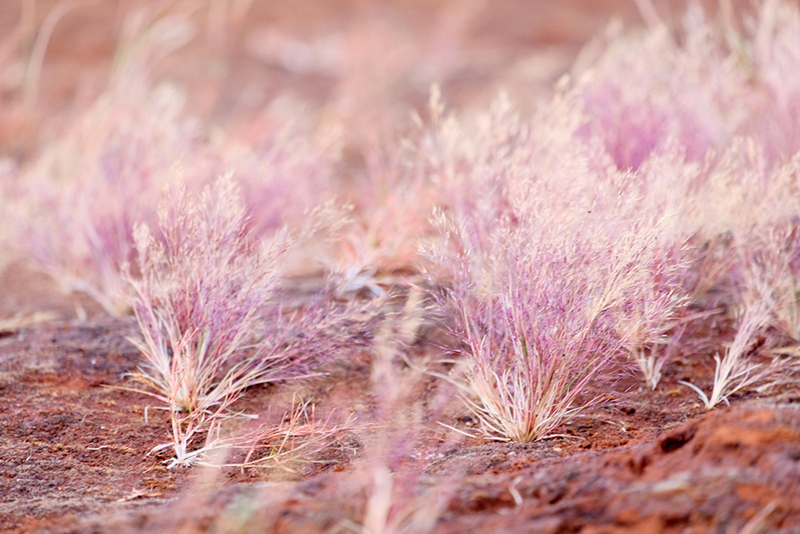 It is also home to the largest pink-grass hill in Gia Lai province today, with more than 500 hectares mixed with pine forests.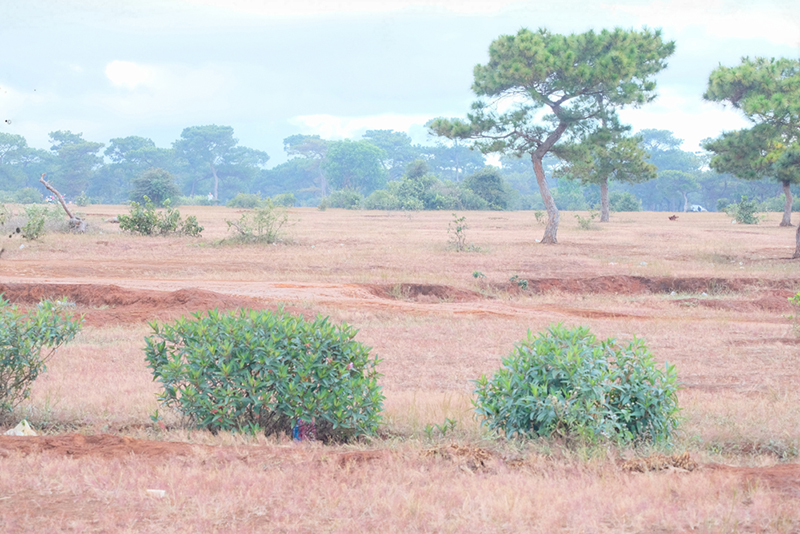 Pink grass, called such due to the colour of the grass changing to pink, is actually a grass that is very suitable for the Central Highlands.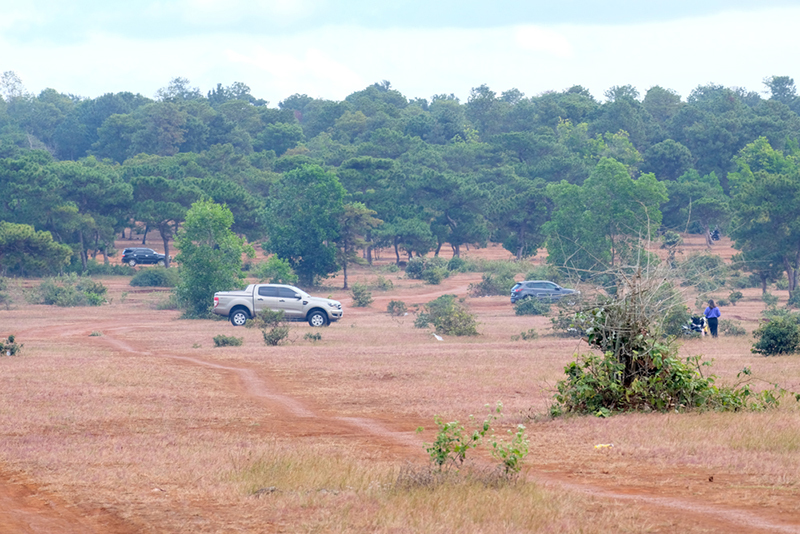 These are the grass hills of Gao commune, grass hills from Ham Rong mountain to Le Thanh border gate. But the widest and most beautiful is the grass hill of Glar, Dak Doa District.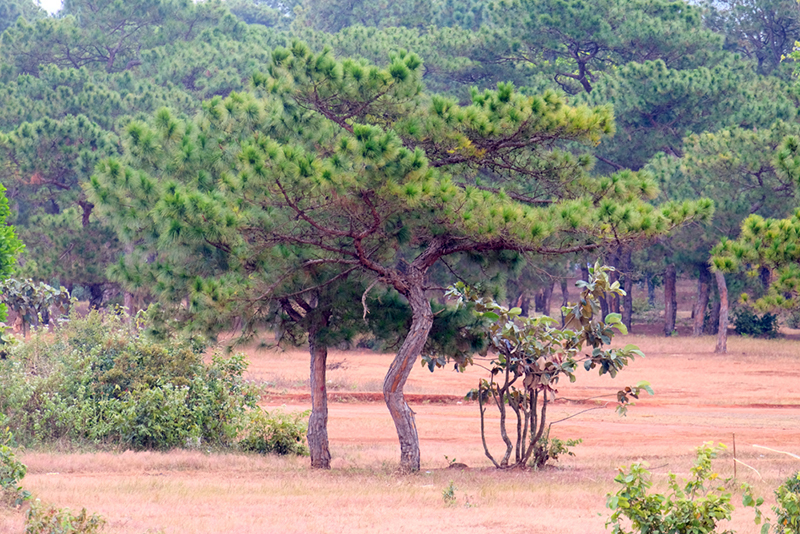 With 500ha, the Glar grass hill is located on a vast prairie covered with pine. Under the decades-old pine trees, the pink colour of the grass contrasts with the green of the trees, all of which create a beautiful landscape painting from the beginning of the mountain town of Pleiku.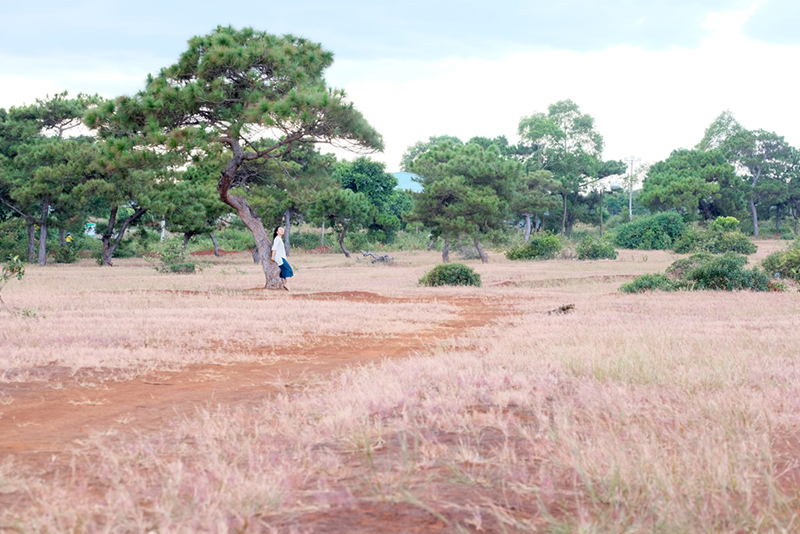 The grass usually grows at the end of the rainy season, it begins to sprout from the soil in clusters, clusters, then begins to sprout pinkish flowers.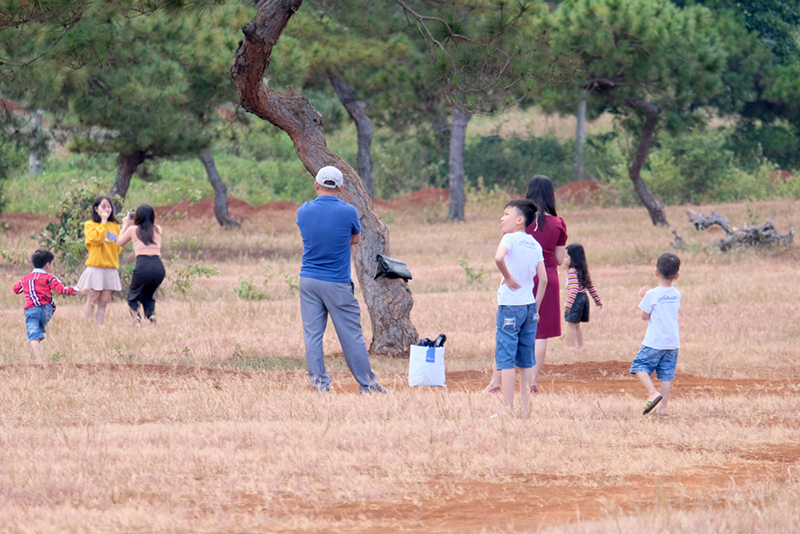 When the winter breeze comes with a cold climate this weed simultaneously blooms into the most brilliant pink carpet.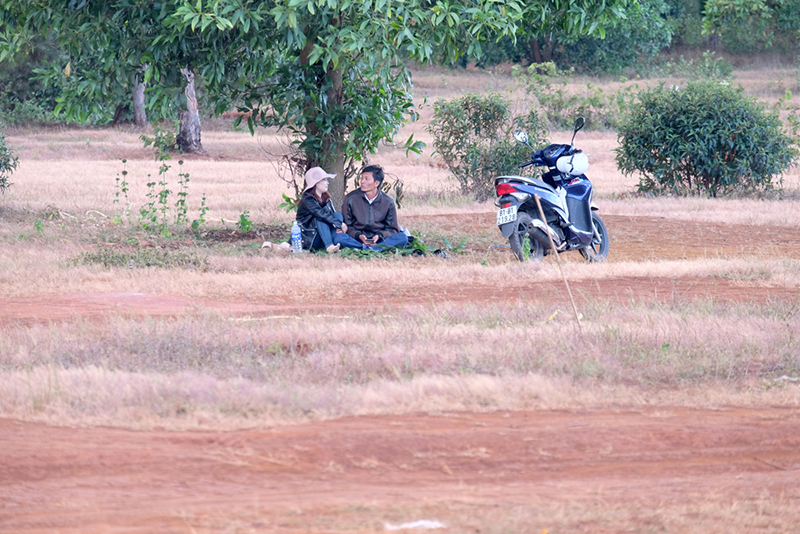 A lot of locals as well as tourists have come to Glar Commune at this time to explore the pink grass hill with a romantic atmosphere like a fairy place.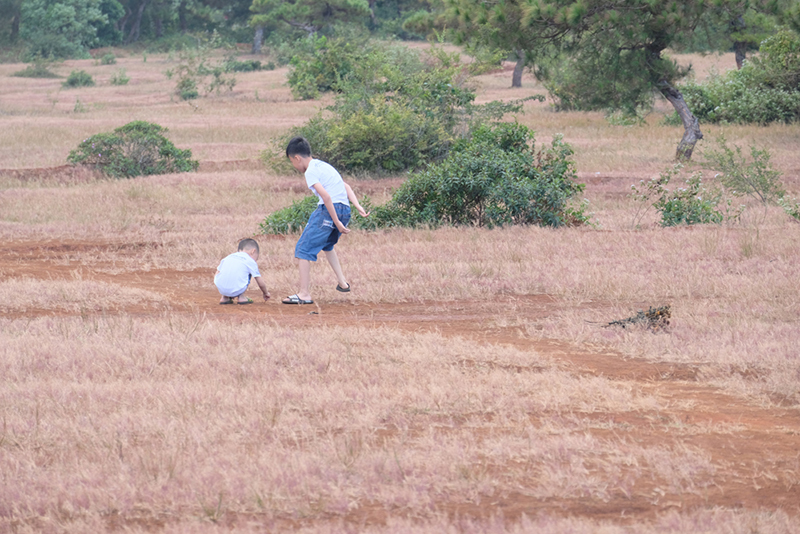 Glar grass hill has separate spaces for dating couples, suitable for groups of young people looking to camp, picnic, etc. under the lush green pines.
 Playground is very safe for children with hundreds of hectares of endless pink grass hills.
In the last two years, Dak Doa District has begun to coordinate with Gia Lai Province to organise the Glar Pink Grass Festival, to introduce the natural beauty of the rose grass as well as attract tourists. In addition to visiting grassy hills, visitors will be immersed in the space of gongs of the people and learn about the cultural life of the Bana and Jrai people there.
Ha Du (Nhan Dan)