Vietnam condemns and calls for immediate end to attacks against civilians, essential civil infrastructure and humanitarian aid agencies and staff in Ethiopia, said Ambassador Dang Dinh Quy, head of Vietnam's Permanent Mission to the United Nations.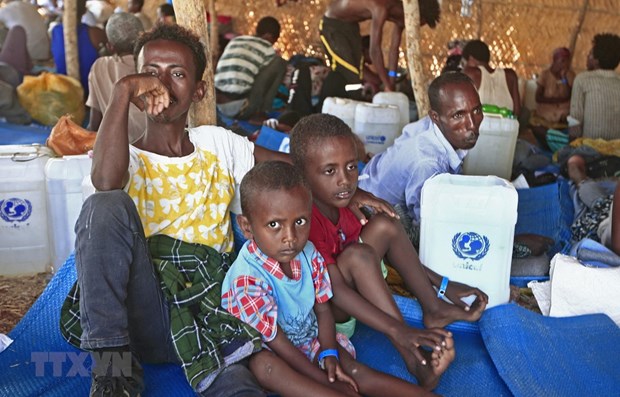 Ethiopian people evacuate in South Sudan
During the UN Security Council (UNSC)'s meeting on July 2 to discuss the Ethiopian situation, Quy expressed his concern over recent situation in Tigray, with huge impacts on daily lives of millions of people as well as peace and common stability in the region.
He called for abiding by international humanitarian law, protecting civilians and key infrastructure, and not obstructing humanitarian access.

Parties concerned need to promote dialogue and reconciliation, as well as seek long-term and suitable measures, including placing people's interests above, he said.
The ambassador welcomed ceasefire recently declared by Ethiopian Government and wished parties would reach a long-term and comprehensive ceasefire. He urged relevant parties to take this opportunity to join dialogue and avoid actions that could deepen conflicts and differences, adding that they should exercise self-restraint, not interfere into Ethiopia's internal affairs and deal with issues by peaceful means.
Quy called on the international community, including the African Union, to continue assisting parties in promoting dialogue, building trust, offering humanitarian assistance, thus soon bringing people's lives back to normal for peace, reconciliation and national reconstruction.
He stressed that concerned parties' activities and the international community's support should be in line with international law and the UN Charter, for the sake of peace, independence, sovereignty, reunification and territorial integrity of Ethiopia.
African nations in the UNSC also underlined the importance of respecting independence and sovereignty of Ethiopia as well as the role of regional countries and organisations./.
Source: VNA