A recent article in the French daily newspaper Le Figaro spoke highly of Vietnam's economy amid the adverse impacts for the global economy brought about by COVID-19.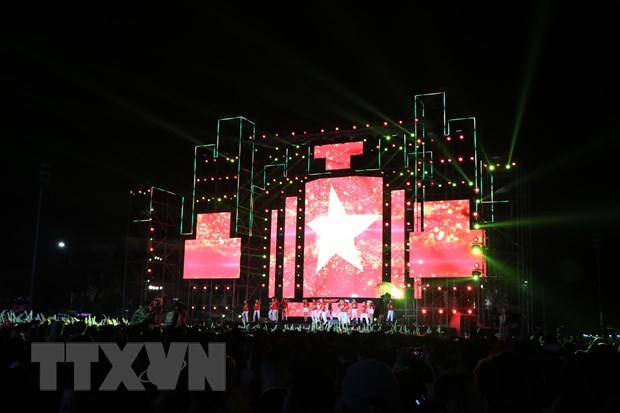 A new year celebration in Vietnam's Hue central city (Illustrative photo: VNA)
It said that Vietnam was among the most-dynamic countries in 2020, despite COVID-19 cutting its growth to 2.9 percent from 7 percent in 2019.
It has also been successful in poverty eradication, bringing the figure down to just 2 percent from 50 percent in 1990. The country benefits from economic diversification, as the industrial sector makes up 39 percent and services 47 percent.
Vietnam is also a signatory to various free trade mechanisms, it continued, most notably the EU-Vietnam Free Trade Agreement, signed last July and under which tariffs imposed on products from the country and the EU will be removed within a decade.
The article went on to note that Vietnam did incredibly well in fighting COVID-19, with only 35 fatalities in a population of nearly 100 million.
Numerous preventive measures were rolled out in a sweeping and timely manner, including mass quarantines, contact tracing, and travel restrictions, which permitted the quick resumption of production nationwide, it added.
The French newspaper also pointed out that along with tourism, Vietnam's garment-textile and smartphone exports suffered a blow from falling market demand last year. Even so, the country was still able to pull through, especially thanks to computer exports./.VNA