10-year-old translator brings scientific knowledge closer to young readers
Children's history book series, Unstoppable Us, by best-selling author Yuval Noah Harari, has been translated from English into Vietnamese by a 10-year-old translator and published by Omega Plus.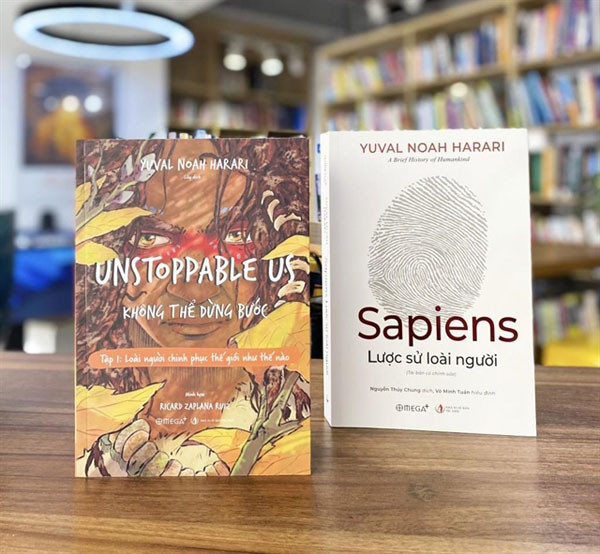 The book series, translated into Vietnamese by Lily, whose real name is Ho An Nhien, under the title Không Thể Dừng Bước, has been adapted from Harari's multi-million copy bestseller Sapiens. It is a long cherished project of the author with the desire to help children tackle life's big questions through accessible and entertaining, applying plain language and humour.
Unstoppable Us is expected to include four volumes with beautiful colour illustrations by Ricard Zaplana Ruiz. Each volume in the series will explore a different part of our history, beginning with How Humans Took Over the World, which invites young readers to discover why money is the most successful fairy tale ever, how fire shrank our stomachs, what the game of football tells us about being human, how we used our superpower for good and bad and how you have the superpower to change the world.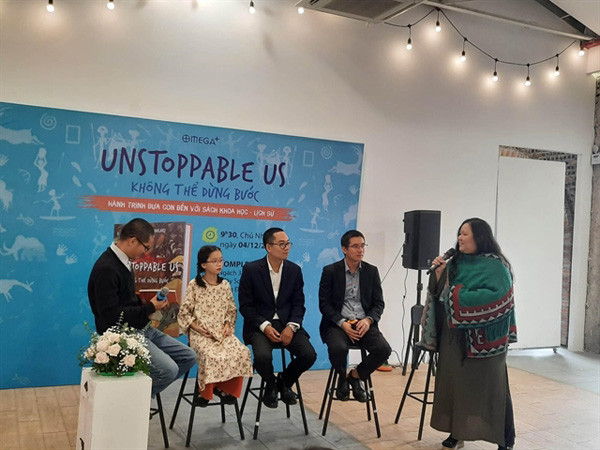 After purchasing the copyright to Unstoppable Us, Omega Plus selected 10-year-old Lily to translate it into Vietnamese.
According to Tran Hoai Phuong, publishing director of the publishing house, a younger translator will have an advantage over an adult in absorbing and transmitting the book's content.
"Lily has the image of the kind of readers that we expect to approach. We hope to attract readers to scientific books like her," she told zingnews.vn
She also hopes that the translation by a 10-year-old would inspire more young readers and young translators in Vietnam.
According to Lily's father, she has been listening to her mother read books since birth. Her first book was a visually stimulating black and white book presented by the hospital. From then on, Lily's mother kept reading to her every day until she was able to read.
Lily has listened and read a variety of books from children's stories to history and science books. She is keen on exploring many topics and was soon exposed to books that were quite complicated for her age. At the age of six, Lily listened to the novel The Little Princess by Frances Hodgson Burnett and immersed herself in the vast world in George's Secret Key to the Universe by Stephen Hawking.
Now 10, the translator said that she found much joy in reading as each book brings a new adventure for her to explore the world. Reading time is not only a time for Lily to learn, discover and enjoy good stories, but also a time to bond with her parents. She loves books and considers them as friends and her parents have always supported her to nurture that love.
However, translating books is not easy for Lily as she has been using Vietnamese or English separately. She starts with looking up the Vietnamese dictionary and then chooses the appropriate words. She has realised that Vietnamese language is not only limited to normal everyday speech or textbooks but much richer than that. Therefore, the little translator has to revise the translation many times to find the best expression for each sentence and thereby conveying the author's message.
Prior to Unstoppable Us, Lily has translated the Guardians of Childhood series by William Joyce, which include three picture books The Man on the Moon, Jack Frost and The Sandman. She has also launched a Youtube channel - Book adventure of Lily – in which she shares the books she has read with young readers.
Source: Vietnam News