VietNamNet Bridge – The last month of the summer movie season will close with "The Wolverine," "Smurfs 2", "Monsters University" or "Buddha Fire".
1. The Wolverine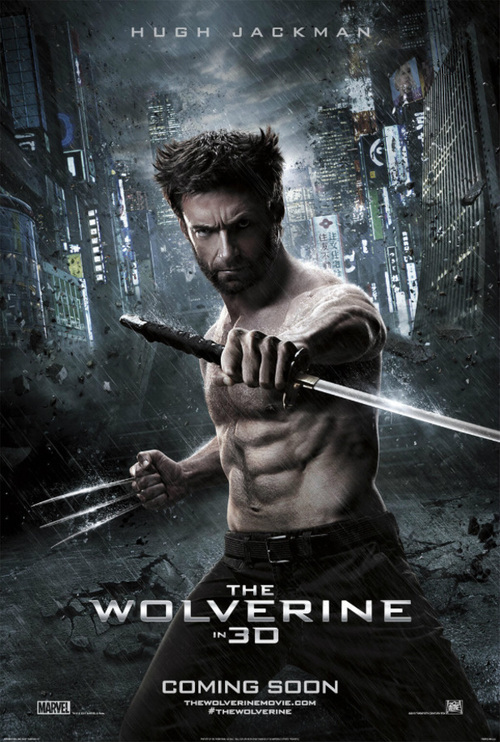 Release Date: 2/8
As one of the last blockbusters of this summer, The Wolverine will be the first movie that will go to theaters in Vietnam this August. The film takes place after the events of X-Men: The Last Stand. This time, the Wolverine no longer stands in the ranks of X-Men and has to deal with his own difficulties. He is pushed into the reluctant war, standing between the tough choices: being an immortal or a human being, love or hate ...
The Wolverine is also the first work with new audio system - Dolby Atmos with 64 independent speakers mounted on the ceiling and around the theater to create a more realistic feeling.
2. Break-up Contract
Release Date: 2/8
Also being released on August 2 is a Chinese movie, starring by Taiwanese actor Eddie Peng. Film is the story of a couple who felt in love with each other when they were high school students.
Before university graduation, the boy suddenly proposes marriage to his girlfriend. However, the girl rejects this proposal on the grounds that she thinks that the boy is not ready for marriage. They have a heated argument. The boy does not know that his girlfriend is hiding a terrible secret.
Finally, she puts out a contract: if both maintains single in the next 5 years, they will get married. Five years later, the girl is still waiting for the call from her boyfriend. One day, the boy invites her to his wedding. Shocked and amazed, the girl is determined to win back the love at all costs - even though the secret that made their break-up is still there.
3. Odd Thomas
Release Date: 2/8
In a California desert town, a short-order cook with clairvoyant abilities encounters a mysterious man with a link to dark, threatening forces.
Odd Thomas is the story about the guy who owns the ability to communicate with the spirits of the dead. He is always willing to help them fulfill their inner wishes and together with the Sheriff Wyatt Porter to prevent bad things in the small town of Pico Mundo. But the appearance of a mysterious man with strange voraciousness and the hyena ghost makes the life of Odd and those around him forever changed.
4. The Heat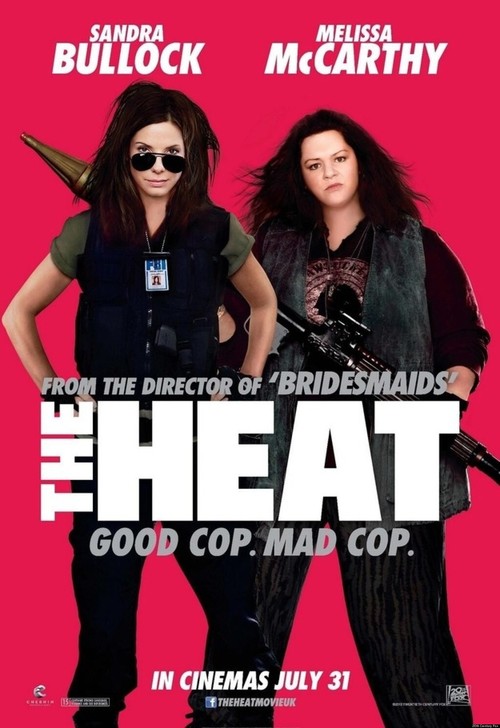 Release Date: 9/8
The audience who love actress Sandra Bullock will see her again in the latest comedy called "The Heat".
Sarah Ashburn, an FBI agent, is extremely ambitious and has her eye on a promotion, but she doesn't get along with her co-workers. She is sent to Boston to uncover the identity of an elusive drug lord, Mr. Lassen, by tracking down his proxy, Rojas, and is told that she'll have a good shot at the promotion if she finds Lassen.
When she arrives in Boston, she learns that Lassen has been eliminating his competition and taking over their operations. She learns that Rojas is in Boston PD custody and goes to see him to ask him what he knows about Lassen, but is warned that the cop who arrested Rojas, Shannon Mullins, is very territorial, and she is not exactly sociable.
When the two meet they don't get along. When Mullins learns why Ashburn is in Boston, she decides to find Lassen herself. Ahsburn is told by her boss to work with Mullins, but it won't be easy because Ashburn does things by the book while Mullins does things her way.
5. R.E.D. 2
Release Date: 9/8
Director: Robert Schwentke
Writers: Phil Hay (screenplay), Matt Manfredi (screenplay)
Stars: Jeff Bridges, Ryan Reynolds, Kevin Bacon | See full cast and crew
A recently slain cop joins a team of undead police officers working for the Rest in Peace Department and tries to find the man who murdered him.
6. Smurfs 2 - 3D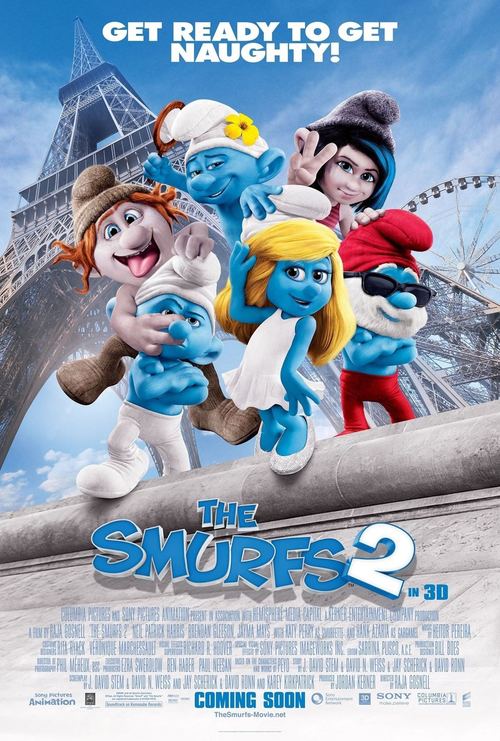 Release Date: 9/8
The evil wizard Gargamel creates a couple of mischievous Smurf-like creatures called the Naughties that he hopes will let him harness the all-powerful, magical Smurf-essence. But when he discovers that only a real Smurf can give him what he wants, and only a secret spell that Smurfette knows can turn the Naughties into real Smurfs, Gargamel kidnaps Smurfette and brings her to Paris, where he has been winning the adoration of millions as the world¹s greatest sorcerer. It's up to Papa, Clumsy, Grouchy, and Vanity to return to our world, reunite with their human friends Patrick and Grace Winslow, and rescue her! Will Smurfette, who has always felt different from the other Smurfs, find a new connection with the Naughties Vexy and Hackus or will the Smurfs convince her that their love for her is True Blue?
7. Killing Season
Release Date: 16/8
Two veteran actors Robert de Niro and John Travolta star in the action movie called "Killing Season".
The movie tells the story of two veterans of the Bosnian War, one American, one Serbian, who clash in the Appalachian Mountain wilderness. Ford is a former American soldier who fought on the front lines in Bosnia. When the story begins, he has retreated to a remote cabin in the woods, trying to escape painful memories of war. The drama begins when Kovac, a former Serbian soldier, seeks Ford out, hoping to settle an old score.
What follows is a cat-and-mouse game in which Ford and Kovac fight their own personal World War III, with battles both physical and psychological. By the end of the film, old wounds are opened, suppressed memories are drawn to the surface and long-hidden secrets about both Ford and Kovac are revealed.
The main character of the film is Benjamin Ford, an American veteran, recluse between the Appalachian Mountains to forget a painful past he had experienced during the war Bosnia. Go a day, Emil Kovac, a European traveler to find Benjamin's hut to break legs. But in fact, Kovac is a veteran of Bosnia, to the rugged mountains to collect the blood debt...
8. 3D Monsters University
Release Date: 16/8
Mike Wazowski and James P. Sullivan are an inseparable pair, but that wasn't always the case. From the moment these two mismatched monsters met they couldn't stand each other. "Monsters University" unlocks the door to how Mike and Sulley overcame their differences and became the best of friends.
9. Grown Ups 2
Release Date: 16/8
After having the greatest time of his life three summers ago, Lenny (Adam Sandler), decides he wants to move his family back to his hometown and have them grow up with his gang of childhood friends and their kids. But between old bullies, new bullies, schizophrenic bus drivers, drunk cops on skis, psycho grade school girlfriends and 400 costumed party crashes he finds out that sometimes crazy follows you.
10. Buddha Fire
Release Date: 23/8
The only Vietnamese movie released in the summer season is Buddha Fire by Dustin Nguyen. This is a combination of classic and modern style. The film content is still being kept secret because Dustin Nguyen wanted to surprise the audience. The film is starred by Thai Hoa, Ngo Thanh Van and Dinh Ngoc Diep.
11. Elysium
Release Date: 23/8
In the year 2154 two classes of people exist: the very wealthy who live on a pristine man-made space station called Elysium, and the rest, who live on an overpopulated, ruined Earth. Secretary Rhodes, a government official, will stop at nothing to enforce anti-immigration laws and preserve the luxurious lifestyle of the citizens of Elysium. That doesn't stop the people of Earth from trying to get in, by any means they can. When unlucky Max is backed into a corner, he agrees to take on a daunting mission that if successful will not only save his life, but could bring equality to these polarized worlds.
12. The Internship
Release Date: 23/8
Billy (Vince Vaughn) and Nick (Owen Wilson) are salesmen whose careers have been torpedoed by the digital world. Trying to prove they are not obsolete, they defy the odds by talking their way into a coveted internship at Google, along with a battalion of brilliant college students. But, gaining entrance to this utopia is only half the battle. Now they must compete with a group of the nation's most elite, tech-savvy geniuses to prove that necessity really is the mother of re-invention.
13. Percy Jackson: Sea of Monsters 3D
Release Date: 30/8
In this retelling of Rick Riordans book, "The Sea of Monsters," Percy Jackson, accompanied by his friends Annabeth Chase, Clarisse La Rue and Tyson, his half-brother, goes on a journey to the Sea of Monsters to retrieve the Golden Fleece and save Camp Half-Blood.
14. The Mortal Instruments: City of Bones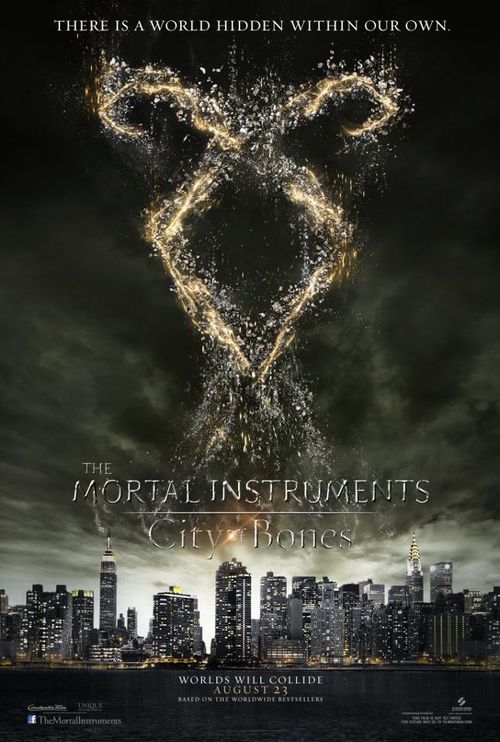 Release Date: 30/8
Set in contemporary New York City, a seemingly ordinary teenager, Clary Fray (Lily Collins), discovers she is the descendant of a line of Shadowhunters, a secret cadre of young half-angel warriors locked in an ancient battle to protect our world from demons. After the disappearance of her mother (Lena Headey), Clary must join forces with a group of Shadowhunters, who introduce her to a dangerous alternate New York called Downworld, filled with demons, warlocks, vampires, werewolves and other deadly creatures. Based on the worldwide best-selling book series.
Compiled by T. Van