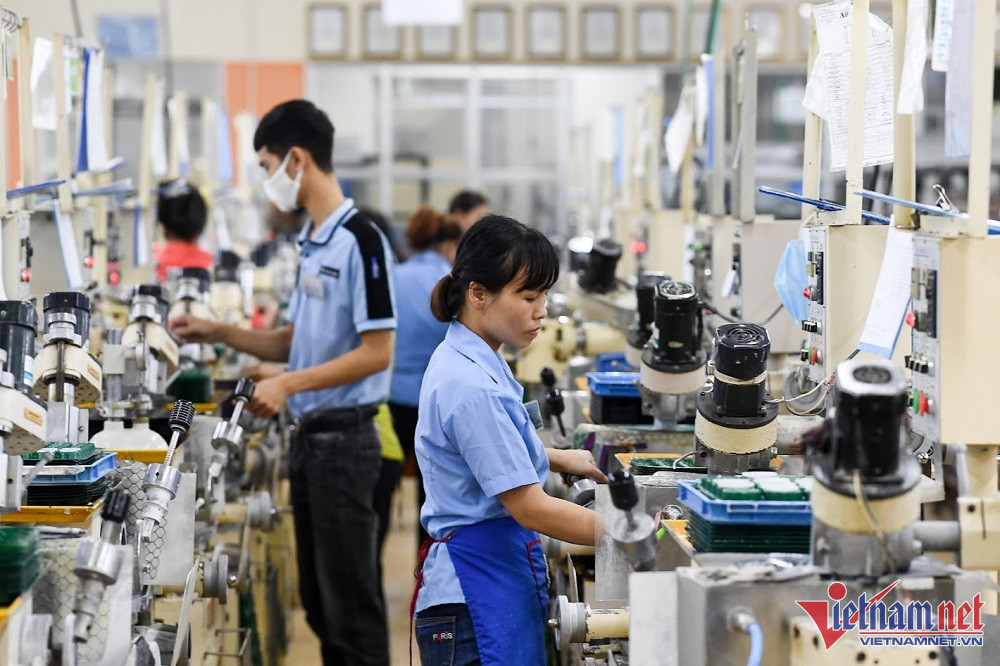 "There are some difficulties when implementing the policy. Therefore, businesses need to look at the facts and become self-reliant at this time," a representative of a large bank in HCM City told Nguyen Ngoc Luan, CEO of Meet More Coffee.
Luan said after talking to banks, he realized that many businesses had queued up to get capital under the program. Credit demand is very high, so it is difficult for enterprises, especially small and medium enterprises (SMEs), to access capital. Because SMEs don't have assets to mortgage for loans, their transaction ratios with banks remain low and their revenue has been unstable in the last few years of Covid-19.
Also, procedures to get loans are complex. Banks prefer providing loans to big businesses which are considered safe clients and can bring the best profits.
"Many SMEs I know have either gone bankrupt or have been operating at a moderate level. Some of them have cut 50 percent of the workforce to cut costs, or borrowed money from non-bank sources at high interest rates to 'feed' their business," Luan said.
Le Huu Nghia, deputy chair of the HCM City Business Association (Huba), confirmed that it is difficult to access the 2 percent interest rate subsidy program. Banks have had to provide loans for priority orders.
The chair of a large construction corporation said though the central bank has lifted credit growth quotas for some banks, businesses still cannot access loans. The interest rates have increased, putting additional pressure on business.
Meanwhile, it is necessary to apply adjusted credit policies to help businesses overcome temporary difficulties.
"Without the regulation of cash flow and reasonable quantification by state management agencies, many businesses will lose financial balance, lose liquidity and be on the verge of bankruptcy," he said.
Complaints of banks
Vo Tan Thanh, deputy chair of the Vietnam Confederation of Chamber and Commerce (VCCI), said that few commercial banks have had additional credit quotas recently, while the government's top priority is controlling inflation and stabilizing the macroeconomy.
Therefore, the injection of too much credit into the market will not happen.
Meanwhile, Vu Tien Loc, a member of the National Assembly's Economics Committee, commented that banks appear to not be keen on the 2 percent interest rate subsidy program because of complex procedures. They don't want to be inspected as they are using capital from the state budget.
Regarding the interest rate subsidy program, Luan suggested that it is necessary to clearly stipulate disbursement rates and quotas for SMEs, especially manufacturers, as they need support at this moment. The State Bank of Vietnam (SBV) needs to more clearly define the targeted businesses under the program.
Nghia from Huba stressed that if businesses cannot get loans, they won't be able to overcome current difficulties.
The 2 percent interest rate subsidy package is valid from January 1, 2022 to December 31, 2023.
The central bank admitted that banks have found it difficult to find appropriate subjects for the interest rate subsidy program.
SBV's media representative on October 5 told VietNamNet that loans with the interest rate subsidy had reached VND10.7 trillion (580 clients) as of the end of August, while outstanding loans had reached VND9.82 trillion.
However, he said that the disbursement is far below expectations because of many problems.
He said banks gave difficulties when trying to identify the clients subject to the subsidy program in cases where the clients operate in multiple business fields.
Many business households don't have business registration certificates, so they are not subject to the support.
Meanwhile, commercial banks are reluctant to implement the program because they have not been finalized for the previous similar programs.
In many cases, businesses don't want to borrow money under the program as they fear that they will have to comply with post-check, inspection and auditing procedures.
Tran Thuy