20 years for Vietnam to become rich and strong
If developing countries do not make breakthroughs during the golden population period, they will find it difficult to overcome the middle-income trap to become developed countries.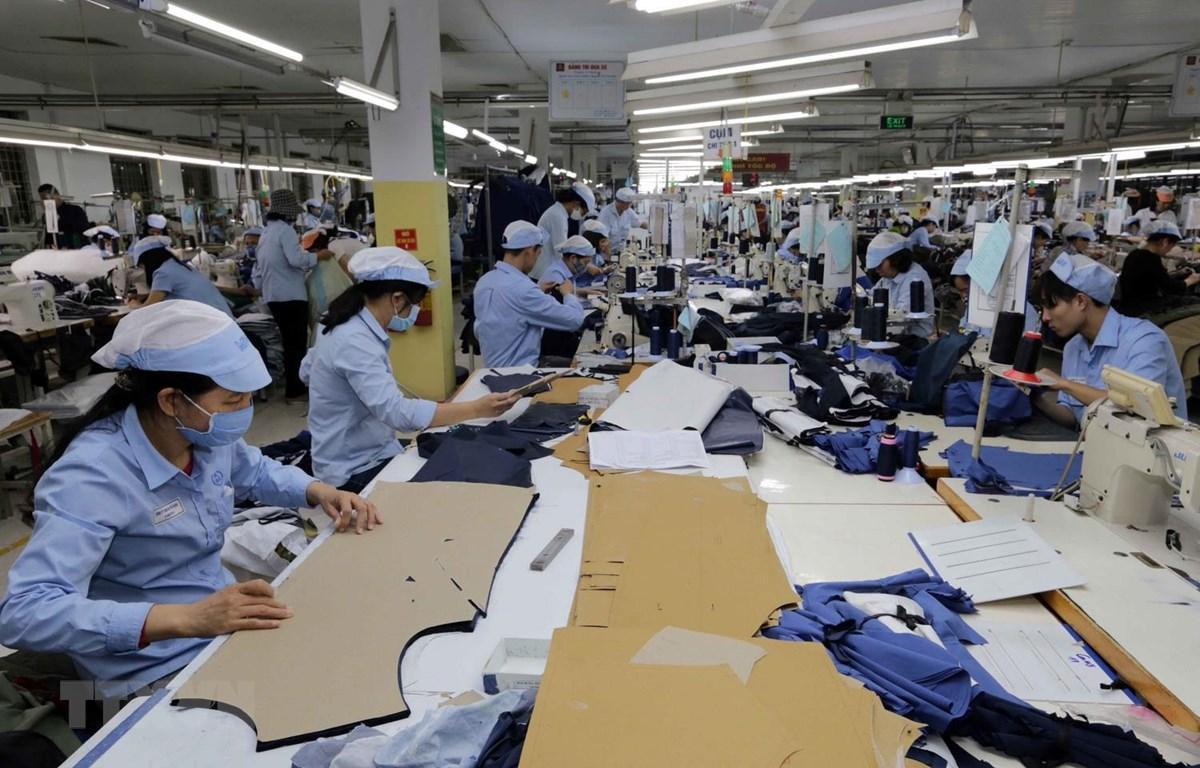 According to China's 2020 census results released on May 11, China's population is rapidly aging, and the number of people of working age is decreasing. The number of people of working age (15-59 years old) is 894.38 million, accounting for 63.35% of the population, down 6.79% compared to 2010. The number of children aged 14 and under is 253.38 million, equivalent to 17.95% of the population and the number of people aged 65 and over is 190.64 million, accounting for 13.5% of the population.
According to criteria of the United Nations Population Fund (UNFPA), a country with a maximum proportion of children under 14 years old accounting for 30% and elderly people (aged 65 and over) less than 15% of the total population is considered to be in the golden population age.
Based on the criteria, China is still in the golden population period. However, as the number of people over 65 years old has increased rapidly, from 7% of the population in 2000 to 13.5% in 2020, China's population aging trend is unlikely to reverse. Over the past four decades, China's economy has grown thanks to an abundant workforce, but the country is on the way from labor surplus to labor shortage, at the fastest pace in history.
China has become a society of the elderly in just 20 years, much faster than France (140 years), Sweden (85 years), and the United States (72 years). The problem is that aging population occurs when China's GDP per capita is only about $10,000/year, compared to over $30,000/year in developed countries. This is negatively affecting economic development and major national goals of China.
Since 2007 Vietnam has entered the golden population period and the current proportion of people of working age account for nearly 70% of the population, of which about half are young people, who are under 34 years old. However, according to the 2019 census, Vietnam's population is aging at an unprecedented rate. In 2019, the country had 11.4 million people aged 60 and over, accounting for 11.86% of the total population and the aging index increased from 35.9% in 2009 to 48.8% in 2019. It is estimated that the number of people aged 65 and over will reach over 10% by 2026 and exceed 15% by 2039.
This will be the end of the golden population period in Vietnam.
Vietnam is now in the group of low-middle-income economies and has set a goal to become a high-middle-income country by 2030 and a high-income developed country by 2045.
Experts said that developing countries, if failing to make breakthrough in the golden population period, will find it difficult to overcome the middle-income trap and will never become developed countries.
The first 10 years of the golden population period have passed. It is forecasted that Vietnam's population in the period 2030-2040 will likely be aging. Therefore, only the period from 2020-2030 is the optimal time, an extremely important opportunity for economic development.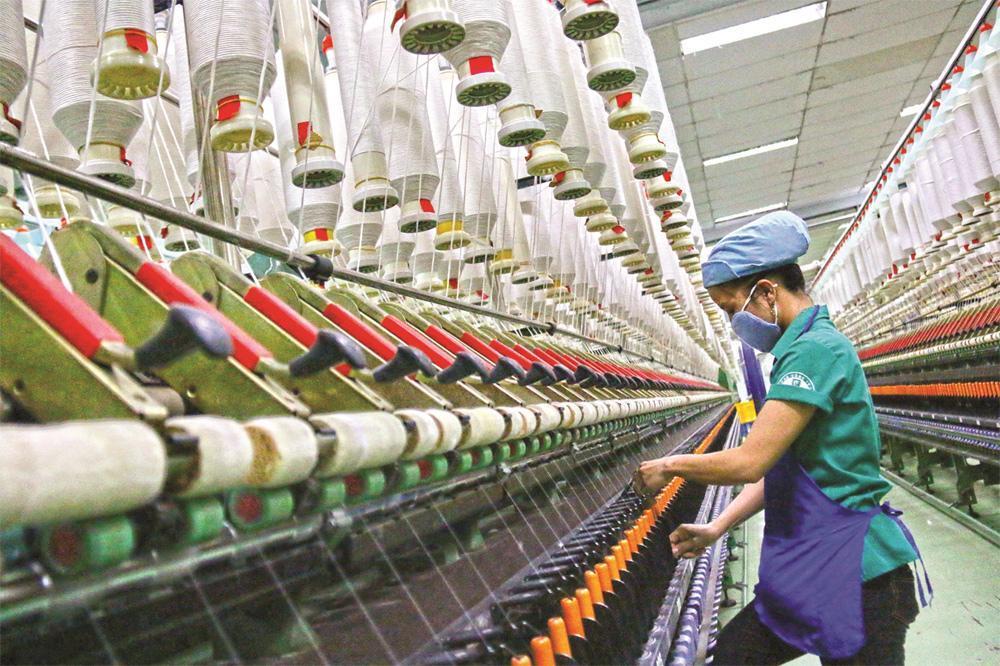 However, the golden population structure is only a possibility and an opportunity, not a guarantee for economic breakthroughs. It is important that people of working age must be able to work, have jobs and create high productivity.
Labor productivity of Vietnam is low compared to other countries in the region: 26 times lower than Singapore, 7 times lower than Malaysia, 4 times lower than China, 2 times lower than the Philippines, 3 times lower than Thailand. One of the main causes of low labor productivity is the poor qualifications and capacity of workers.
According to the Ministry of Labor, Invalids and Social Affairs, unskilled labor accounted for 39% of the total workforce in 2009, down to 36% in 2018. In 10 years, it only fell by 3%, so for a long time, the economy retained the structure of using cheap labor. Vietnam is lacking skilled workers, labor groups with technical expertise, managers, and innovators. These are the groups capable of leading the economy.
Compared with some countries in the region, the proportion of trained workers in Vietnam seems to be good, but the quality and qualifications are still a concern. Most of the recruited workers need to be retrained, and many people work in the wrong profession.
For the Human Development Index (HDI), a measure of population quality, published by the United Nations Development Program (UNDP), Vietnam ranked 117th out of 189 countries and territories in 2019. Vietnam has never entered the top 100 most developed countries, has not closed the gap with other countries in the world. In particular, labor productivity is still the weakest factor when it comes to population quality.
According to the Vietnam Chamber of Commerce and Industry (VCCI), nearly 70% of foreign-invested enterprises in Vietnam have difficulty in recruiting skilled technicians. With human resources for positions that require strategic and leadership thinking, it is even harder to find. They have to seek personnel from other countries. In addition to the lack of high-quality labor, the discipline of workers is still poor.
The 4.0 industrial revolution is taking place in the world and economic experts say that Vietnam needs to transit to a digital economy. Digital transformation will help increase labor productivity and help Vietnam make a breakthrough.
However, this process is facing many challenges. Most Vietnamese businesses still do not know how to start their digital transformation strategy. Small and medium-sized enterprises do not understand much about the concept of digital transformation. Most of them have not approached digital technologies, are not equipped with a business mindset on a digital platform, and lack a business strategy on a digital platform. The main reason is the lack of human resources in digital services.
Experts said that Japan and Germany were severely damaged in the second world war, but have risen strongly to become developed countries thanks to a skilled, well-trained workforce.
According to demographers, Vietnam's golden population period will last for about 20 more years and will not return. Therefore, during this period, it is necessary to train a strong young workforce who are capable of changing the country's economy. We need to make the most of this precious resource. In fact, the golden population opportunity does not automatically bring a positive impact, but it must be "held" to "create" a golden workforce, leading the country to fast and sustainable development.
It is necessary to have a good labor market management policy. There should be specific regulations to link training and vocational institutions with the market. The education system must be able to handle the provision of knowledge and professional skills for workers, so it can become a strong driving force of the economy, bringing Vietnam to a higher position in the global value chain.
Tran Thuy

Twenty percent of Vietnam's population will be 60 years of age or older within the next 20 years, resulting in the country experiencing an "elderly population crisis".

It takes Vietnam only 20 years to transform from 7% to 14% of the population aged 65 and over.