2019: a year of strong growth for Vietnam telecommunications

Preparation for 5G, MNP (mobile number portability) and elimination of 'trash' simcards were the most noteworthy events in 2019.
Telecommunications boom

Telecom still witnessed strong growth though traditional services became saturated. According to Ministry of Information and Communications, the revenue of the telecom sector in 2019 was VND470 trillion, an increase of 19 percent compared with 2018.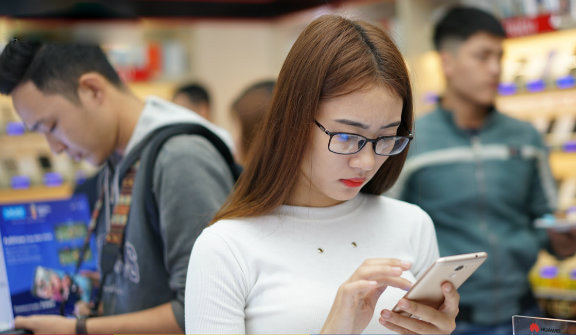 The strong growth of the telecom and information technology sectors helped upgrade Vietnam's positions in international rankings (it had a 10th-grade promotion in global competitiveness index – GCI).

However, there are still some problems: the legal framework has not been completed, and some regulations have become out of date which cannot catch up with the development of the sector.

The revenue of mobile services, however, still relies on traditional services, especially calls and SMS messages (76.6 percent of revenue). Besides, the siff competition in the market has led to some problems, including 'trash' simcards, spam messages and calls and cheating.

MNP policy one year old

MNP, which was launched in 2018, allows mobile phone subscribers to retain their phone numbers when shifting to services of other mobile network carriers.

MNP has been applied to all subscribers, both pre-paid and post-paid, of Viettel, VinaPhone, MobiFone and Vietnam Mobile.

After one year of deployment, about 1 million subscribers have changed mobile network carriers successfully, or 82 percent of subscribers registering the shift.

The Telecommunications Agency believes that MNP is good for subscribers because it forces mobile network operators to improve their competitiveness. The service providers not only have to compete in service prices, but also in service quality and customer care.

17 million trash simcards eliminated

MIC stated that the heads of telcos will have to take personal responsibility for the existence of 'trash' simcards. Mobile networks which still have 'trash' simcards won't get licenses to provide new services.

A report showed that the number of 'trash' simcards has decreased by 17 million compared with October 2018.

About 6.8 million simcards with unclear information are still in circulation, which accounts for less than 5 percent of total active subscribers. The number of complaints about spam messages has decreased by 90 percent.

Trying 5G

Vietnam is taking strong steps towards the commercialization of 5G, slated for 2020. MIC has granted licenses to Viettel, VinaPhone and MobiFone to try 5G technology in some large cities.

The trial of 5G has shown positive results. The real 5G capacity is equal to 80-90 percent of the theoretical speed with both mmWave and C-Band frequency bands.

Some Vietnamese companies are planning to produce chips used for the core 5G network, IoT devices, and to develop 5G phones and devices. 
Trong Dat

The "super internet" 5G revolution is taking place all over the world, including Vietnam.

Following the footstep of other leading mobile network providers in Vietnam, MobiFone has been piloting the 5G technology in major cities of the country, contributing to the impressive national IT development.