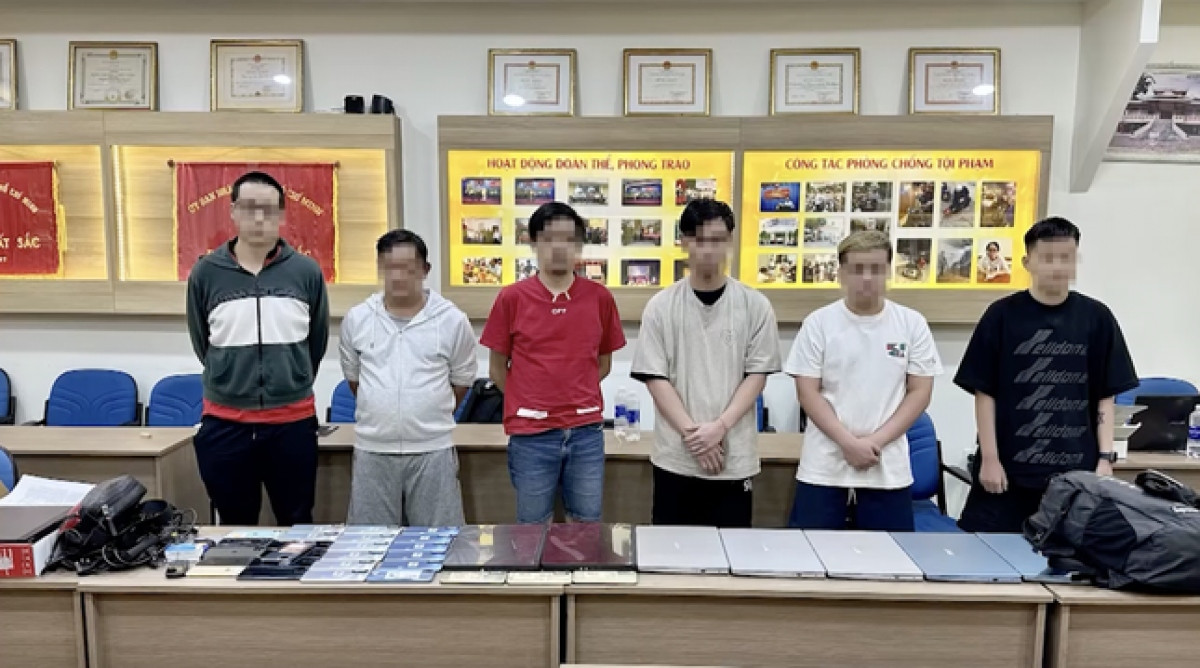 The Indonesian nationals said they had been incited by a group of Malaysian nationals to get employment in Vietnam. Upon arriving in Ho Chi Minh City, they were locked inside a building on 455 Binh Quoi street in Binh Thanh district where they were forced to hand in passports and phones and pretend to be bank employees and other Indonesian authorities making scam calls back to Indonesia in order to swindle money from people.
Hearing about the news, the Ho Chi Minh City police raided the building, but all of the Malaysian suspects thought to be involved in the scam had fled.
By profession, the police later arrested six of the suspects at Tan Son Nhat hotel. The Malaysians then confessed that they had already bought flight tickets, which were supposed to get them out of the country on March 13.
They were identified as Leaw Boon Kiat, 36, Tee Cheng Sheng, 29, Leaw Boon Leong, 32, Thong Joon King, 32, Poon Sook Yin, 28, and Gan Ban Lee, 42.
Vietnamese authorities are currently working with Interpol and Aseanpol to further investigate the case.
Source: VOV