The event was organized by the local government to promote and introduce the outstanding features and values of nature, culture and people of Lai Chau province. This year, the three-day competition attracted 63 Vietnamese and foreign pilots.
The competition was held in Si Thau Chai in Ho Thau commune, Tam Duong district, and the ending point was the stadium in Tam Duong district.
Si Thau Chai is an ideal destination because it satisfies conditions for pilots to perform skillful techniques in paragliding.
Lai Chau Province's Chairman Tran Tien Dung said: "We hope that the Vietnamese and international pilots will know more about the Putaleng paragliding tournament. This year's event brings together dozens of domestic and international pilots. This is an opportunity for paragliders to exchange, learn, experience, and further contribute to promoting the development of paragliding in Vietnam".
The pilots competed in two events: individuals and teams. All pilots participated in the individual category, but only the four top-scorers were selected for the team category.
As one of the few female pilots in this competition, Ms. Vu Doan Thuy Duong said that this was her second time paragliding in Lai Chau but it was still a very special experience for her.
Mr. Tan Mickey, a Singaporean pilot, said: "Many friends of mine wanted to attend this tournament, but because of the Covid-19 pandemic, they were unable to come here. This place not only has wild beauty but also is very suitable for paragliders."
Putaleng mountain is located northwest of Mount Fansipan, in the Hoang Lien Son mountain range. At 3,143 meters, it is Vietnam's second highest peak after Mount Fansipan. It has become a favorite spot for domestic and foreign extreme sports lovers in recent years.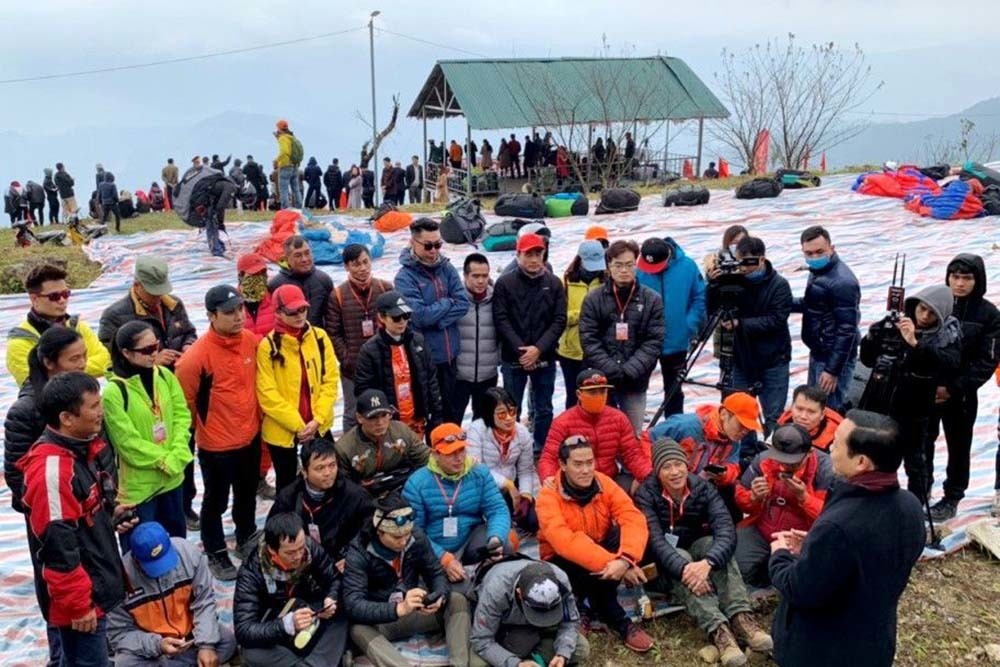 Lai Chau Province's Chairman Tran Tien Dung encouraged the pilots before the flight time.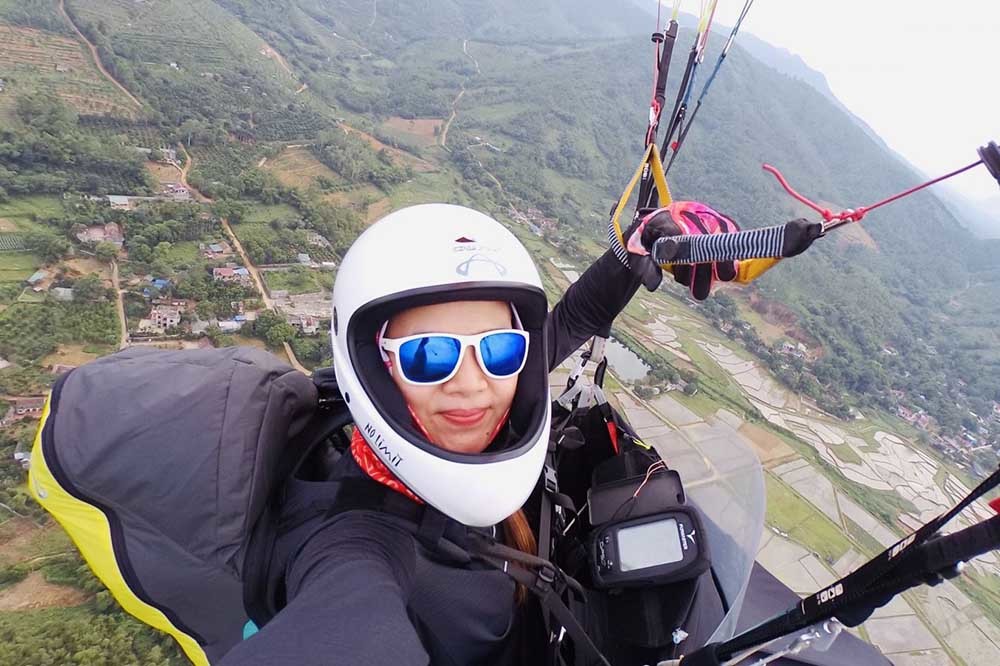 Ms. Vu Doan Thuy Duong.
Doan Bong

The Open Putaleng Paragliding Tournament is currently under way between December 24 to 27 along with the hot air balloon activities in Lai Chau Province's Tam Duong District to boost local tourism.