6th grader's website and its unexpected success
A free website with a homework search engine was launched in 2013 by a boy in the 6th grade.
After seven years, he now owns a website with tens of thousands of daily active users, which needs 23 employees to operate. The website has now turned into a project named Selfomy with three main products that answer questions from grades 6 to 12, shares knowledge about learning; and allows texting and helps people make friends. 
All are completely free. 
That 6th grade boy was Bui Le Chi Bao (19 years old), a student at Goldsmiths University, University of London (UK). 
Passion for computers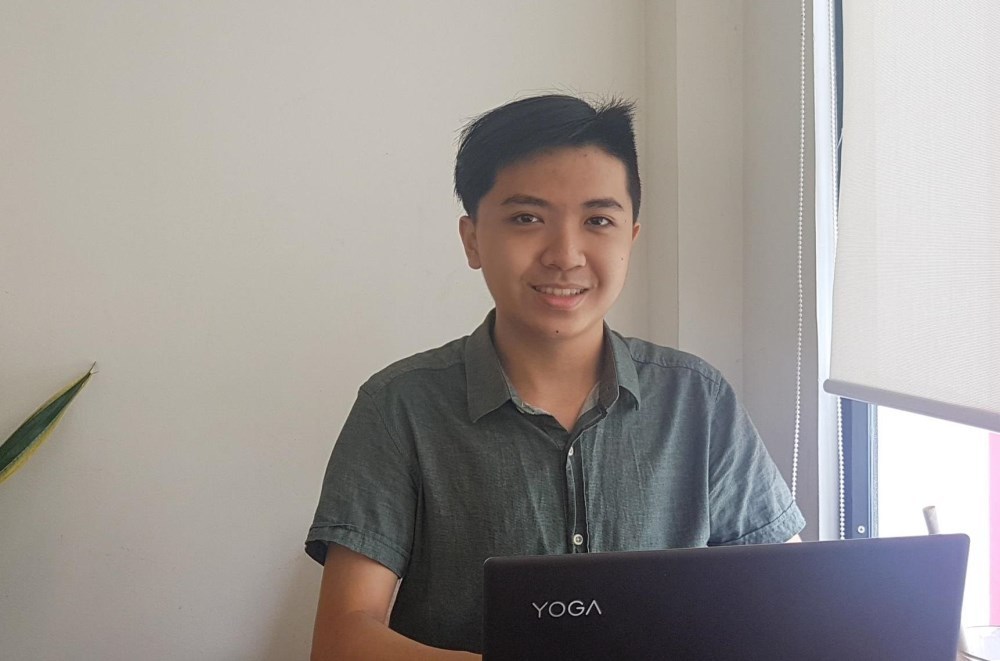 The 6th grader Bui Le Chi Bao.
At the age of 3, Chi Bao had access to computers in the family internet-cafe. Chi Bao said "perhaps my passion for computers came from that". 
Selfomy (formerly Grade 6/7 TK) started in 2013 as a website along with the product of an exercise/homework search engine. 
A year later, when Facebook was in vogue, Chi Bao realized that exercises and questions asked through messages easily became lost and were not systematically arranged. Chi Bao's second product, Selfomy FAQ, was born. 
"Saying that a 6th grade classmate back then knew how to program, design, and post to social media is hard to believe, but at that time, I learned programming myself and applied it to this project." Chi Bao even had to persuade his family to contribute 200,000 VND to pay for the server after two failures due to overload. 
However, after four years, in 2017, the project finally had its first achievement of reaching 1 million views with more than 20,000 daily active users. 
Starting a business at the age of 19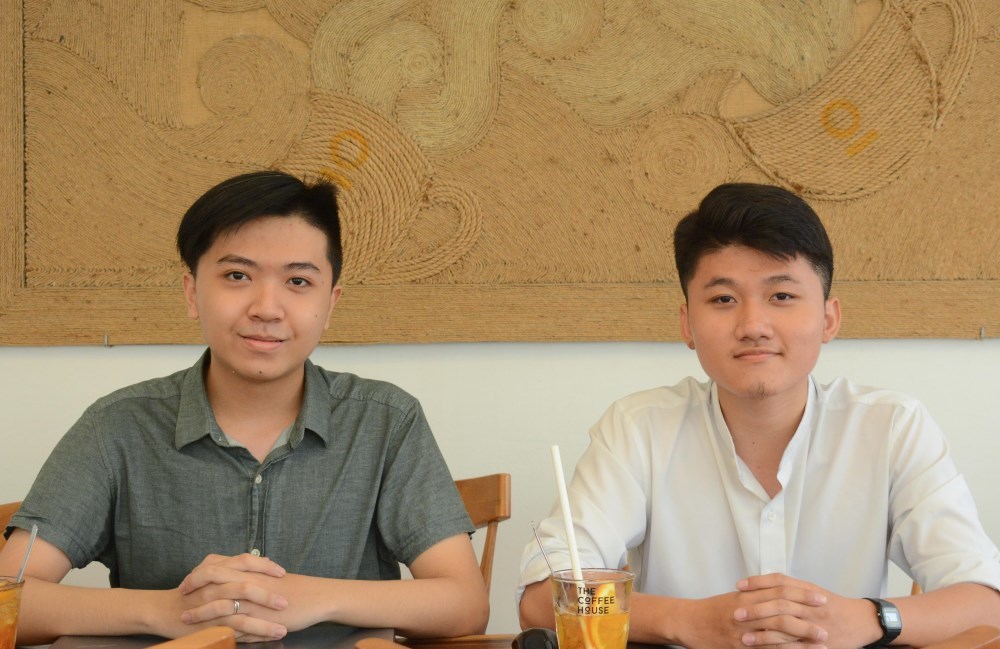 Bui Le Chi Bao and Nguyen Phuc Bao
Earlier this year, two close friends provided additional support to Chi Bao. They are Bui Le Nhat Nghi (a student at the University of California in Los Angeles) and Nguyen Phuc Bao (student at the Faculty of Information Technology, University of Natural Sciences - National University of Ho Chi Minh City).
Chi Bao and Phuc Bao have been close friends since 7th grade.
The friends plan to register to establish a company to facilitate the upcoming development.
"There's a study from MIT that founders over 30 years old are more successful. I also agree with this statement, but now when the opportunity comes, we must take it. Another important factor is adding the right people. We cannot miss the opportunities and achievements that the whole team has built during the past 7 years, said Song Bao about the decision to establish a company at the age of 19.
Bui Le Chi Bao is studying remotely at Goldsmiths University, University of London (UK). In order to balance learning and work, he says he always has a plan every month, even the most rudimentary, and follows up so that the job can run smoothly.
"Fortunately, with the online learning program now, I can be proactive in arranging time to study and work on the project. Of course, there will be trade-offs, but when planning well, the impact will be limited," Chi Bao shared.
Phuc Bao said that because he was just in the first year in college, his schedule was not too packed. It is completely within his ability to arrange time for both work and school.
"Normally, if there is a lot of studying in school that day, I can spend time coding until 1-2 am to make up."
These young people firmly believe that their project will become a real startup.
Bui Le Chi Bao:
+ Olympic Bronze Medal 30/4 in informatics in 2018
+ Science and Technology Second Prize at City level in 2019.
Specialties: good self-study. If the job requires learning new knowledge, you can learn by yourself and learn very effectively.
Nguyen Phuc Bao:
+ Second prize for good student at City level in 2017
+ Third prize in City Youth Informatics 2017
+ Silver Medal at the Informatics Olympics 2018
+ Third prize for good students at city level in 2020
Specialties: Programming is always a strength. Shortcomings: Too perfectionist.
Ngan Anh

At 9 am, an ambulance left Field Hospital No 1 in Hai Duong province, carrying a group of students to a site in Chi Linh City where they needed to take samples for tests for SARS-nCov-2.

Giving birth to a child with soft body and hands folded down, San never gave up hope. Seventeen years later, the boy has seen success.