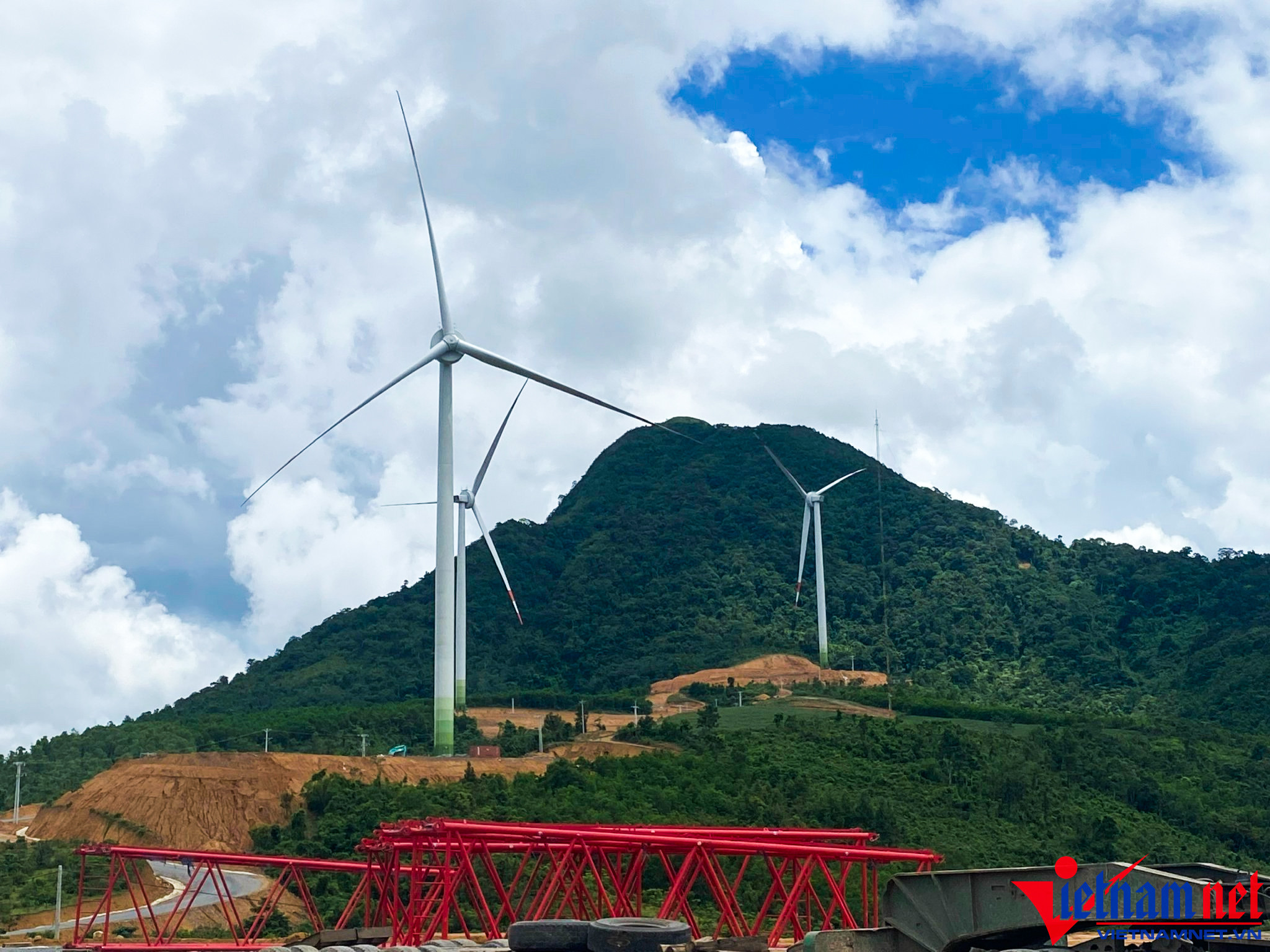 There are 12 ongoing wind power projects with a total capacity of 454 MW in Quang Tri. Two of them, the 30 MW Huong Linh 3 Wind Power Plant and 30 MW Huong Linh 4, have completed construction and installation and are awaiting pricing mechanisms to connect with the national grid.
The remaining projects, including Tan Hop, Hai Anh, Huong Phung 1, Huong Hoa1, Quang Tri 1, TNC Quang Tri 1, LIG Huong Hoa 2, Huong Linh 5, Huong Hiep 2 and Huong Hiep 3, have been going slowly.
The feed-in tariff, which offered preferential electricity purchase prices, ended on October 31, 2021 and no new pricing scheme has been launched.
"Since there is no pricing scheme for the new period, investors cannot sign credit contracts with commercial banks to buy equipment for projects," said Le Tien Dung, director of the Quang Tri Department of Industry and Trade, adding that projects are running at a moderate level as investors are awaiting the new tariff from the Electricity of Vietnam (EVN).
As of mid-2022, Quang Tri had 19 wind power projects with a total designed capacity of 723.2MW, while the capacity of 671.1MW had been completed and put into operation.
In the latest news, EVN has made a proposal to MOIT related to tariffs for wind and solar power projects in the transitional period.
It suggested a maximum price of VND1,187.96 per Kwh for solar power and VND1,590.88 per Kwh for onshore wind power.
Due to the Ministry of Industry and Trade's (MOIT) urgent request, EVN did not have enough time to hire independent consultants to calculate the price frame. The group has proposed that MOIT use independent experts or the Advisory Council to carefully study the calculations and proposals of EVN before approval.
Quang Thanh