A day in Nam Du archipelago
Situated to the southeast of Phu Quoc Island, Nam Du Archipelago in the southern province of Kien Giang consists of 21 islands and islets. 
It is a rather untouched destination and is often referred to as a "miniature Ha Long Bay" in the southern sea of Vietnam.
In recent years, Nam Du has been mentioned as an intriguing, pristine destination for young travelers interested in the exploration of new places.
Hon Ngang, Hon Mau, Hai Bo Dap and Bai Cay Men have become popular due to the beauty they were endowed with by nature.
Hon Lon (literally the Big Island) is the biggest island in the archipelago, with a lot of beautiful beaches like Dat Do, Cay Men, Ngu and Gieng with lines of coconut trees, some of which are up to 70-80 years old.
Along the coastal street in Hon Lon are many fantastic destinations for visitors to enjoy a panoramic view of Nam Du archipelago.
From the 300m high lighthouse there, one can enjoy the most beautiful view of the whole area. Admiring the sunrise and sunset on this island is also among the most unforgettable memories for tourists.
From Hon Lon, it takes about 30 minutes by boat to reach Hon Ngang (literally the Horizontal Island), the most prosperous and populated island in the archipelago. Residents earn their living by fishing and raising grouper or cobia in cages. It also has the biggest port of Nam Du, attracting a number of fishing boats. Besides the lovely blue sea, the island's fringes of high coconut trees and rugged stone cliffs with different terrains and colors are praiseworthy.
Another activity visitors should not miss in Hon Ngang is hiring a boat to visit seafood cages or to enjoy fresh seafood dishes such as squid congee, grilled or stir-fried mussels, grilled garfish, and several types of local snails. During the night, from Hon Ngang, visitors can enjoy the sparkling view of Hon Lon fantastically lit by lights.
More than 2km to the southeast of Hon Ngang is Hon Mau which has about 120 households. This is a potential location for resort tourism thanks to its beautiful beaches, which are named after seasonal winds such as Chuong with a long white sand bank leading to the deep blue water. Bac, with stones of beautiful colors and patterns. Nam, a calm beach with small waves and a gentle wind through the year making it a perfect location for trading and boat anchoring. Nom, which has nice lines of coconut trees. Swimming in the blue sea, wandering around to enjoy the beaches or exploring the daily lives of fishermen on the island are all enjoyable.
Coming to Nam Du Archipelago, one can integrate into the normal life of fishermen. Locals are hospitable and always welcoming to visitors. At night, people can camp, sing, or listen to interesting stories about life in the archipelago. It is much nicer if one enjoys the local seafood grilled near the sea. A trip of three days and two nights is perfect for exploration of this place.
Stunning pictures in Nam Du: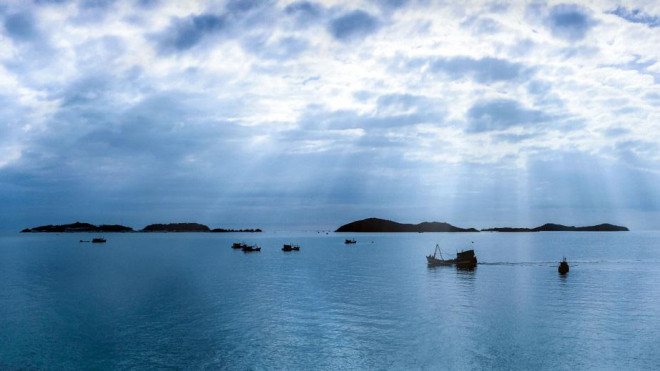 After a storm, the clouds form gaps for rays of sunlight to pass through.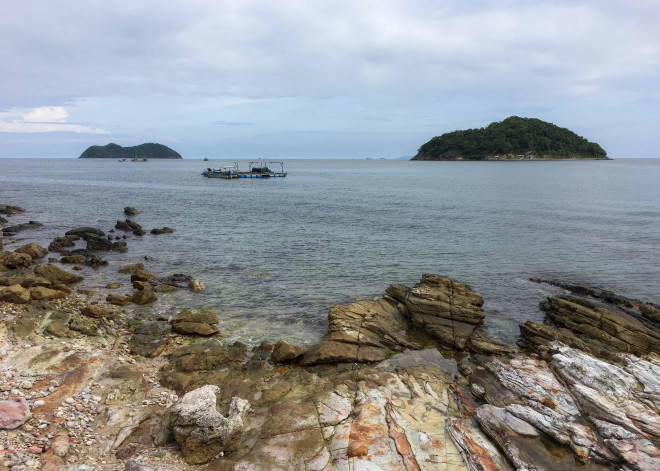 Local people say this place is the most beautiful rock in Nam Du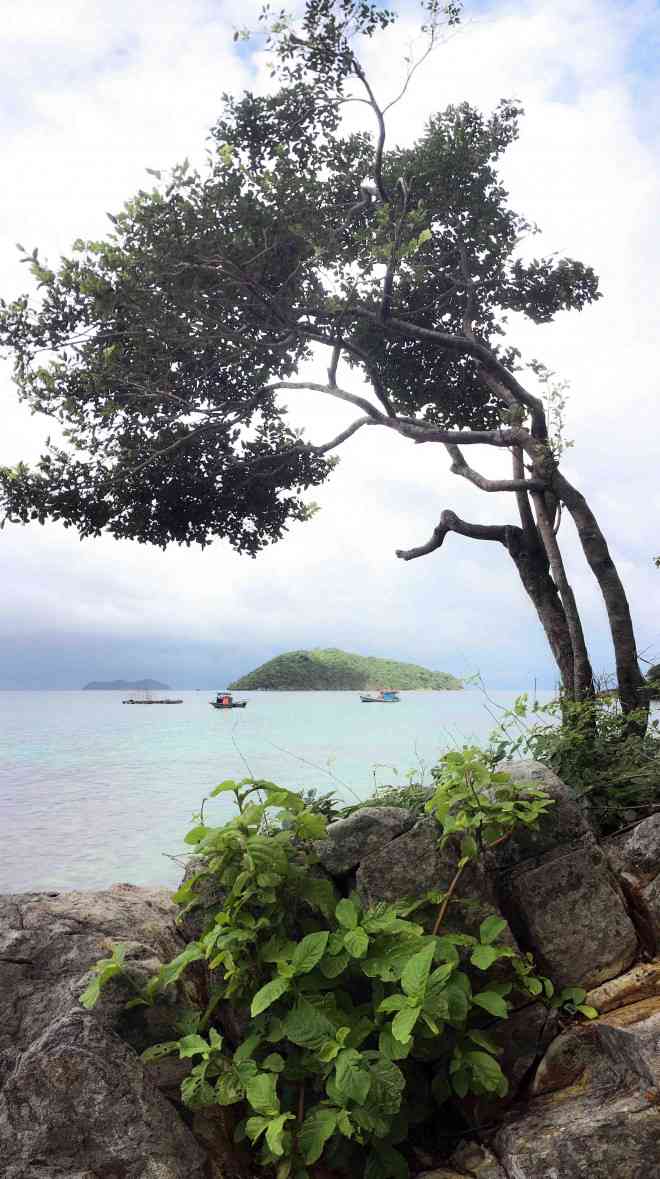 It seems that nature is embracing and protecting people here.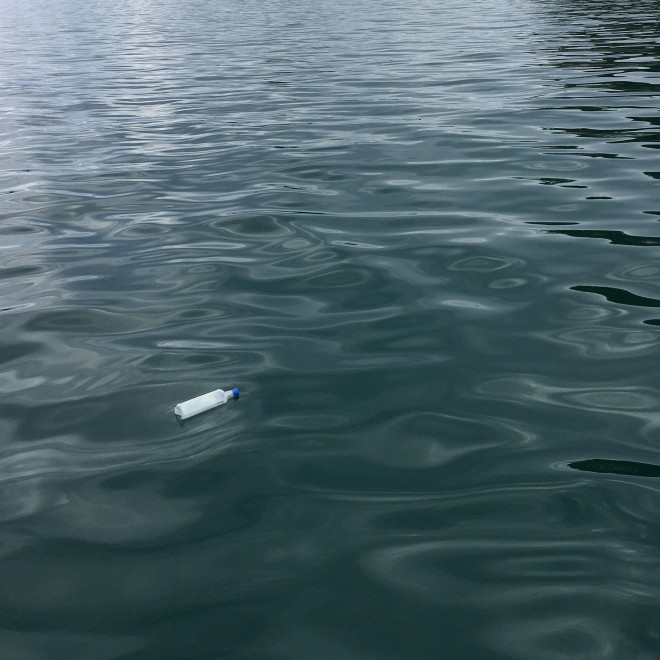 Humans sometimes don't appreciate nature. 
 A beautiful afternoon and visitors are taking pictures with their phone.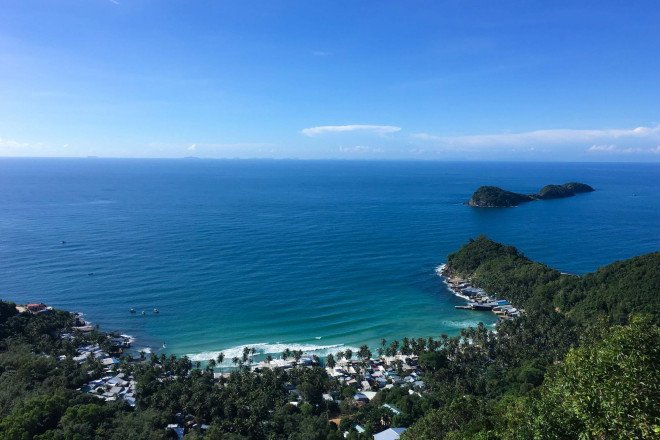 A good place to take amazing pictures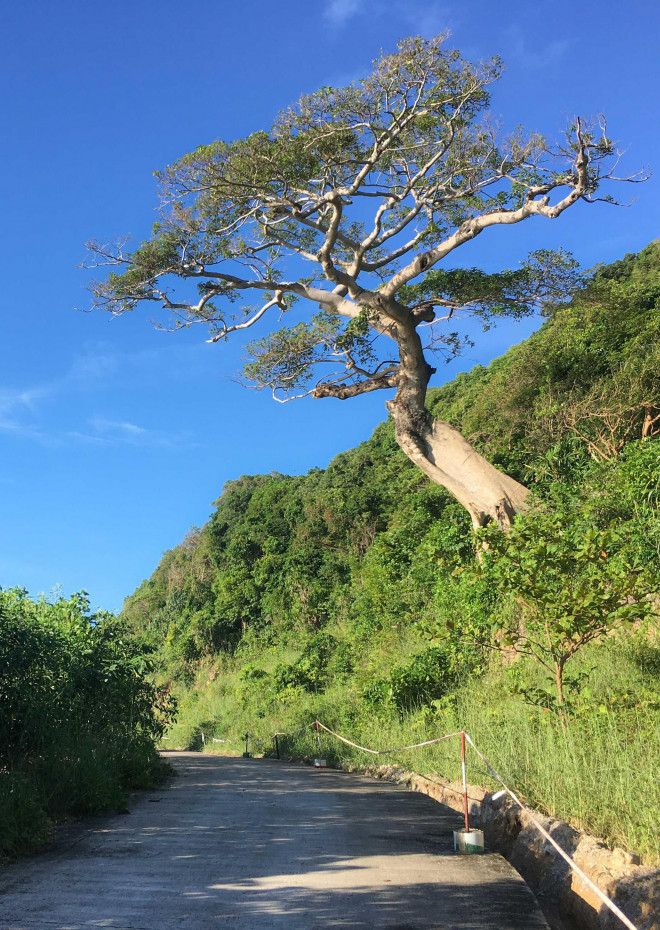 Lonely tree or Nam Du tree is the name that many tourists give to this tree.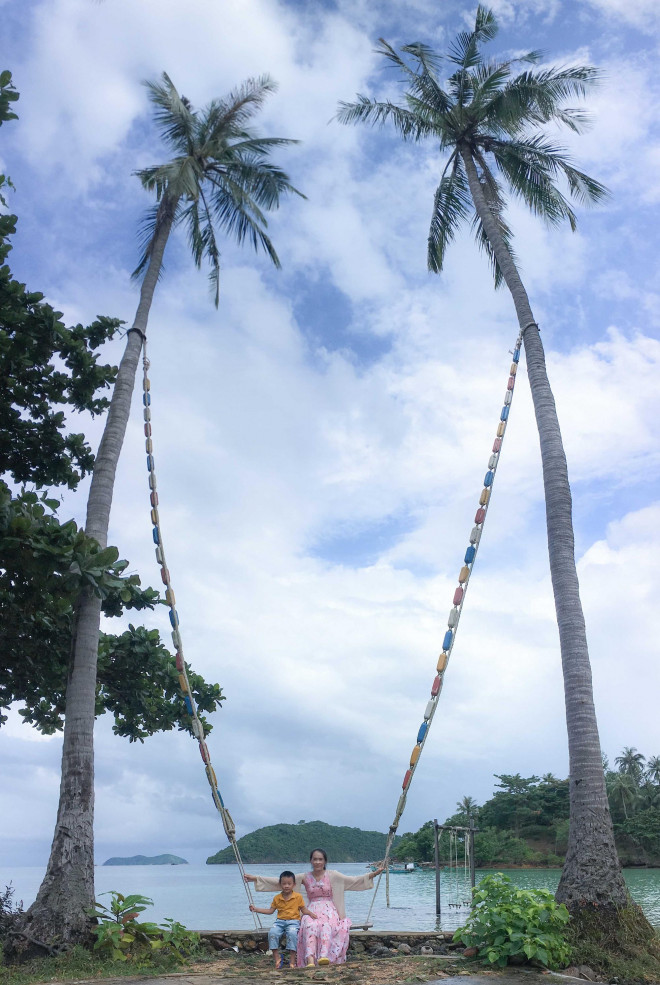 People can live in harmony with nature.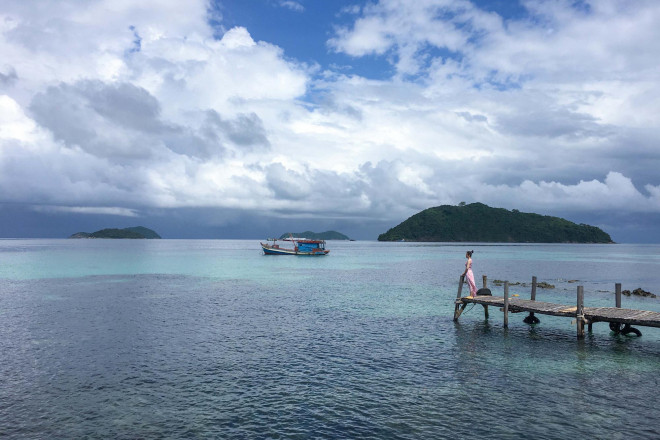 Standing in front of the sea, many visitors find their hearts peaceful.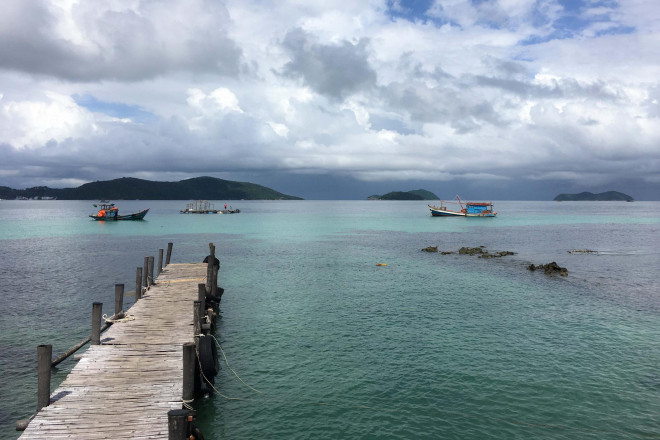 From a distance, the islands are like ships surfing the ocean. Photo: Nguoi Lao Dong
Le Ha

When mentioning Con Dao island, people often remember Con Dao prison, once considered "Hell on Earth" during the war against the foreign invaders.