In addition, the emergence of many new industries while domestic human resources cannot meet demand in quality and quantity have opened up attractive opportunities for foreign workers.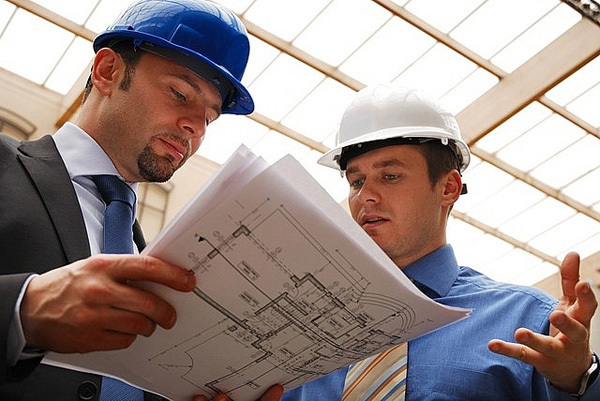 Vietnam is emerging as a popular destination for highly qualified foreign workers. (Illustrative image. – Photo: Internet)
According to a 2019 Navigos report on the expectations and challenges when working in Vietnam, the demand for non-national candidates will continue to increase by more than 20 per cent each year. It also emphasised that Vietnam would continue to be an ideal destination for many foreign-invested enterprises (FIEs) because of its rapidly-growing economy and many approved free trade agreements.
Somewhat surprisingly, the pandemic which emerged after the report came out does not seem to have changed its overall predictions by a great amount. Success in disease control in Vietnam has not only opened the eyes of investors but also ensured it remains a fertile and attractive land for overseas workers.
Although the ratio has changed due to impacts from the pandemic, the demand for foreign workers in Vietnam will still be proportional to the growth of foreign direct investment (FDI), especially professions that need to use skilled labourers like technology, energy, and manufacturing that require high qualifications. While the number of Vietnamese workers who have been trained in these areas is just over 25 per cent, the rest are unskilled labourers working in simple processing and assembling stages.
In fact, during the pandemic, the number of foreign workers coming to Vietnam even increased, with more than 100,000 people as of April, higher than the number of more than 98,000 people last year. As foreign investment in Vietnam increases, FIEs tend to recruit and import more high-skilled overseas workers because most Vietnamese workers do not meet the requirements.
Welcoming major projects 
According to statistics from the Ministry of Labour, Invalids and Social Affairs (MoLISA), 101,550 skilled foreign workers from over 110 countries and territories globally are working in Vietnam, as of early April. They typically work as managers, accounting for 12 per cent of the total; managing directors (8 per cent); and experts (58 per cent), along with various other professions.
The majority work in major cities and localities with large projects owned by many foreign contractors, such as Ho Chi Minh City with over 27,000 workers, Long An with more than 5,600, Bac Giang at over 4,600, and Hanoi with more than 4,400, with most hailing from China, South Korea, Japan, and Taiwan.
These are also markets where many businesses come to Vietnam to explore, build factories, and develop production and business activities.
As much as $10.13 billion worth of FDI was injected into Vietnam in the first three months of the year to March 20, an on-year increase of 18.5 per cent, according to the General Statistics Office.
European investors have also shown interest in the Vietnamese business environment. When asked about the prospects of Vietnam's business environment in the next quarter, 67 per cent predicted either "excellent" or "good", an increase of 12 per cent compared to the previous quarter.
In addition, to consolidate the Vietnamese labour market the majority of foreign workers hold key positions in enterprises.
Former deputy director of the Department of Employment under MoLISA Le Quang Trung assessed, "Foreign workers help us to overcome the shortages in human resources, especially in the new industries and jobs where Vietnamese workers have not yet met the requirements in terms of quantity and quality. They also contribute to training, raising awareness, working behaviour, and attitudes of Vietnamese workers."
Removing barriers 
Despite being an attractive destination for non-Vietnamese workers, there are still policy barriers that make it difficult to recruit and sign working contracts with foreign employees.
The current Labour Code regulates that domestic enterprises, agencies, organisations, individuals, and contractors shall be entitled to employing foreign citizens only in the positions of managers, executive directors, experts, and technical workers, in which Vietnamese workers cannot meet the demands of production and trade.
Other forms of labour, if any, exist mainly in the form of signing labour contracts, internal transfer, secondment, or implementing economic and commercial contracts.
This limitation has created obstacles for groups of foreign workers who do not have the required qualifications, but possess highly-qualified experience nonetheless.
From February 15 this year, Decree No.152/2020/ND-CP amending the recruitment and management of foreign workers working in Vietnam also added provisions that make it difficult for businesses to apply for new work permits for foreign experts. Many businesses said that the requirements for the documents procedures are cumbersome and complicated.
A representative of the American Chamber of Commerce in Vietnam suggested the country should soon streamline the procedure and process of issuing a new work permit, especially in the case of granting documents to employees who had work permits issued under the old decree.
Recently, some localities have become attractive destinations for foreign investors and workers by implementing reforms in policies and procedures.
Vice Chairman of Long An People's Committee Nguyen Van Ut said that provincial leaders regularly hold dialogues with businesses, directly solving their problems and especially administrative procedures as quickly as possible in the online form.
Foreign investors and workers can also directly submit comments to the province through its portal. As a result, Long An has been highly appreciated for its administrative procedure reform and has attracted about $3.4 billion of FDI in the first quarter.
In addition, welfare, insurance, income tax policies, and even naturalisation policies need to be improved and modified to attract high-quality foreign workers to Vietnam.
Associate Professor Long Thanh Giang, director of the Institute of Public Policy and Management, said many countries have changed their immigration policies in recent years to attract foreign workers. For example, Japan enacted a new entry law in 2019 to ensure there is enough of a workforce in the face of an ageing population. Highly-skilled workers in industries where Japan is short of human resources can be able to extend visas indefinitely and bring their families and eventually apply for residency.
Even if the pandemic is prolonged, it will not change the diminishing number of working-age people in Japan and so the policy has remained unchanged thus far.
In the context that Vietnam is continuing to face another wave of disease outbreaks, the tightening of regulations on entry and quarantine as well as the reduction of commercial flights to welcome foreign experts to Vietnam to work will become extended barriers to receiving foreign workers.
However, these measures are considered necessary for Vietnam to quickly control the pandemic and create a safe working environment for foreign experts and investors after the pandemic slows across the world.
In addition to offering preferential policies to attract more external resources, Vu Minh Tien, head of the Institute for Workers and Trade Unions under the Vietnam General Confederation of Labour, recommended strengthening training and improving skills for domestic workers to actively respond to the increasing demand for local human resources of FIEs.
VIR

The Government recently issued Decree No 152/2020/ND-CP featuring regulations on foreigners working in Vietnam and the recruitment and management of Vietnamese working for foreign organisations and individuals in the country.

Relevant agencies have jointly issued visas for nearly 3,000 foreigners comprising experts, investors, managers and highly-skilled employees to enter HCMC for work since July this year,