A fifth of Vietnam's soil remains contaminated with unexploded ordnance
VGP – Around 5.6 million hectares of land, or nearly a fifth of land in Viet Nam remains contaminated with unexploded ordnance, Deputy Foreign Minister Do Hung Viet told a regional seminar on Wednesday.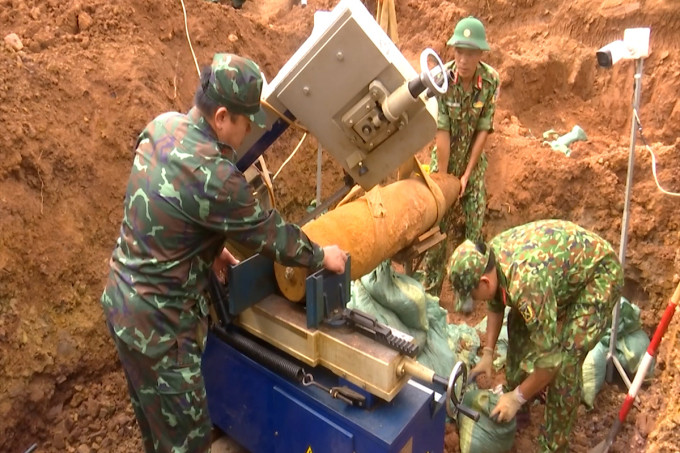 The Southeast Asian country has mobilized more than VND 12 trillion to demine about 500.000 hectares of contaminated land from 2010 to 2020, said Do.
He took the occasion to express sincere thanks to development partners, international organizations and non-governmental organizations for having assisted the country in decontamination efforts.
It is estimated that between 600,000 – 800,000 tons of war-era bombs and mines are still hidden underground, and 110,000 people have so far become victims of UXO.
Experts have estimated it would take hundreds of years to clear up unexploded bombs and mines in Viet Nam - the world's second-largest producer of coffee and the second-biggest rice exporter.
Unexploded ordnance contamination should be seen as a development issue, not a technical or military one, emphasized the UNDP Resident Representative in Viet Nam, Ramla Khalidi./.VGP