Agriculture eyes US$54 billion export target next year
The agricultural sector is anticipated to rake in US$54 billion from export next year built on its impressive US$53 billion export turnover recorded in 2022, according to the Ministry of Agriculture and Rural Development (MARD).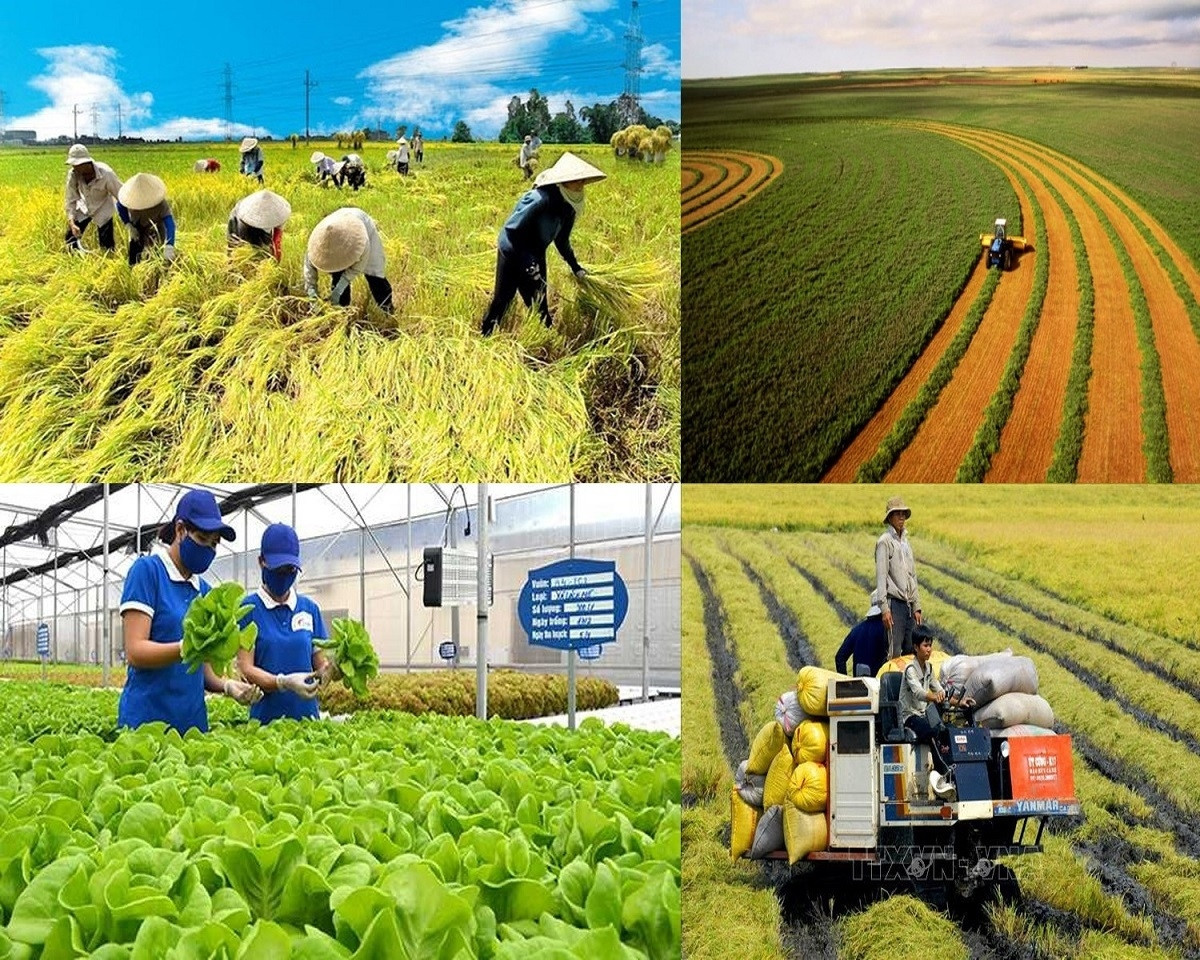 In 2022 the agricultural sector has 11 groups of products recording export turnover exceeding US$1 billion each, of which seven export items earned revenue of over US$3 billion each.
Most notably, the sector posted a trade surplus of US$8.5 billion, up 30% compared to 2021's figure.
Deputy Minister of Agriculture and Rural Development Phung Duc Tien attributed these achievements to the flexible adaption to new requirements of the market, as well as the global energy crisis and inflation.
These growth figures indicate that the Vietnamese agriculture sector has shifted to fully tap into added-value products, he said, noting that the high export value has made a positive contribution to accelerating the nation's economic growth, thereby ensuring food security and creating jobs for people.
Tien emphasised that the fisheries sector has become a bright spot, helping the agricultural sector to enjoy a successful year.
For the first time after more than 20 years of being involved in the export market, Vietnamese seafood products have officially joined the club of commodities with export turnover of more than US$10 billion. Among aquatic items, pangasius, tuna, and shrimp exports brought in record turnover of US$2.4 billion, over US$1 billion and US$4.3 billion respectively.
Exports to major markets such as the United States, Europe, Japan, and China have recorded double digit growth or more, Tien added.
He also pointed out that with the impact of global inflation, especially in some major markets, the number of seafood export orders is anticipated to experience a downward trend.
However, China, which is the world's second largest economy, has just announced that it will open its doors from January, 2023 – a move which is expected to help the seafood industry maintain high growth moving into next year, stressed Tien.
Truong Dinh Hoe, general secretary of the Vietnam Association of Seafood Exporters and Producers (VASEP), said that China remains a large and important market for Vietnamese seafood products.
This year, despite enduring strict pandemic control measures, seafood exports to China and Hong Kong (China) have reached an estimated US$1.8 billion, representing a rise of nearly 90% compared to last year, Hoe said.
After reopening, the demand for seafood from this market is anticipated to enjoy a boom, duly offsetting the decrease in orders from the European and American markets.
Currently, there are a large number of local enterprises exporting pangasius to China, creating opportunities for Vietnamese enterprises to promote export activities to the market of more than a billion consumers.
Furthermore, fruit and vegetables are expected to witness substantial growth next year as a series of key fruits, such as dragon fruit, passion fruit, banana, durian, pomelo, and longan have been officially exported to China, the US, New Zealand, and Japan.
Despite the global economy facing challenges next year, the agriculture sector has set a GDP growth target of 3% with agro-forestry-fishery raking in US$54 billion, said Deputy Minister Tien.
Source: VOV