AI - the future of retail
Technology is changing the retail sector, with artificial intelligence (AI) shaping shopping centers and stores of the future.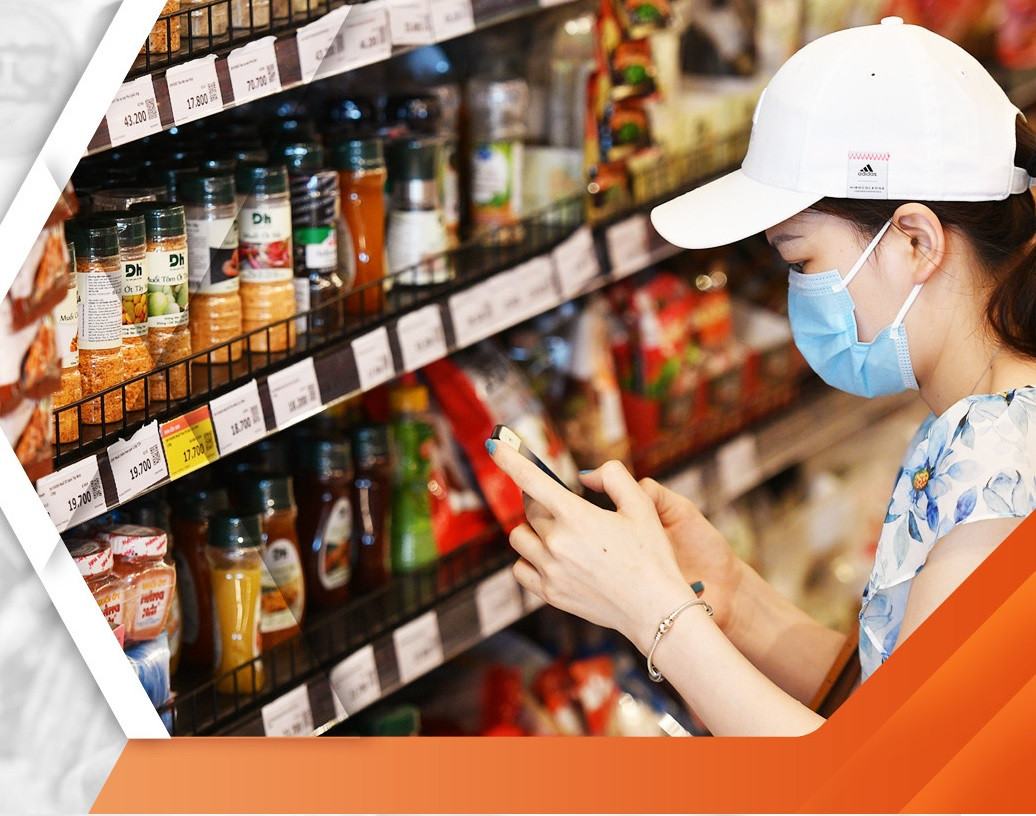 The Covid-19 pandemic changed traditional retail as many customers had to shop online. However, stores still play an important role in distribution channels.
According to a study by McKinsey & Company (USA), even during the pandemic, 85% of consumers still preferred to buy at stores. Many customers liked seeing colorful candy packages, smelling freshly baked cakes or trying food at the supermarket.
To give customers a better experience, stores use AI, which is believed to be the future of retail. According to TechEmergence, retail is one of 10 industries with strong AI investment. Forbes says that 84% of retailers believe that investing in AI will give them a greater competitive advantage.
According to a Statista report, AI in the retail industry is expected to reach $24 billion by 2027, up from $3 billion in 2020, with a 29.7% annual growth rate. Cost savings, increased productivity and increased revenue are the top three benefits brought by AI for the retail sector.
AI is used in traditional retail operation and management to outpace competitors. It also helps them detect new trends to guide their development strategy.
On the customer side, AI provides information about each buyer such as eating preferences, food allergies, and the purpose of the purchase. From there, stores approach consumers through promotions, product display methods, and product packages to meet customers' needs. Payment is also more convenient thanks to AI. Store staff only play the role of customer guide.
AI in Vietnam
Some retailers in Vietnam initially used AI in business operations. MM Mega Market has used AI for cameras installed at entrances and exits, which are connected to the central server system to analyze the number of people shopping and send information to the Management Board if the limit is exceeded.
Doji uses smart robots to welcome customers, has an E-Catalogue with 360-degree jewelry product experience, a virtual jewelry testing application (Wonder Touch) using AR technology, and unique exploration tours with VR technology.
Masan has also applied AI-powered digital use. By using cameras combined with AI, it simplifies the sales process, frees employees from time-consuming tasks to focus on consulting, cross-selling and improving customer satisfaction. Masan has successfully piloted the mini mall model and replicated the model to 30,000 stores.
Dr. Vo Tri Thanh said that building a consumer-retail ecosystem in the current digital era is a revolution. This not only solves the problem of providing goods and services with the best quality, but also positively impacts society, bringing benefits to consumers, manufacturers and retailers.
Mr. Nguyen Hoang Tung, General Director of VVN AI Technology Joint Stock Company, said the application of AI should start from the difficulties of enterprises. Businesses that need to apply AI should choose available applications, just enter their data to get the desired results.
Dr. Hoang Ngoc Duong, Deputy Director of Viettel Cyberspace Center, said that in order to develop AI, it is necessary to build platforms based on a shared database.
However, the number of businesses in Vietnam applying AI is still limited. The Prime Minister has issued the National Strategy on Research, Development and Application of Artificial Intelligence to 2030. Accordingly, the goal is to build 10 prestigious AI brands in the region by 2030 and to set up three national innovation centers on AI.
Duy Anh