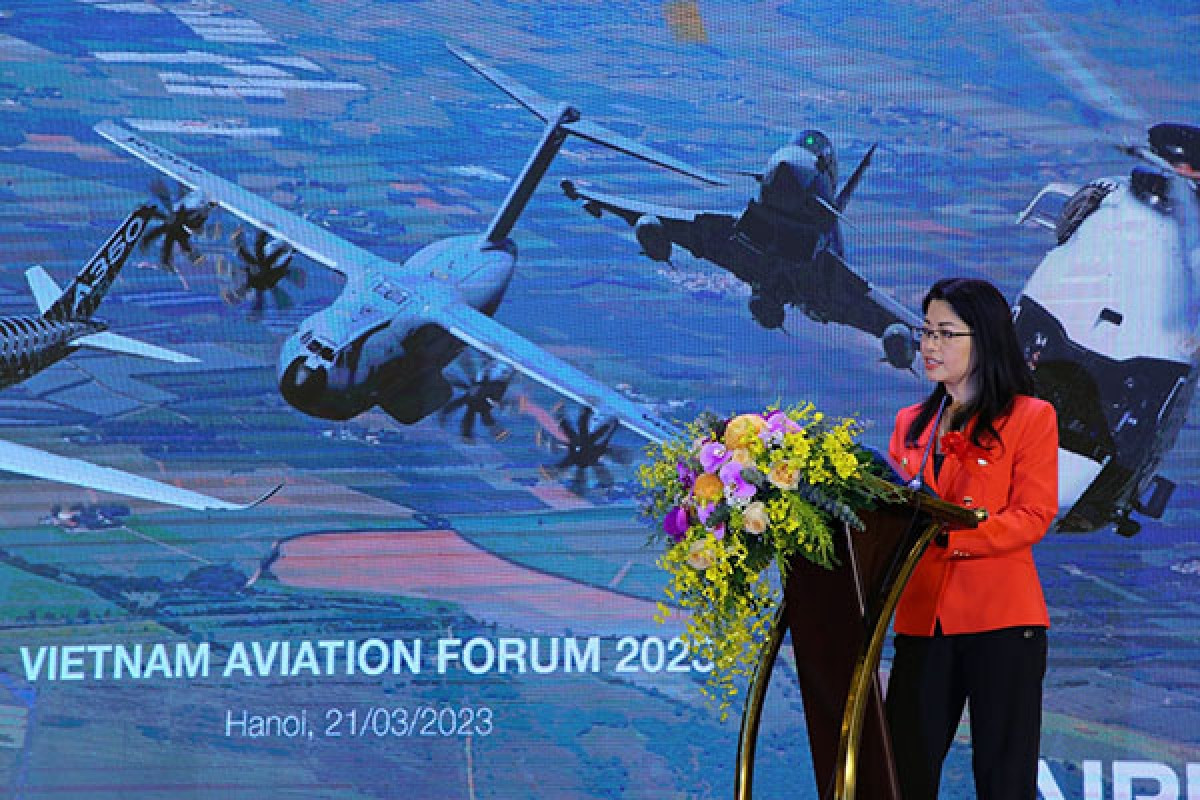 Upon addressing the event, Mai made positive assessments of the Vietnamese manufacturing sector, adding that the country boasts great potential for growth thanks to being home to a highly-skilled and dynamic workforce, coupled with a vibrant manufacturing industry.
At present, Airbus is working closely alongside local companies as a means of fulfilling new orders related to the production of aircraft parts and components, with the ultimate aim of meeting the strong growth of Airbus' supply chain that has set high standards in terms of quality, safety, and sustainability.
Airbus' existing partner in the field of aircraft components manufacturing include Artus (Meggitt) Vietnam in Ho Chi Minh City which provides electromechanical equipment for the A320, A330, and A350 wide-body aircraft.
The other partner Nikkiso Vietnam in Hanoi manufactures composite structures for the A320 Sharklet aircraft and components for the A330neo and A350 aircraft.
"We look forward to strengthening our partnerships with relevant domestic organizations, affirming our commitment to expanding new supply chains and placing our trust the future development of the local aviation industry," Mai emphasized.
With regard to sustainable development, Airbus is also seeking ways to accompany the Government and relevant stakeholders as a means of realizing the target of reducing Vietnamese carbon emissions.
Currently, Airbus is an aircraft supplier for several Vietnamese airlines, with several local airlines exploiting more than 220 Airbus aircraft, while a further 110 aircraft are waiting for delivery.
The expansion of the Airbus' supply chain in Vietnam will therefore contribute to the country's economic development, particularly as the local air transport industry is generating 2.2 million jobs and contributing US$12.5 billion, equivalent to 5.2% to Vietnamese GDP.
Source: VOV