Airlines to resume regular flights to China as of January 8
Starting from January 8, Vietnamese airlines will operate regular routes to China as they had done in the pre-pandemic period in 2019, according to the Civil Aviation Authority of Vietnam (CAAV).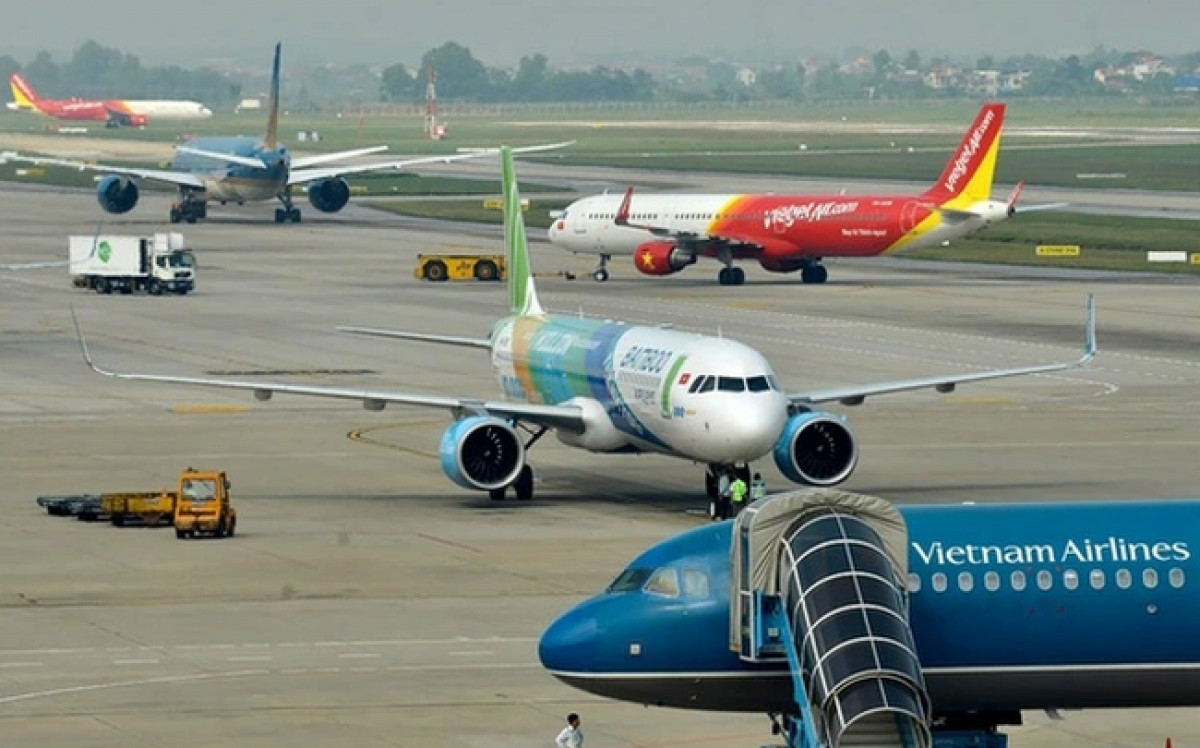 This decision comes after the Civil Aviation Administration of China decided to lift restrictions placed on regular international flights to the mainland.
According to information offered by the CAAV, the decision means that airlines are permitted to resume regular flights with the frequency specified in bilateral aviation agreements signed between the two countries. The limit placed on the number of passengers on flights will also be removed.
Airlines seeking to run international passenger flights can apply to resume operations for the winter schedule, with applications for increasing flights or opening new routes for the summer flight schedule to be considered after January 8.
At present, Vietnam Airlines is operating routes between Hanoi and Nanjing/Shanghai, as well as between Ho Chi Minh City and Shenzhen/Hangzhou/Shanghai/Sichuan/Guangzhou, with a total of six flights a week. As of March, the airline will gradually increase the operating frequency from three flights per week to five flights per week to Shanghai, Beijing, and Guangzhou, with priority given to regular routes.
Vietjet Air is currently operating routes between Ho Chi Minh City and Shenzhen/Hangzhou/Shanghai/Sichuan/Wuhan with a total of six flights per week. As of January 23, the airline will start exploiting more routes from Cam Ranh to Chengdu and Han Fei. Starting from the summer, Vietjet Air plans to operate 85 routes, with 60 routes already being given slots.
For Pacific Airlines, the airline is currently operating routes from Hanoi to Hangzhou/Nanning with a frequency of two flights per week, whilst the airline plans to exploit routes from Hanoi to Guangzhou and Fuzhou starting from the summer.
Furthermore, airlines Bamboo Airways and Vietravel Airlines currently conduct a limited number of flights to China. Bamboo Airways is operating the Hanoi-Tian Tan route with a frequency of a flight per week with no specific plans in place for the next phase.
Meanwhile, Vietravel Airlines currently does not operate any routes to China, and the airline is expected to run charter flights from Cam Ranh and Da Nang to Hangzhou in the initial phase.
To be permitted to enter China, the CAAV noted that passengers are required a PCR test within 48 hours before departure. If the results of the test are negative, they will be allowed to enter China without asking for a health code from the Chinese Embassy, but instead must fill in the test result and the card applying for a health code from the customs service. If the result shows positive, the passenger must wait for a negative result to be allowed entry.
China has since moved to abolish the PCR testing requirement placed on all passengers upon entry. Those with a valid health declaration according to the quarantine regulations of the border-gate customs office will therefore be allowed to enter without isolation.
Those possessing invalid health declarations or symptoms of fever will be tested for antigens by the customs office. Those who record positive test results, show mild symptoms, or have no symptoms, can be isolated for treatment at home, put into isolation centres, or given self-treatment, whilst other cases must go to medical facilities for treatment.
For international passenger flights, China has cancelled regulations regarding seat restrictions, with passengers encouraged to fulfill requirements on related quarantine tests and wear a mask on board flights at all times.
Source: VOV