Amended investment law eases pathway to carrying out big business in Vietnam
Together with the Law on Enterprises, the new Law on Investment took effect on January 1, with the latter aiming at creating a favourable legal framework to support and promote investment activities and economic development, 
while also making sure that previous overlaps and inconsistencies are reduced.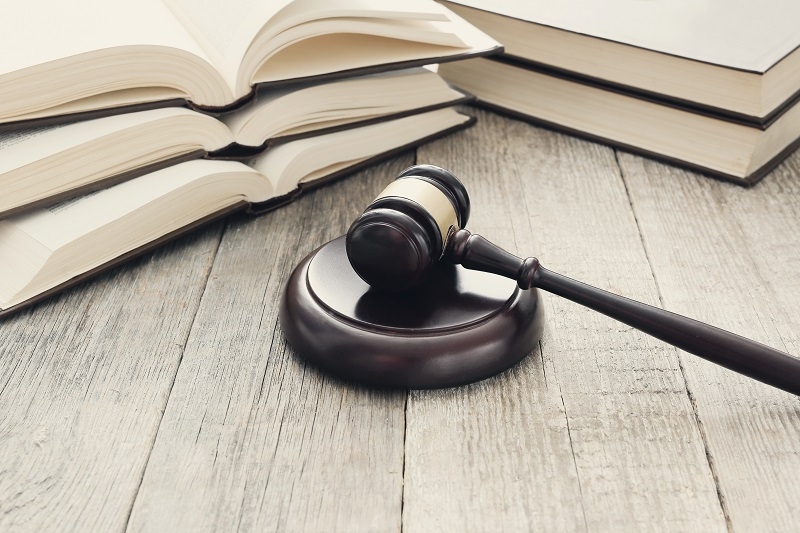 Amended investment law eases pathway to carrying out big business in Vietnam. 
The new Law on Investment 2020 officially came into effect at the beginning of this month, as Vietnam is currently part of 14 bi- and multilateral free trade agreements, each with their own commitments to open markets. However, the new law, in addition to the important task of simplifying administrative procedures on investment and business to minimise costs for investors, must also meet requirements of state management, especially when it comes to foreign investment.
Considering these requirements, lawyer Le Dinh Vinh, director of Vietthink Co., Ltd. said, "The new investment rules must solve the legal unification issues", as the previous overlaps of laws have been "a rather painful story", with many projects at the same time being subject to the laws on investment, enterprises, land, environment, housing, planning, and so forth.
The Vietnam Chamber of Commerce and Industry (VCCI) previously commented on the issue and proposed to amend more than 10 overlapping articles in between these laws.
For instance, Article 9 of the new Law on Investment now stipulates five market access conditions for foreign investors. These conditions include the ratio of foreign investors' ownership in charter capital in enterprises and economic organisations, the allowed form of investment, the scope and geographical area, the investor's required capacity in several industries, and participating partners.
The new law also revises the nature of foreign-invested enterprises (FIEs) to be considered as domestic ones when investing in other businesses. The permissible threshold for foreign investors (in FIEs that qualify as domestic ones) has slightly decreased to less than 50 per cent compared to the previous law, in which this threshold was placed at 51 per cent.
Innovative changes
The Law on Investment 2020 has made an important step forward as 12 conditional business lines have been reviewed and abolished, 19 occupations amended, and six more sectors added, including essential industries like the clean water business.
However, according to lawyer Vinh, this also poses "challenges for the Vietnamese state management agencies as the country has joined many new-generation free trade agreements (FTAs), each with a series of commitments to open markets on different levels."
For the first time in Vietnam, the Law on Investment 2020 is establishing the principle of equality in market access between domestic and foreign investors, except for those industries where legal restrictions are in place.
"This stems from Vietnam's aspiration of international integration which requires us to implement the commitments in FTAs," Vinh said.
Nguyen Van Phi, marketer at Taiwanese MiTac Vietnam Co., Ltd., told VIR that the new law pays more attention to equality between enterprises, besides simplifying procedures for FIEs. "The positive changes in the new law will help FIEs access better markets," said Phi, as he expressed his hopes that "the new Law on Investment will offer more incentives for foreign investors and enable a smoother business environment, particularly during the pandemic."
Execution matters
Vietnam has made great efforts to improve the legal framework for doing business. The government has also issued a draft decree guiding the implementation of the law as well as more details on how foreign investors can be treated as domestic ones.
Nguyen Thanh Hai, lawyer at Baker McKenzie Vietnam, commented that though the new law is more transparent, its implementation could still be challenging.
"In November, US investors and businesses wrote a nearly 60-page document on the draft decree. It addresses major issues attracting the attention of foreign investors, such as investment protection and the conditions for overseas enterprises to apply simplified procedures – both of which present huge problems," Hai noted.
He referred to the conditions for investment registration procedures, in which the conditions will be far easier if the enterprise has a maximum ownership rate of 50 instead of 51 per cent previously. Though the 1-per-cent change is small, it is very important for foreign firms. However, it remains to be seen whether businesses that currently own 50.9 per cent have to reduce their ownership rate to less than 50 per cent to enjoy the same conditions as a domestic enterprise or must follow procedures like a foreign one.
In another example, the investment registration procedures for rooftop solar systems attract the interest of many foreign investors, including US ones, particularly since the prime minister signed Decision No.13/2020/QD-TTg to encourage solar power development in Vietnam, which allows private investors in projects under 1MW. This policy applies to both domestic and foreign businesses. However, the process of issuing investment certificates for foreign enterprises takes three months, much longer than for domestic ones.
In many cases, when foreign companies register a business that is related to generating and selling electricity, they must still wait for departments and agencies to consult with relevant ministries, such as the Ministry of Industry and Trade. "Although the law is very transparent, collecting comments from other agencies and ministries take too long and is thus lessening opportunities for foreign investors," Hai argued.
Following the changes of the Vietnamese legal system, especially with regards to economic laws, attorney Tran Huu Huynh, chairman of the Vietnam International Arbitration Centre, has seen comments saying that the current laws are not very transparent, uniform, or reasonable.
Huynh, who has criticised many laws and is also one of the members of the drafting committee of the Law on Enterprises 1999, as well as the Law on Investment 2005, found that the business segment especially suffers from inconsistencies and a lack of transparency. Vietnam uses a law implementation index as a criterion for international integration. But according to the VCCI, the implementation of laws is always weaker than the legislative part.
However, Huynh thought that this situation is increasingly being improved in the direction towards faster improvement, larger scale, and more pronounced efficiency.
"I think there are three basic factors that make me believe that law enforcement is getting better," he said. "First is Vietnam's innovation policy that aims at increasing competitiveness. Second, our nation's approach to integration, with the investment and business environment being reformed following the demands of the people and enterprises. And lastly, the legislative part which will be accelerated and improved with the ever-increasing maturation of experts, business community, and associations."
Vu Khanh Din - Head of Legal, Tasco Group
The laws on enterprises and securities broaden the concept of company insiders, including family member, persons in charge of corporate governance, and secretaries; cross-ownership in groups; as well as empower small shareholders and increase transparency and disclosure of information about the company. These changes will show the gradual approach to corporate governance principles in accordance with best practices in the world.
As a result, public and listed companies will have to increase transparency and always ensure compliance with the regulations, which will create favourable conditions for domestic and foreign investors.
Also, rights of small shareholders are increased. The enterprise law allows a shareholder or a group of shareholders holding 5 per cent at any time to require certain information and initiate lawsuits against the company or its affiliates if damage is caused. This will lift the responsibilities of board members and other corporate insiders.
Doan Vu Hoai Nam - Associate, ASL Law
Although foreign direct investment (FDI) in Vietnam has increased in recent years, it still focuses mainly on processing and manufacturing industries, which do not require highly-skilled labourers. With the goal of attracting qualified FDI sources, the revised Law on Investment has focused on issuing preferential policies for high-tech enterprises, startups, and research and development centres, enabling a better production of new materials, energy, and IT products.
Overseas investors who have the desire to open a company in Vietnam mainly tend to establish limited liability companies.
The amended Law on Enterprises stipulates that one- or multi-member limited companies whose member is an organisation shall not require the establishment of a board of inspection. This will help the company reduce cumbersome administration procedures and ease doing business in general in this country. VIR
Tran Nguyen

After more than six years in effect, the Law on Investment has been officially amended with a number of new articles to improve the country's appeal to higher-quality foreign investment flows.

The Vietnamese National Assembly has adopted the new Law on Investment, with new rules in favour of foreign investment, including from the US, which is expected to surge in Vietnam in the time to come.