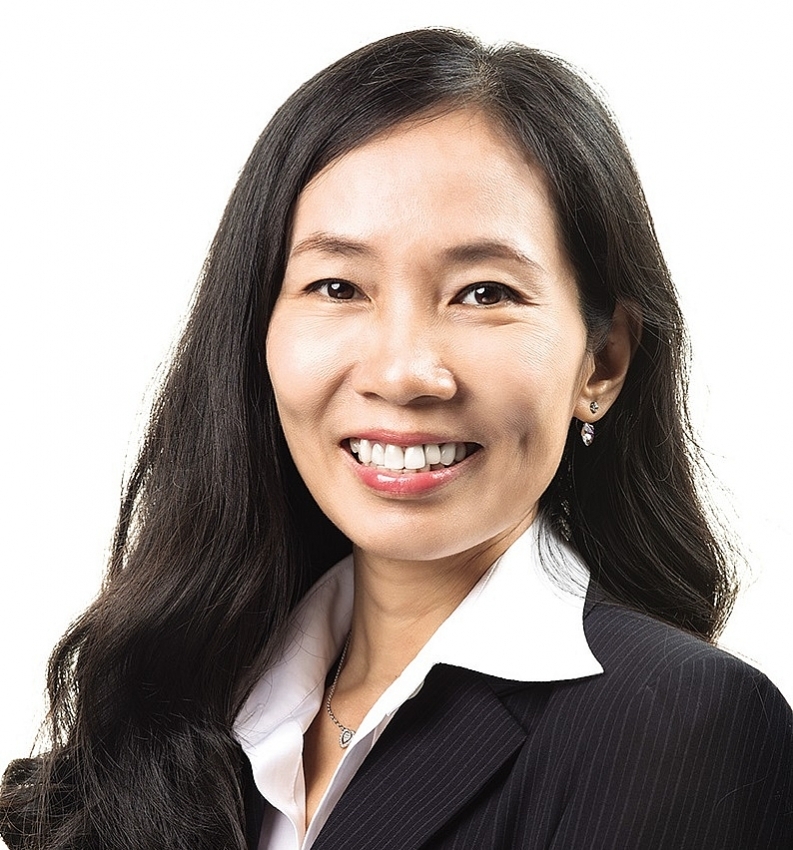 Nguyen Lan Phuong, partner at Baker McKenzie Vietnam
Nguyen Lan Phuong, partner at Baker McKenzie Vietnam writes about new legislative approaches to catch up to Industry 4.0.
On November 15, the National Assembly (NA) discussed the draft amendments to the Law on Investment and the Law on Enterprises.
Whether the new drafts present any breakthroughs compared to the vesions they amend or represent the same mentality – leading to the same debates – remains unclear. However, it seems that lawmakers and regulators are still struggling with the same issues as in the past.
Gazing a bit further into the history of the Law on Investment, one might be surprised to find that not many changes have occurred or at least the developments in the law do not necessarily keep up with changes in business, innovation, technology, ideas and approaches, that happen so quickly and define the 21st century.
Vietnam adopted the first Law on Foreign Investment in Vietnam in 1987 and passed the revised Law on Investment in 1996 and 2004.
The country then joined the World Trade Organization in 2007, with the commitment to open the market for foreign investment in several industries and services.
The country adopted the current Law on Investment in 2014 and with this, the government and its investment and business management agencies are living up to WTO commitments.
Under the Law on Investment 2004, related projects were subject to registration or appraisal, depending on the type of project.
A manufacturing project that would create many jobs and use much machinery and equipment was subject to a 15-day registration process.
A service project that may be innovative but may not generate labour intensive jobs was subject to a 45-day ­appraisal process and to the review of all the relevant ministries, which could easily make a 45-day process extend to a six-month process.
Under the current Law on Investment, any foreign-invested project that falls under WTO commitments of services can be ­issued an investment registration certificate within 15 days; any foreign-invested project that falls outside the list of the WTO commitments of services is subject to ministries' discretionary consideration without any time limit.
However, the world is not the same place as in 2007, or even five years ago, or 12 months ago. WTO negotiators did not know in 2007 about Industry 4.0, the Internet of Things, e-platforms, e-health, online education, fintech, sandboxes, and so on. Innovations happen quickly, and no-one in 2007 could anticipate what may happen in 2019.
For this reason, the negotiators were not to be blamed if the list of WTO commitments appears to be outdated today. However, Vietnam is to be blamed if it cannot move away and ahead from 2007.
No innovation can be contained within the boundary of a country, given today's connected world. Therefore, it may not be very wise to differentiate foreign investment from domestic investment, restrict foreign investment and thereby restrict our own opportunity of quick access to innovations and creations made by humankind.
In other words, we need to think out of the box, and our lawmakers need to create a law that does not restrict innovation and related investment. Such law must not create administrative hurdles to stop investment and business.
On another front, the need to protect the environment has become more imminent than ever before. Our living cities and countries are encroached by plastic waste, and our lands are disappearing under the rising tides and sea water.
Renewable energy, such as wind and solar power projects, is an innovative and sustainable way of providing energy without much negative impact to the environment.
The prime minister's Decision No.11/2017/QD-TTg issued in 2017 provided the framework for solar projects to develop. Developers are awaiting another decision to continue the momentum and to create a more comprehensive set of rules for both grid-connected and rooftop solar projects.
Meanwhile, rooftop power projects with less than one megawatt-peak capacity, although quite sufficiently provided for under Decision 11 and Circular No.05/2019/TT-BCT of the Ministry of Industry and Trade on electricity pricing and new power purchase agreement, are still facing challenges under the Investment Law, if such projects are funded by foreign investors.
Specifically, foreign financiers wish to set up fully foreign-owned companies in Vietnam to engage in the generation of solar power using the rooftop solar model. Electricity will not be generated at any specific location of investment project implementation which is required by the Law on Investment of a foreign investor during the registration process for an investment registration certificate.
Instead, electricity will be generated on rooftops of third-party customers. The business model is clear, but the investment authorities are not able to fill out the box of the investment project location for a production project, which in their practice and implementation of the Law on Investment must have a specific site.
Again, this is where a good investment project is facing the challenge of form over substance that has been created consistently by regulators.
It should no longer be a form over substance battle. Instead, it should become a long-term goal of every government and every person to accommodate innovative and sustainable projects to help protect and preserve the Earth. With a switch of mindset, authorities may already muster enough understanding and create solutions to many such issues.
Any such challenges as how to describe a location of an investment project and how to rationalise that power can be produced on someone else's rooftop, and would appear very insignificant, when comparing to the goal of how Vietnam can develop sustainably.
Rooftop solar power will not only contribute to ­resolving the problems of power shortage soon, but it will also work as a green energy source that contributes to environment protection. Goods produced by using green energy will be certified and valued more by aware consumers.
The revision to these laws on investment and on enterprises are timely. These drafts may be adopted as early as the end of this month. The focus should be on holistic solutions to create an eco-system, a platform, an environment that nurtures new ideas, innovations, technologies, and better ways of doing business, as well as improves our life and makes the world a better place for the next generation of people. VIR
Nguyen Lan Phuong

Numerous sectors were added to receive incentives under the Draft Law on Investment to ensure it matches the new FDI strategy.

Most National Assembly (NA) deputies agreed on the need for the draft Law on Public-Private Partnership to finalise a legal framework of this type of investment and improve the effectiveness of long-term public-private partnership (PPP) projects.