An outstanding student with a passion for AI research

Hoang Trung Hieu, 23, is the only student selected as Outstanding Young Citizen with excellent achievements in AI research.
Hieu was one of eight students awarded the Certificate of Merit by the HCM City People's Committee in late December 2019 for his excellent achievements in the field of AI. He became the salutatorian and graduated with distinction from the Information Technology Faculty of the HCM City University of Natural Sciences.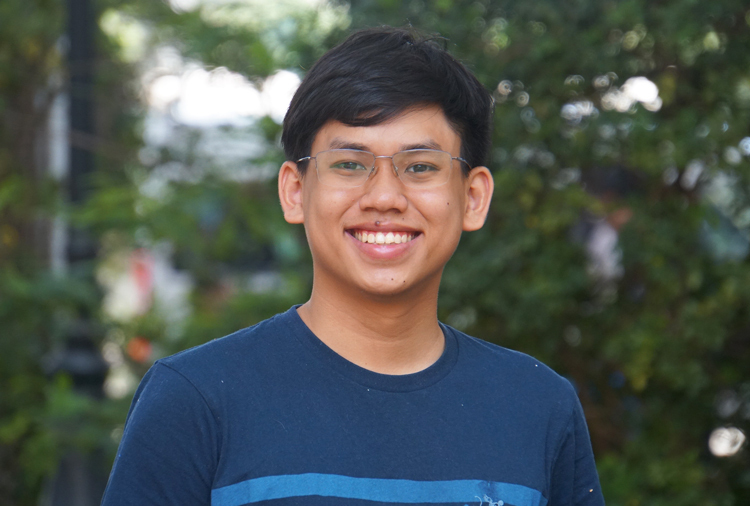 Hoang Trung Hieu


"These awards are the motivation for my upcoming plans," Hieu said.

Born in the sea city of Nha Trang in the central region, Hieu has cherished the passion for technology since his childhood. He liked to assemble car models, remove machine accessories and then reinstall them.

The boy became familiar with computers very soon. When entering secondary school, he was sent by parents to an informatics class near his house and had the first lessons about coding. He believed that nothing could create products so quickly in the least costliest way like a computer. 

Hoang Trung Hieu, 23, is the only student selected as Outstanding Young Citizen with excellent achievements in AI research.
Hieu was selected as a member of the team to attend the province's IT competition for secondary school students, and later passed the exam to enter the IT majoring class of the Le Quy Don High School for the Gifted.

This was a turning point in the boy's life. There at the school he met good teachers who inspired him and encouraged him to study computing science. From a shy boy, he became more self-confident.

As a high school student, he won the third and the second prizes at the national computing science competitions, and then the third prize at the national science and technology competition for high school students.

"This was an important milestone in my life which made me decide to devote myself to computing science," Hieu said.

At university, Hieu studied AI passionately. The new school was just like an 'ecosystem' with good teachers, friends and talented seniors. They helped him develop ideas and give support in his scientific research.

As a first-year student, Hieu won second prize at the second Vietnam Creator Contest with Intel Galileo, then completed the 'Future Telecommunications Seeds' program organized at Huawei University in China.

Devoting himself to scientific research, Hieu has written seven articles, published in international computing science conferences, of which he was the main author of four articles.

He proposed a new method for classifying intestinal endoscopy images, the system that helps screen and detect common diseases, and anatomy spots in endoscopic images. This system helps doctors work more effectively and increases the number of patients served.

Also in 2019, Hieu attended the Illinois University internship program for a project on digitizing and analyzing neurological diseases from 3D cameras and accelerometer sensors. 
Le Huyen

Career guidance is believed to be important in the new era which aims to create human resources who meet the changing requirements of the labor market.

Vietnamese students are good at theory, but not at practice. They have deep academic knowledge, but don't have breakthrough ideas.