An unforgettable tour to Tu Lan Cave
In recent years, the Tu Lan cave system in the central province of Quang Binh has become a special attraction for domestic and international tourists. The cost for a tour to Tu Lan Cave can be up to VND15 million ($700) a person.
Located 70km from Phong Nha - Ke Bang National Park, the Tu Lan cave system in Tan Hoa commune, Minh Hoa district, Quang Binh province has 12 caves that opened for tourists in 2011. This is an amazing destination for those who are passionate about adventure and want to conquer nature.
Nguyen Thi Ai Lien, 45, from Duc Ninh commune, Dong Hoi City, Quang Binh Province and her daughter, registered to discover Tu Lan cave system after her daughter was admitted to university.
"I have long cherished the desire to go on a nature adventure with my daughter and this is the right time for me to do it. It not only helps us relieve pressure, have time to be closer to each other, but also a way to learn and love more about the beautiful scenery of Quang Binh - my homeland," said Lien.
In early July 2021, after completing a health survey and getting approval, Lien's group of 10 members started their journey to explore Tu Lan in two days and one night.
The tents for the trip were carried by porters of the travel agency. Lien's tour included activities such as climbing rocks, exploring pristine caves, swimming in underground rivers and walking in the rainforest.
Lien and her daughter experienced a completely "organic" life: setting up a tent to sleep in a cave, bathing in a stream, living without electricity, no wifi or 4G…
"This is the first time I have done an adventure tour. I was recharged with a lot of positive energy after the trip. In addition to the experiential activities, the scenery is very beautiful. It is completely separate from the noisy world outside. We were not allowed to use shampoo, shower gel, and facial cleanser, and we had any, only biological products were permitted to protect the environment," said Nhat Linh, Ai Lien's daughter.
The Tu Lan discovery tour has attracted many young tourists. In April 2021, a passionate traveler, Luu Lan Phuong, 25, from Hanoi joined her boyfriend to experience Tu Lan in just one day.
"To fully explore Tu Lan, I thought I should buy a 4-day tour, but our recent trip was only for one day, because I wanted to familiarize myself with the type of cave trekking. It was only a day, but it was really interesting and completely different from the previous trekking experiences I've had," Phuong said.
Ms. Lien's group consists of 10 people who have known each other before, and registered to participate. With Phuong's trip, she and her boyfriend can join the group with four other members. This created an opportunity for the couple to get acquainted with people with the same passion for discovery. They experienced the activities of the tour such as swimming and trekking in the cave. They were also impressed with the rustic dishes of Quang Binh during the tour.
"We will definitely return to Tu Lan as soon as possible. And to fully explore Tu Lan. The thing you need to prepare carefully is your health and flexibility," Phuong said.
Tourists can choose different tours from 1 to 4 days, with costs from VND1.6 million to VND15 million per person.
In the first half of 2021, Quang Binh welcomed nearly 540,000 visitors, down 41% over the same period in 2020 and down 78% compared to the plan. There were only over 2,300 international visitors, down 95% over the same period of last year.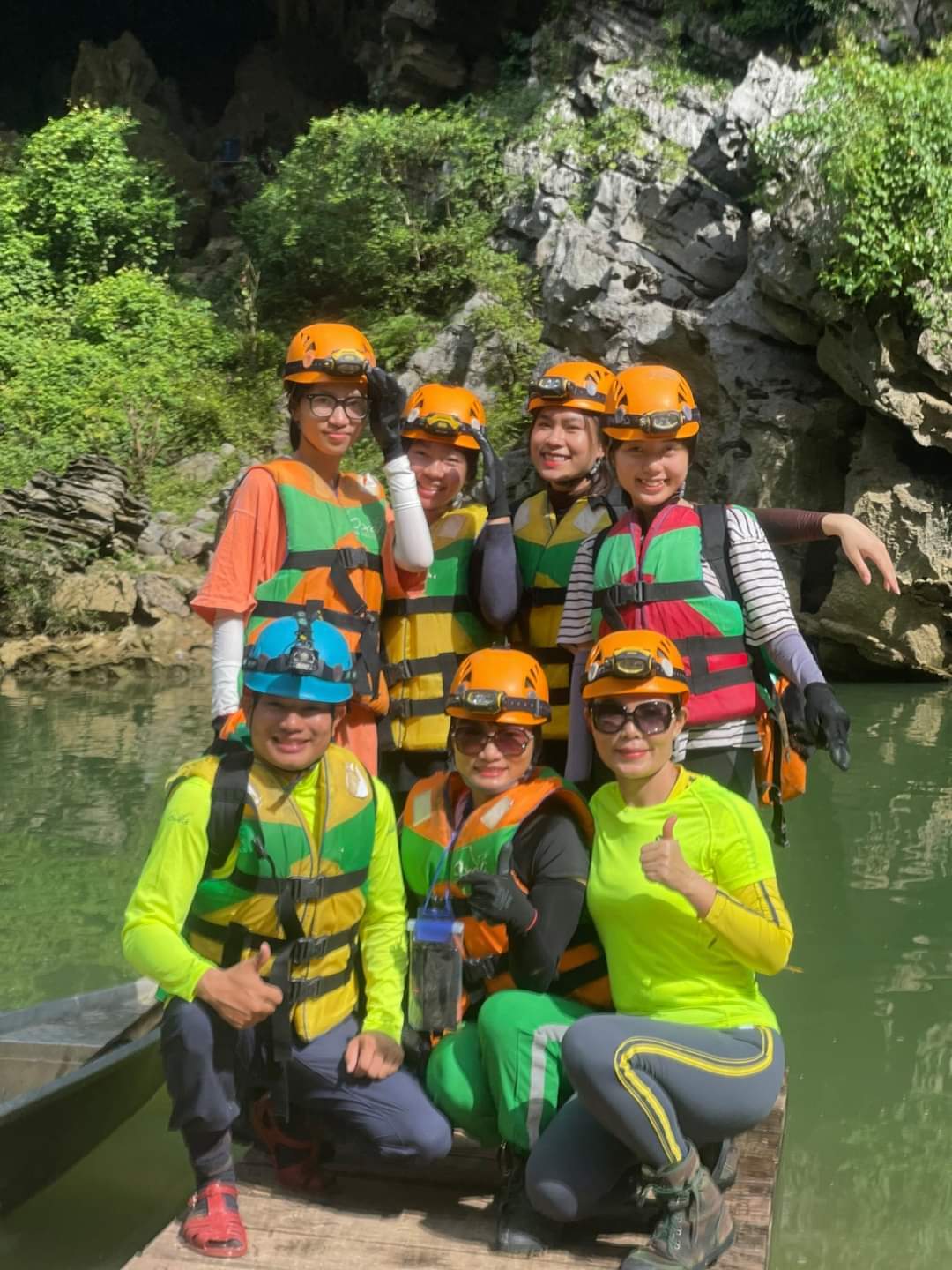 Lien (center, row 1) and her daughter Nhat Linh (far right, row 2). (Photo provided by family)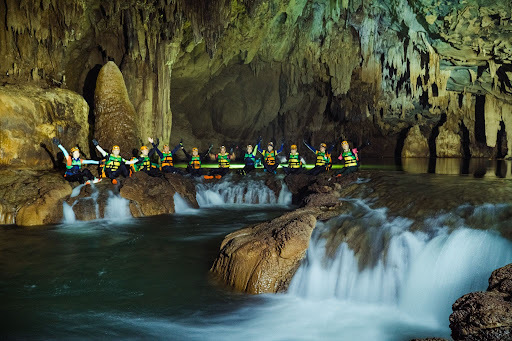 Visitors explore Kim cave (Photo: Oxalis Adventure)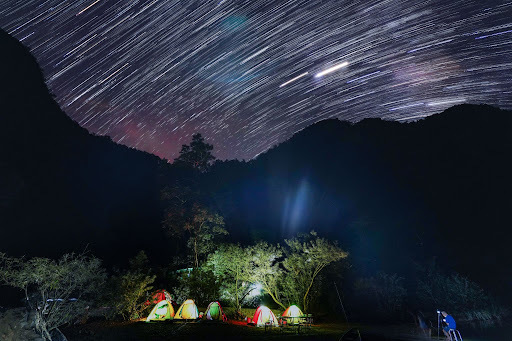 Night camping is an interesting experience for Lien and her daughter (Photo: Oxalis Adventure)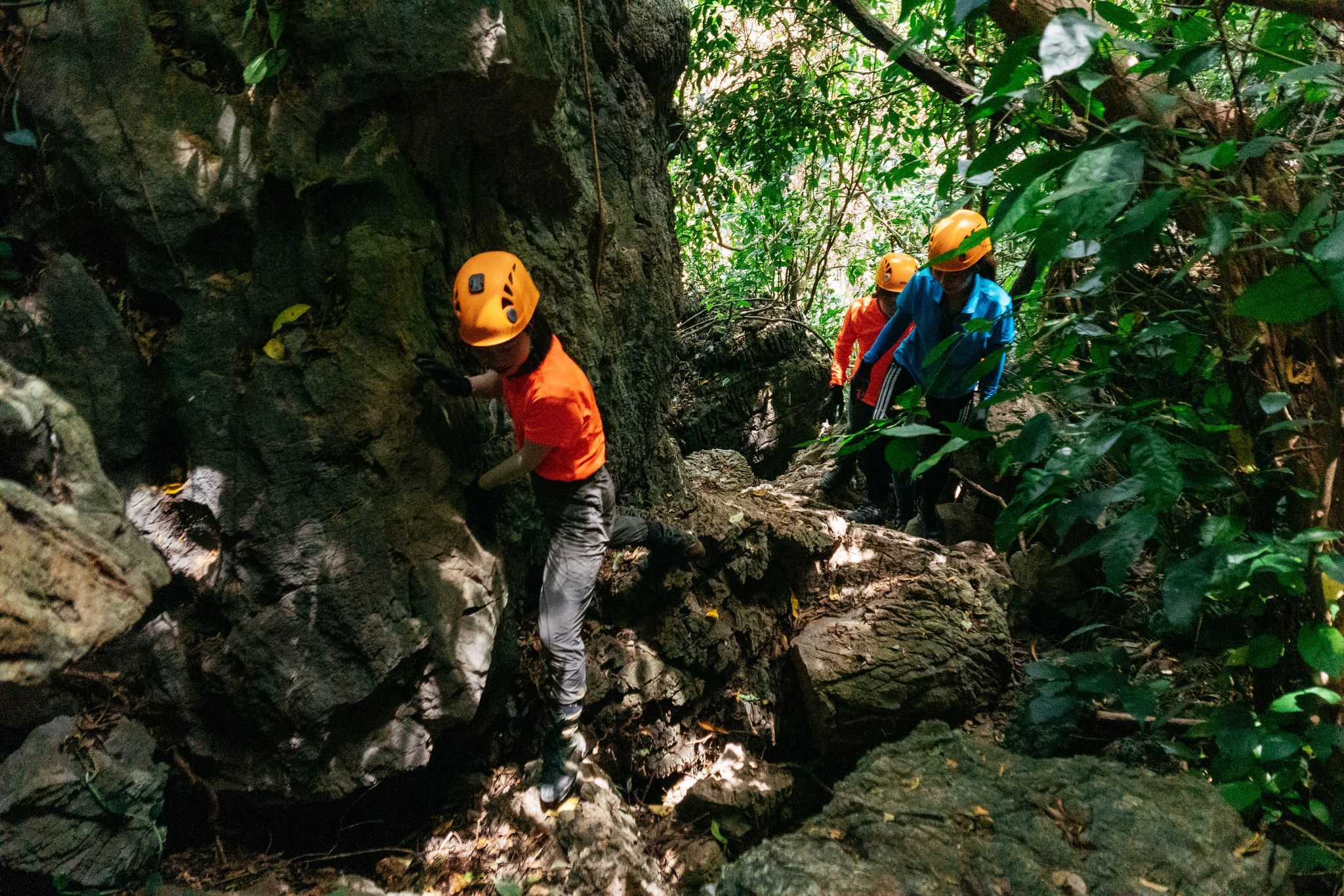 Tourists have to climb rocks and overcome bumpy and dangerous terrain (Photo: Oxalis Adventure)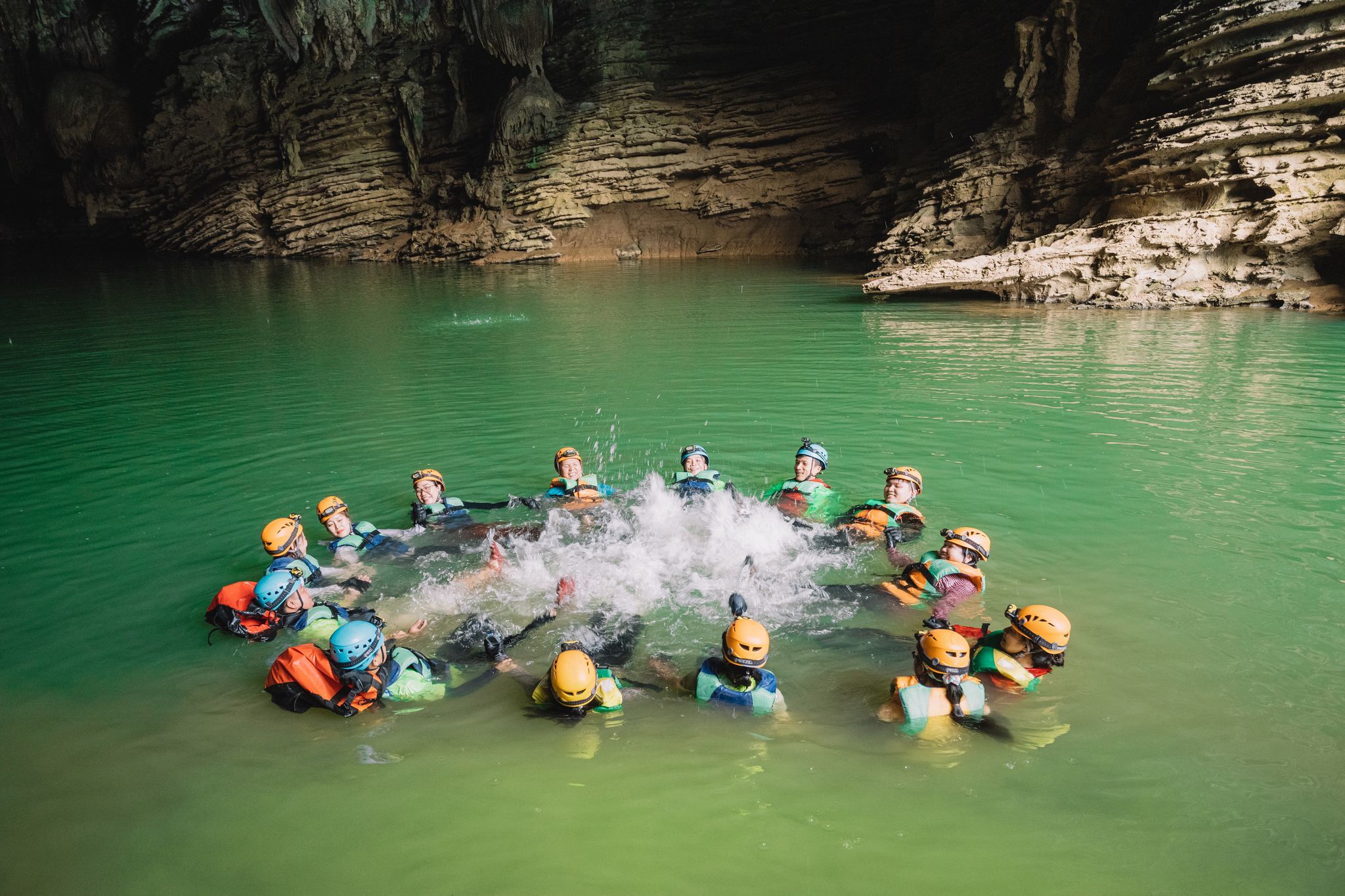 Swimming in En cave (Photo: Oxalis Adventure)
The scenery of the Tu Lan cave system captivates visitors (Photo: Oxalis Adventure)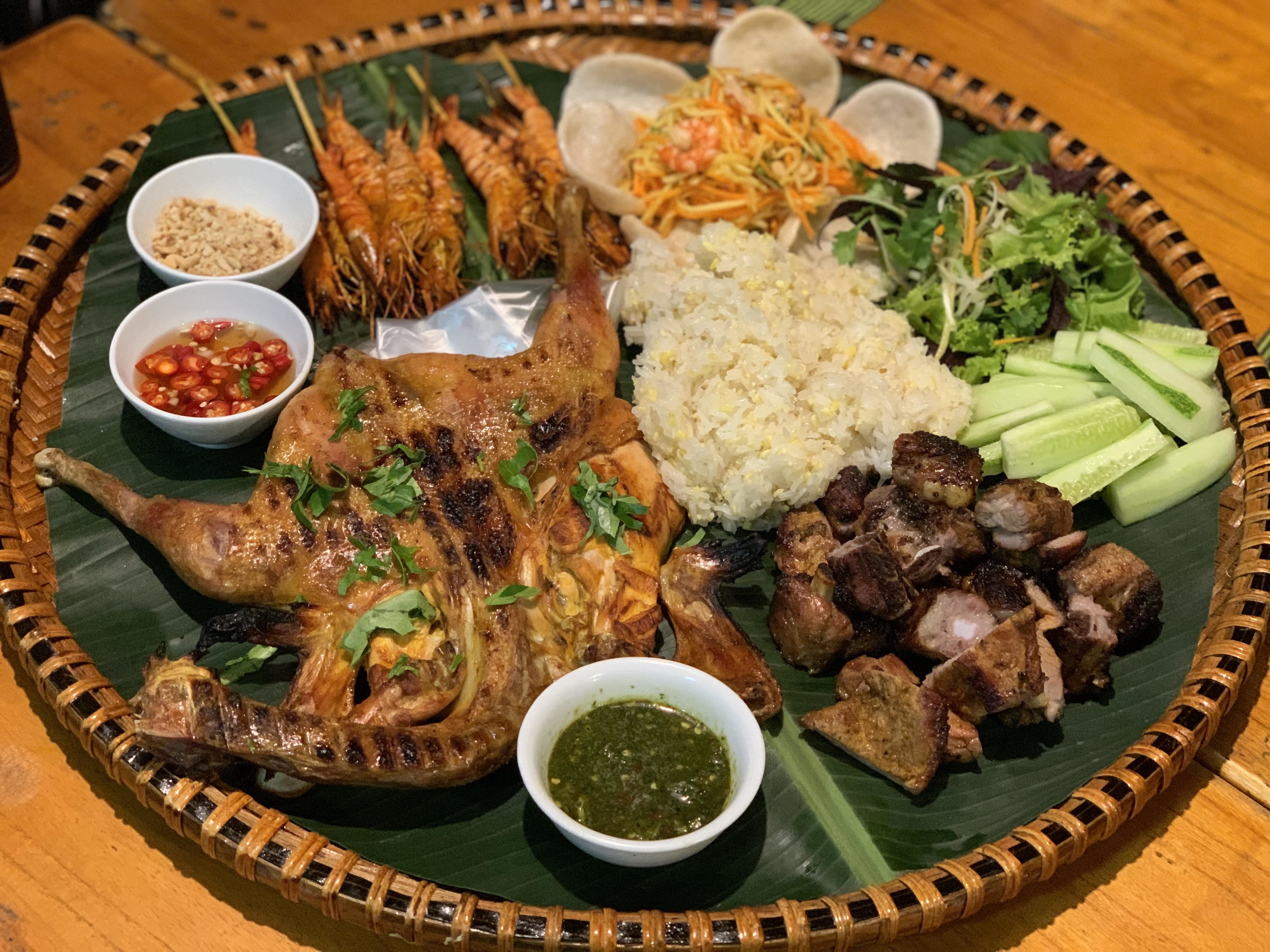 Tourists experience local cuisine.
Photo:Oxalis Adventure
Tourists need to be in good health to fully participate in activities during the tour to Tu Lan Cave. (Photo: Oxalis Adventure)
Yen Dy
Thanks to its rich natural resources as well as its biodiversity and spectacular cave system, Quang Binh Province is known as the "kingdom of caves".