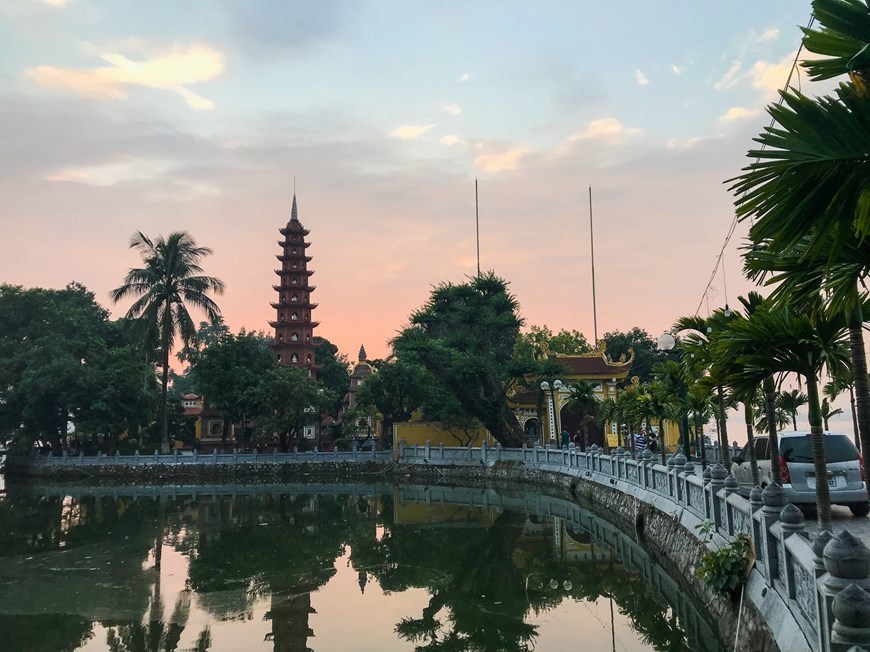 Located on an eastern island of West Lake in Hanoi, Tran Quoc Pagoda is one of the oldest pagodas in Vietnam at more than 1,500 years old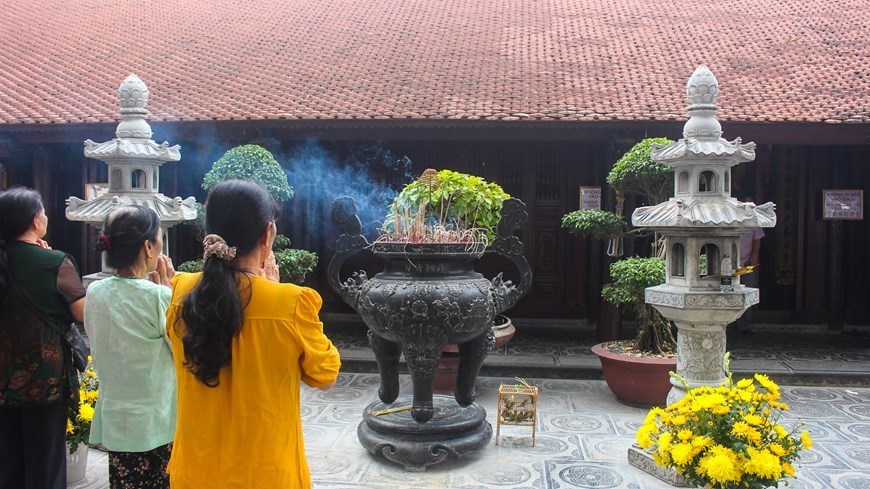 It is famous not only for its ancient beauty but also for its fresh and green space combined with its architecture, cultural history and nature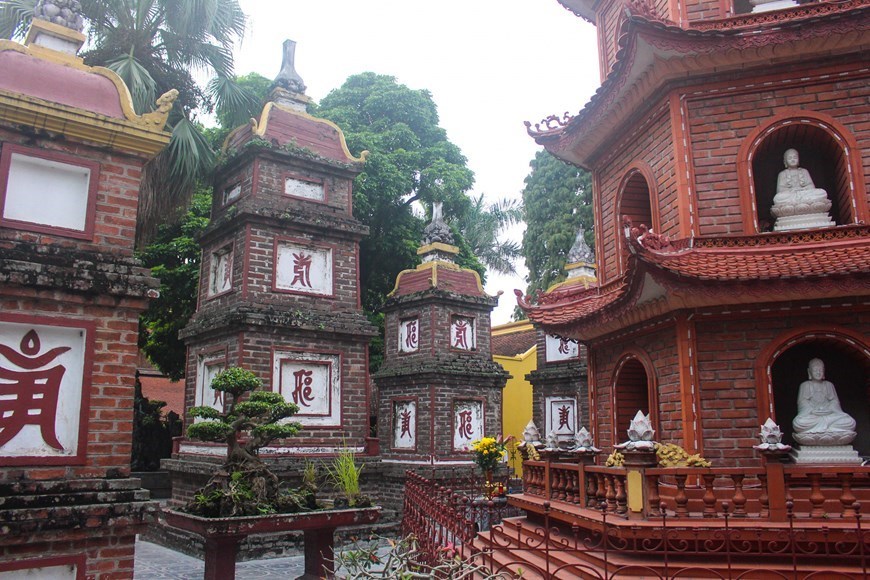 The pagoda sits on an islet within West Lake in Tay Ho district. It is distinguished by its historical and architectural values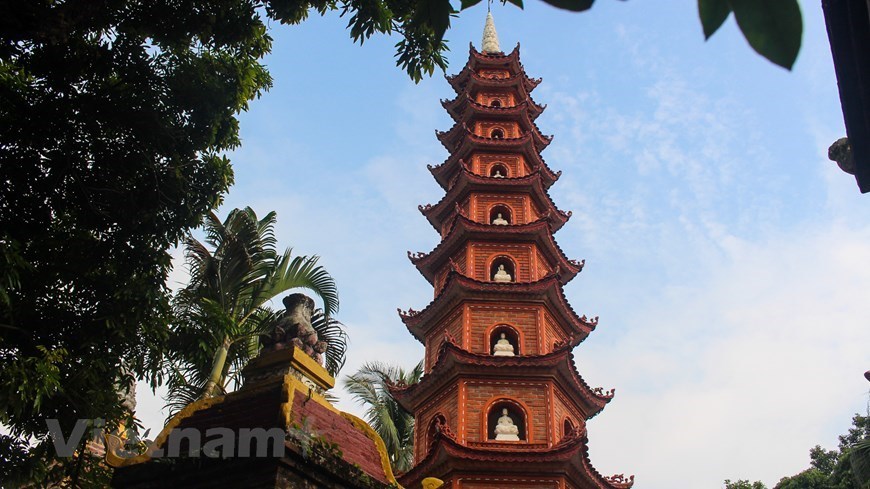 The pagoda includes an 11-storey tower which is topped by a nine-storey gemstone-made lotus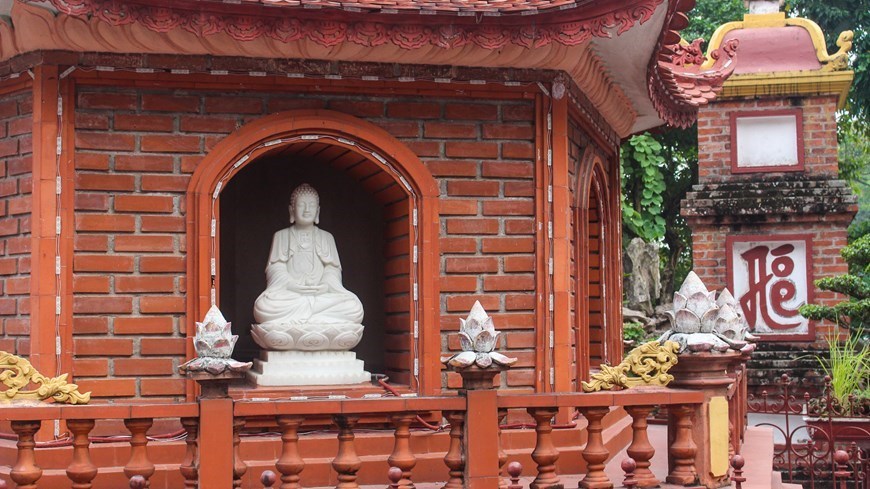 There are many valuable statues inside the pagoda,totalling 66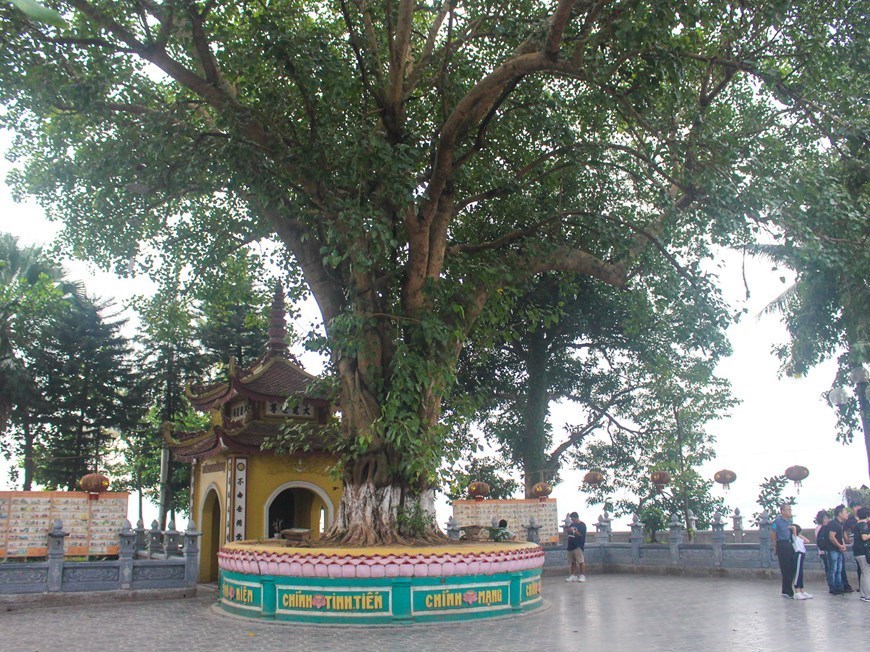 Indian Prime Minister Razendia Prasat offered the Pagoda a Bodhi tree as a gift on his tour to Vietnam in 1959. The plant was grafted from the holy bodhi tree where Sakyamuni sat in zen (meditation) position and achieved enlightenment in India 25 centuries ago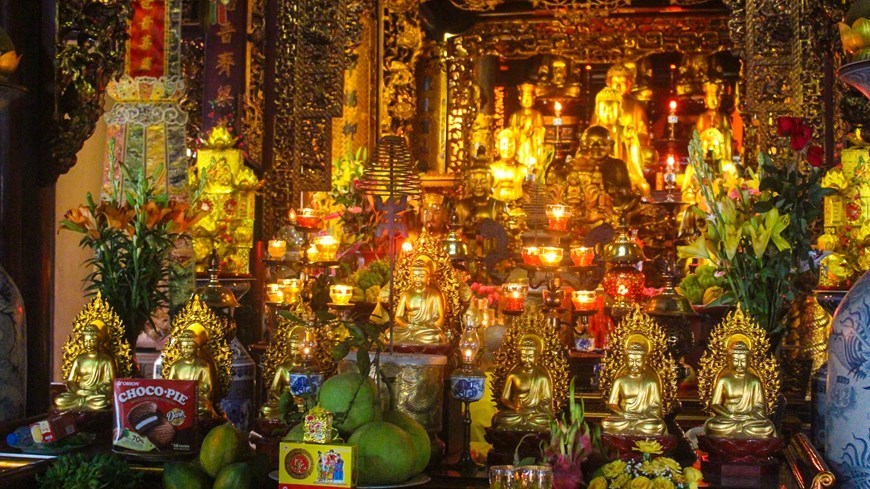 Tran Quoc Pagoda was first erected with the name "Khai Quoc" (Opening a country) during King Ly Nam De Dynasty, between year 544 and 548. Till the 15th century, during King Le Thai Tong reign, it was renamed to "An Quoc", which means a peaceful country. People often call it 'Tran Quoc'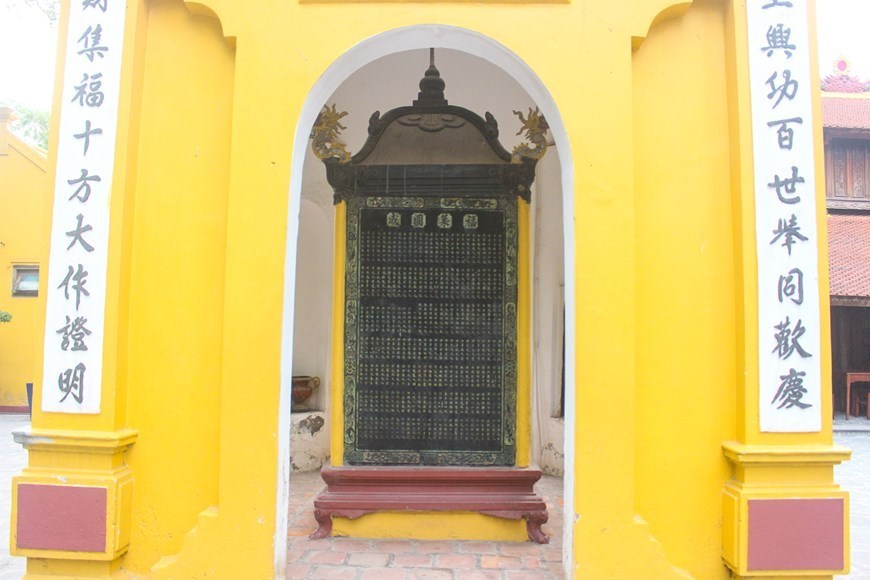 The pagoda is home to lots of ancient steles, one of which was made in 1815 by Doctoral Pham Quy Thich, recording the restoration of the pagoda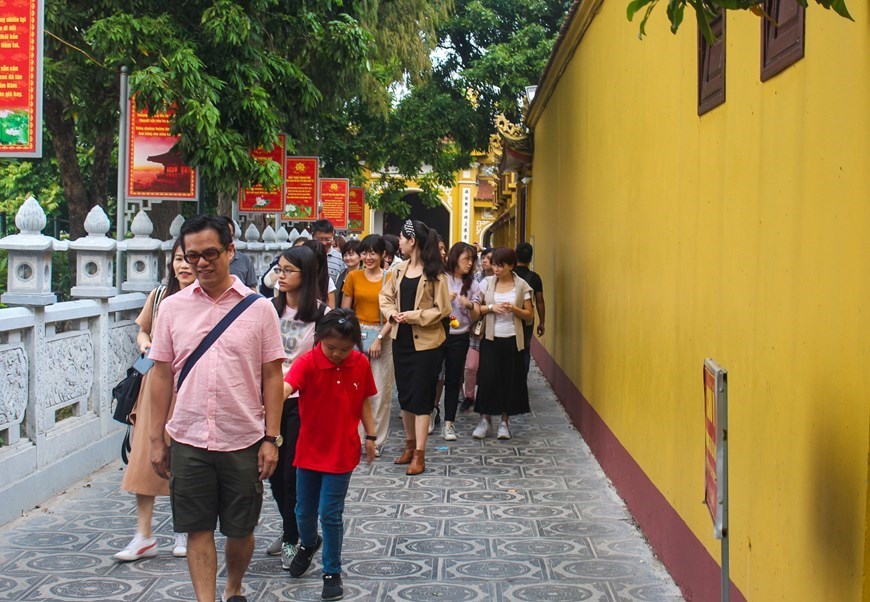 With all the historical and architectural values it possesses, Tran Quoc Pagoda is not only worth visiting as a sacred sanctuary of Buddhism attracting countless Buddhist believers; but also an indispensable destination for cultural explorers to Vietnam.

Tran Quoc Pagoda has been listed by UK travel website wanderlust.co.uk among ten incredibly beautiful pagodas from around the world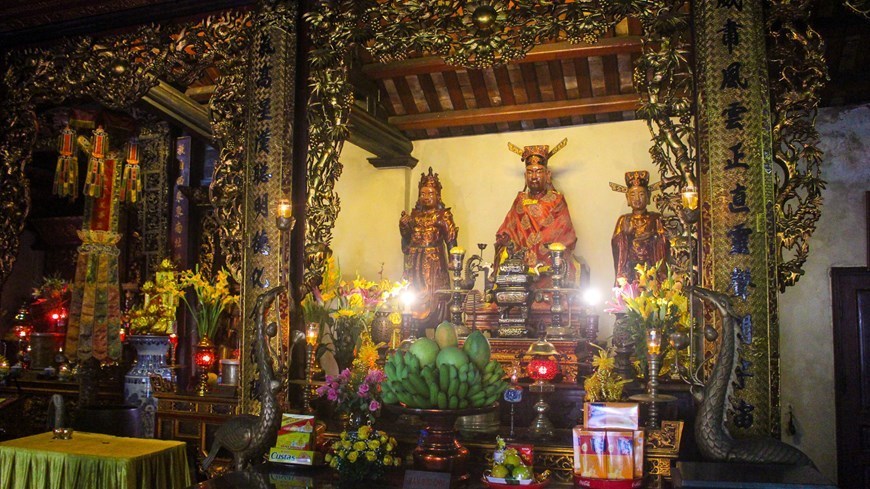 Famous for stunning scenery and sacred sanctuary, Tran Quoc Pagoda used to be a favorite sightseeing place of many kings and lord of Vietnam, especially during festivals, full moon days or Tet. Up until now, the pagoda can still preserve its fame although the landscape has been affected by urbanization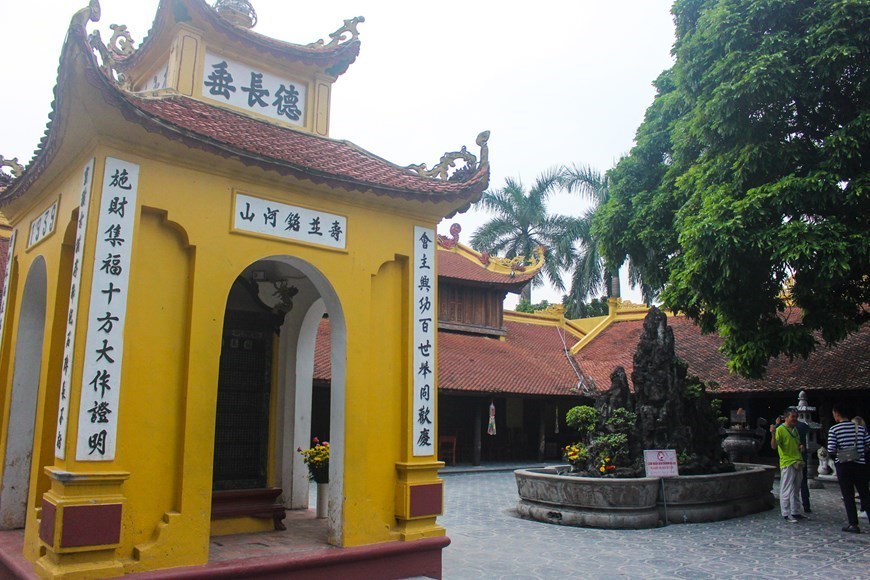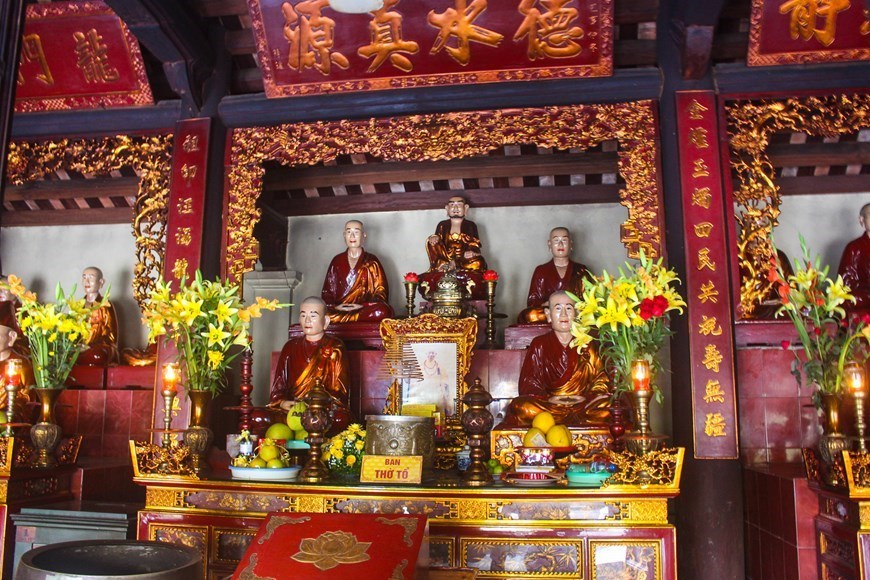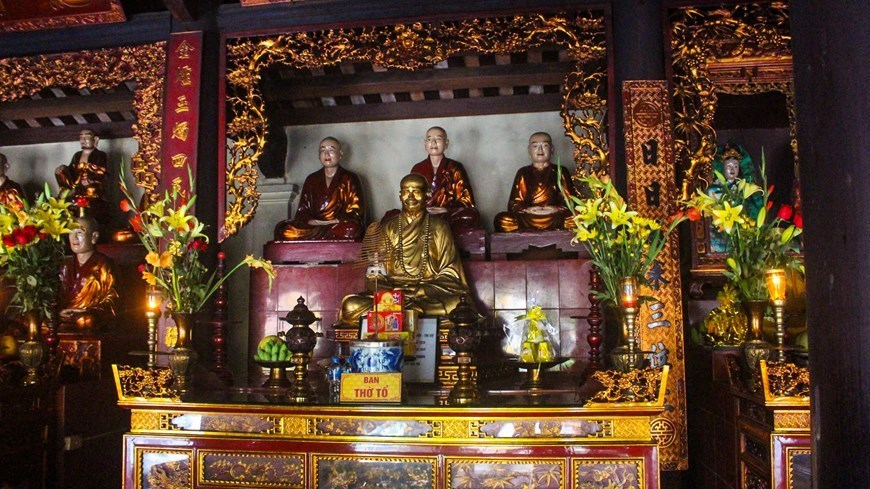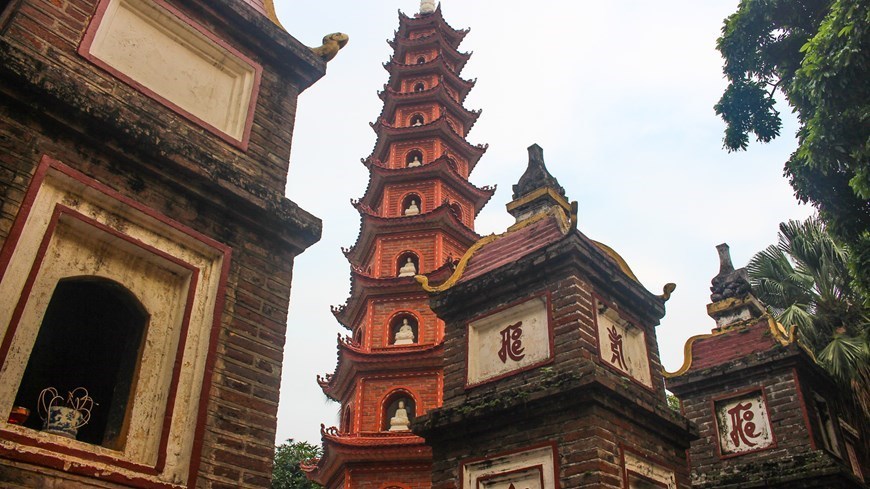 VNA

Xa Xia Pagoda is one of the typical tourist attractions and a cultural and religious centre of Khmer ethnic people in Ha Tien town of the southwestern province of Kien Giang.
The ongoing reconstruction of the central chamber of Quoc An Pagoda, which was listed among 153 buildings in need of preservation in the central province of Thua Thien-Hue, is causing controversy over its building permit.