Ancient Lộc Yên Village recognised a national relic

Ancient Loc Yen Village in Quang Nam Province's Tien Phuoc District has been recognised as a National Arts and Architecture Relic by the Ministry of Culture, Sports and Tourism.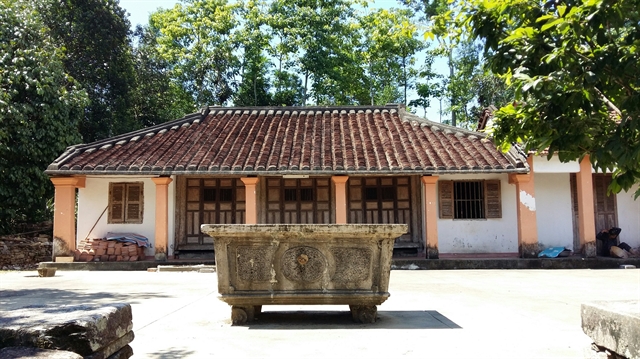 A preservedold house in the ancient village of Lộc Yên, Quảng Nam Province.The village has been recognised as a National Arts and Architecture Relic by the culture ministry. 
Vice chairman of the district's people's committee Phùng Văn Huy told Việt Nam News the recognition of the 200-year-old village would help promote the district as a site for community-based eco-tourism.
He said the recognition included eight houses built starting in the 17th century and ancient stone pathways and rock fences as well as the lifestyle of the village.
The oldest house was built in early 1828, along with a water well located near the house's gate.
Villagers have also preserved at least 60 old houses, gardens, gates and fences from previous centuries, Huy said.
A stone pathway of an old house in Lộc Yên village. Villagers have preserved their old houses along with gardens, fences and art spaces for centuries. 
Most of the old houses were built with wood columns, and they have been passed down through generations.
The girders, beams and rafters of the houses were sculpted with patterns of dragons, deer, squirrels and flowers.
Tiên Phước District, 40km northeast of the provincial capital city of Tam Kỳ, was established in late 1816, during the Nguyễn Dynasty, under the reign of King Khải Định.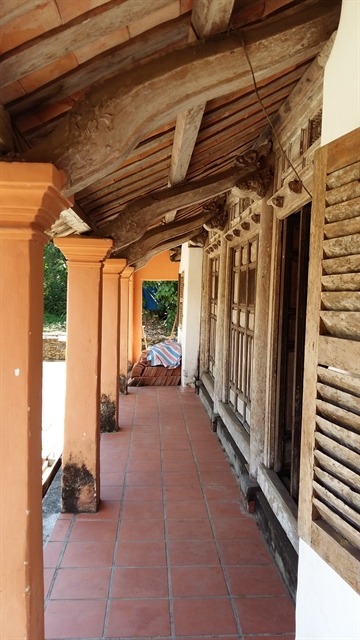 Timber eaves of ahouse in Lộc Yên. Most old houses in the village were constructed with woodand clay tiles. 
The memorial house of Huỳnh Thúc Kháng (1876-1947) was also preserved in the district's Tiên Cảnh Commune.
Tiên Phước, which is known as a centre of aloe wood and essential oil production, has developed 32 One-Commune, One-Product (OCOP) goods including cinnamon, citronella and fruit from 25ha of aromatic herb farms as part of an eco-tour service in rural mountainous areas.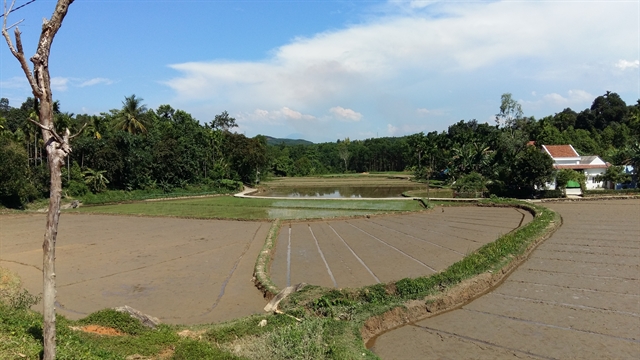 Rural sceneryin Lộc Yên Village in Tiên Phước District. The area's ancient lifestyle and culture has been preserved for centuries.
The ancient village of Lộc Yên has been developed as a new destination in connection with the UNESCO-recognised world heritage sites of Hội An, Mỹ Sơn Sanctuary and the Chàm Island-Hội An world biosphere in the province.
According to the provincial Department of Culture, Sports and Tourism, Quảng Nam has four national special relic sites and 61 national vestiges.
District people's committee vice chairman Huy said a celebration of the recognition will be held in the village later this year. — VNS
Cong Thanh