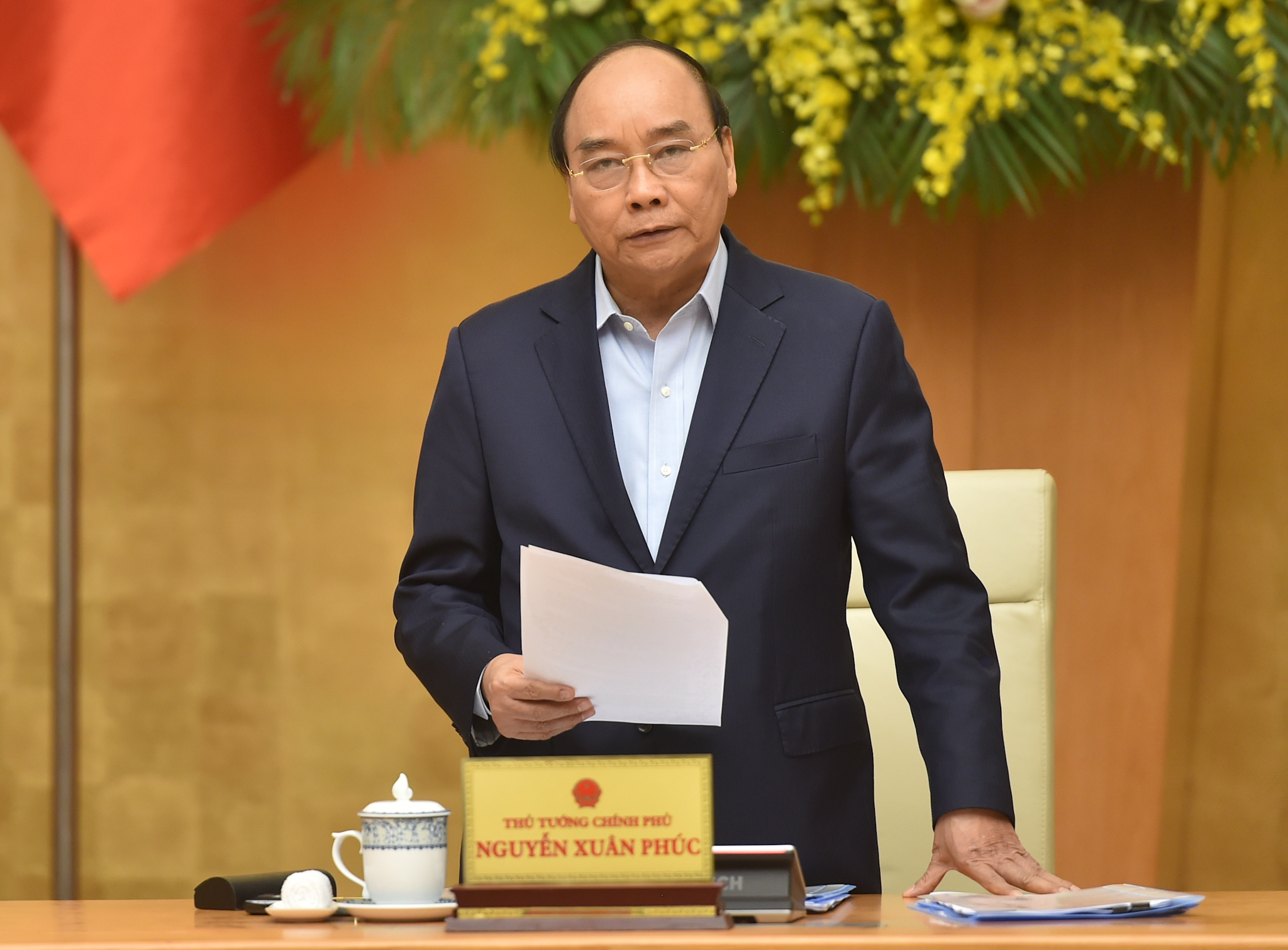 PM Nguyen Xuan Phuc speaks a working session with  the Viet Nam General Confederation of Labor (VGCL), Ha Noi, December 24, 2020. Photo: VGP
The above figures were released at Prime Minister Nguyen Xuan Phuc's working session with the VGCL on December 24.
VGCL President Nguyen Dinh Khang said the country's workforce is around 54 million, of which 48% are female workers.
The number of laborers working at enterprises increased by about 26% to over 60% in the past five years while regional minimum wage rose by 1.3 times, said Khang.
In the reviewed period, nearly 22 million union members and laborers received financial support during Lunar New Year Festivals and up to 13,802 union houses were built.
As of late 2019, nearly 13 million people engaged in unemployment insurance, accounting for 22.6% of the labor force.
However, in 2020, 31.8 million people aged above 15 have been affected by the Covid-19 pandemic. Up to 68.9% of them suffered from income loss; nearly 40% of them endured reduction of working hours. About 14% had to take a break from work.
Addressing the event, PM Phuc appreciated the working class' great contributions to national development while expressing his sympathy to the working class as many of them are facing challenges posed by the international integration and robust digital transformation.
Particularly, income of many workers have been seriously affected by the Covid-19 pandemic, thus they do not have enough financial resources to cover daily expenses.
The Government chief urged authorities at all levels to further improve their living standards and working conditions, adding that the Government will allocate more investment capital to build more houses for workers.
He also called on the working class to take every opportunity to improve knowledge and skills in order to ensure better life and make greater contributions to the national development process./.VGP
Kim Anh

The National Assembly's Finance and Budget Committee has agreed not to adjust the minimum wage in 2021 and has warned about the pressure on public debt payment.