Bad debt increases, posing challenge for banking sector in 2020

Commercial banks' finance reports show that bad debts have been increasing again. Bad debt will be one of big problems for banks this year.
Bad debt

The State Bank of Vietnam (SBV) reported that real estate outstanding loans have reached VND1,500 trillion, accounting for 19 percent of total outstanding loans.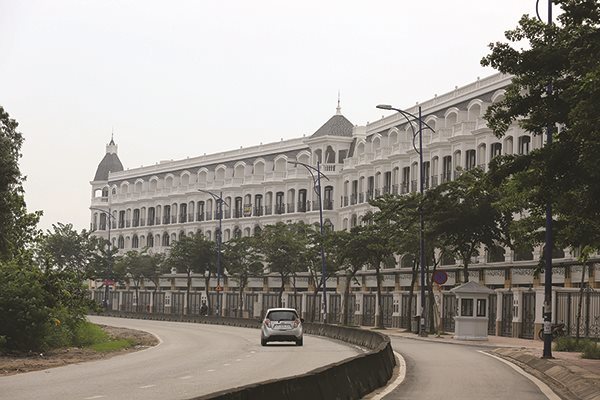 The figure does not include the value of bonds issued by real estate firms that banks are holding, and the real estate loans listed as consumer loans.

Meanwhile, the real estate market has cooled and real estate firms are facing big difficulties. When the real estate market "sneezes", the banking industry may have a "runny nose".

The tightening of the credit flow to the real estate market is believed to have big impact on the market. Embryonic signs of risks have appeared, including the collapse of some condotel projects.

Commercial banks' finance reports show that bad debts have been increasing again. Bad debt will be one of big problems for banks this year.
The noteworthy thing is that the special 5-year bonds issued by the Vietnam Asset Management Company (VAMC) becomes mature. (Five years ago, VAMC bought bad debts from commercial banks and paid with special bonds under a mechanism which only exists in Vietnam).

This means that the banks which still cannot collect the debts they sold five years ago will have to make provisions against risks for the special bonds before finalization.

Banks' operation

With Circular No 22, SBV set a roadmap for cutting the proportion of short-term capital banks can use for long-term lending. From October 1, 2020, the proportion will be lowered from 40 percent to 37 percent. This will certainly affect banks' profit.

Using short-term capital for long-term lending is what most banks do, because they can use the capital with low cost for lending for high profit. However, with the new regulations, commercial banks don't have many opportunities to use short term capital for long-term lending to enjoy better profit margin.

The State Bank has decided that the credit growth rate in 2020 would be 14 percent.

Moreover, as analysts warned, as banks have to narrow the lending to the real estate sector, they may see the profit shrink because it is difficult to find an alternative lending channel that is both in high demand and yields good returns like real estate.

The pressure in competition

In November 2019, SBV decided to slash the ceiling deposit interest rate from 5.5 percent to 5 percent. The move helped reduce the cost of short-term capital mobilization.

However, some banks have begun raising the interest rates of six-month term or longer deposits that are not covered by the ceiling interest rate policy. The banks aim to retain clients and compete with other banks.
Linh Ha 

Proptech in Vietnam is developing and expanding on the back of strong momentum in the Vietnamese real estate market, due to its benefits in improving accuracy and speed, as well as cost savings and convenience. 

Kien Long Bank has become the eighth bank to clear all bad debts they had previously sold to the Viet Nam Asset Management Company (VAMC) before the maturity date, VAMC announced on Tuesday.