Bamboo Airways finds a new investor
Bamboo Airways has found a new investor and will continue its restructuring and finish the investor conversion process this year.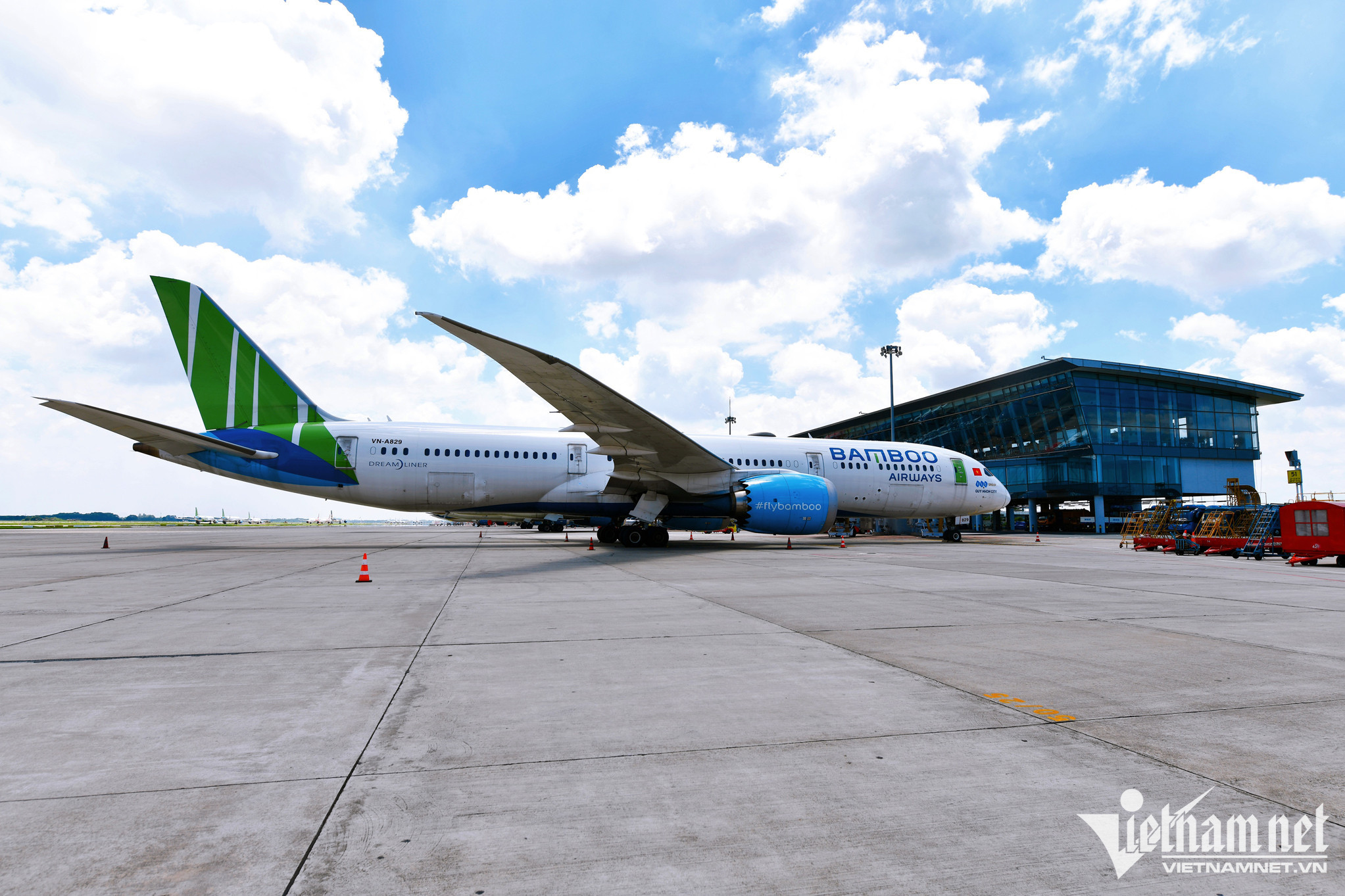 A representative of Bamboo Airways told VietNamNet that for nearly a year, Bamboo Airways has made a great effort to find new investors who can support the airline with financial resources and restructuring.
Bamboo Airways has found a new investor to replace the former shareholders (former Chairman Trinh Van Quyet and related shareholders).
Bamboo Airways has assisted in procedures for transferring shares from old shareholders to new investors. The transfer has been carried out under the supervision of state agencies under provisions of law and approved by competent authorities.
The number of transferred shares was mortgaged by former shareholders at banks in 2020.
The new investor, in addition to paying for the shares, has also agreed to be responsible for the payment of principal and interest on previous loans made by the old shareholders who used Bamboo Airways shares as mortgage at banks.
At the same time, the new investor also will give former Chairman Trinh Van Quyet money to be paid into the blocked account of the Investigation Police Agency to compensate for the consequences (if any) in his case.
The prolonged pandemic period, along with incidents related to its senior personnel, pushed Bamboo airways into a difficult situation.
Bamboo Airways said that it called for support from major investors to help it overcome the crisis. For example, Him Lam Joint Stock Company loaned Bamboo Airways VND 8,000 billion.
Him Lam is a well-known real estate firm of entrepreneur Duong Cong Minh, who is a senior advisor of the Board of Directors of Bamboo Airways.
Bamboo Airways was established on May 31, 2017 with an initial charter capital of VND700 billion, 100 per cent owned by FLC Group. After that, the airline increased its charter capital to VND2.2 trillion, VND7 trillion and VND10.5 trillion and finally VND18.5 trillion in September 2021. FLC also gradually reduced its ownership to 21.7 per cent.
Nguyen Le