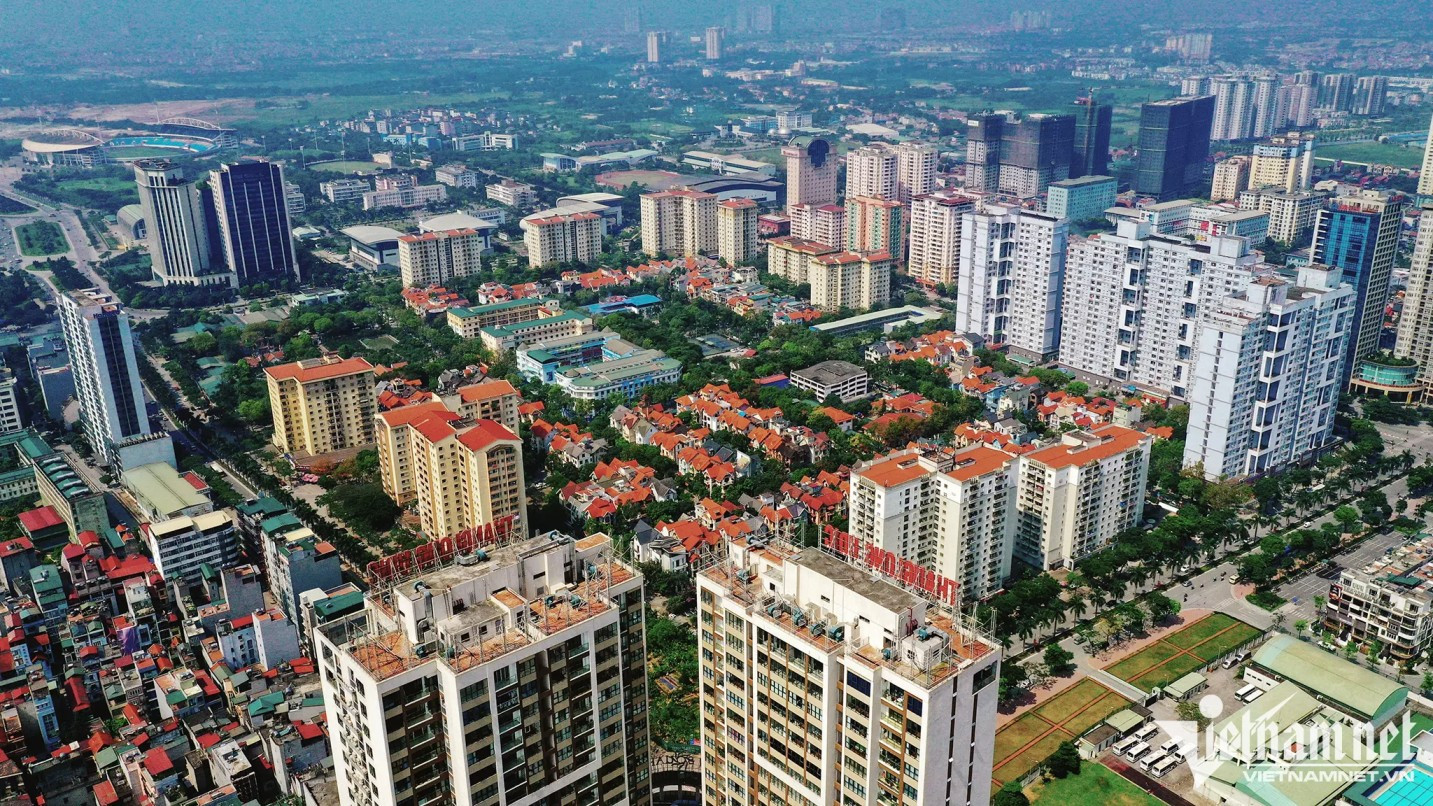 Reports from many real estate market analysis firms all note price increases in both primary and secondary price levels.
CBRE Vietnam's report said the apartment price in the primary market in the second quarter of the year was $1,872 per sq m, or 27 percent higher than the same period last year. As for the secondary market, the upward trend was also seen in many areas with average prices in Q2 higher by 9 percent.
According to DKRA Vietnam, the average apartment prices in the primary market in HCM City increased by 8-15 percent as of the end of Q2 compared with 3-5 months before.
The prices in the secondary market also increased by 3-5 percent compared with Q2 2021, mostly seen in projects located in advantageous positions, with favorable transport conditions.
In addition to increased input costs, Nguyen Van Dinh, chair of the Vietnam Association of Realtors (VARS), cited many reasons behind the price increases, emphasizing the thirst for capital.
Many real estate firms complained that they cannot access bank capital.
"The policy on tightening credit and supply shortage have pushed house prices up," he said.
According to VARS, the upward trend will continue in the time to come as problems in capital mobilization through bond issuance and in credit still cannot be settled.
As a result, realtors have had difficulties implementing projects. The market, which has a supply shortage because of legal barriers, has become even more serious because of the lack of capital.
The shortage in the context of high demand is the major reason for real estate prices to escalate to new price levels. House prices are predicted to increase by 10 percent in H2.
Nguyen Thanh Nhan, a respected analyst, said he disagreed with the opinion that slow liquidity is a sign of price decreases.
He said that over the last 10 years, real estate prices increased or went flat, and no decrease has been reported.
He therefore believes that it is now the right time to buy houses, before a new price hike wave arrives.
Commenting about the future of the real estate market, Dinh said the 'easy money' period is over, which means that instead of pouring money into all segments and projects, money will only head for projects that can bring safe opportunities to people who have demand for accommodation or investment.
Agreeing with Dinh, Nhan said cash flow will go toward projects developed by prestigious realtors with a good financial capability and history.
He believes that though real estate credit will still be tightly controlled, the market will be more open and excellent projects will be able to access loans, echoing the statement from Prime Minister Pham Minh Chinh who said that credit won't be tightened in an unreasonable way.
At a conference on July 14 with many leaders of ministries and branches, Chinh asked commercial banks to reserve capital for legal real estate projects that meet requirements so as to increase market supply.
Commercial banks have denied that they have stopped disbursement for real estate projects.
"Our policy is continuing to prioritize to lend to projects developed by experienced and successful realtors, projects located in advantageous positions, and with good infrastructure planning and tourism attraction," said VietinBank's deputy CEO Nguyen Dinh Vinh at a recent workshop on arranging capital for the real estate market.
Cash flow is heading for projects of prestigious and capable investors, which is a safe investment amid worries about high inflation.
The products of big real estate developers are not just houses, but great projects and ecosystems with soft value in landscapes, infrastructure, living utilities, connection space, trade, service and business opportunities.
Nhan also said that major investors will be prioritized by commercial banks providing credit. Banks are willing to reduce their profits to support clients with special policies, such as interest rate cuts and grace periods.
According to VARS, along with the recovery of the economy, real estate demand will increase sharply in all market segments, and prices therefore will increase. Buying houses at this time can allow people to make the most of advantages, credit and prices.
Le Phong