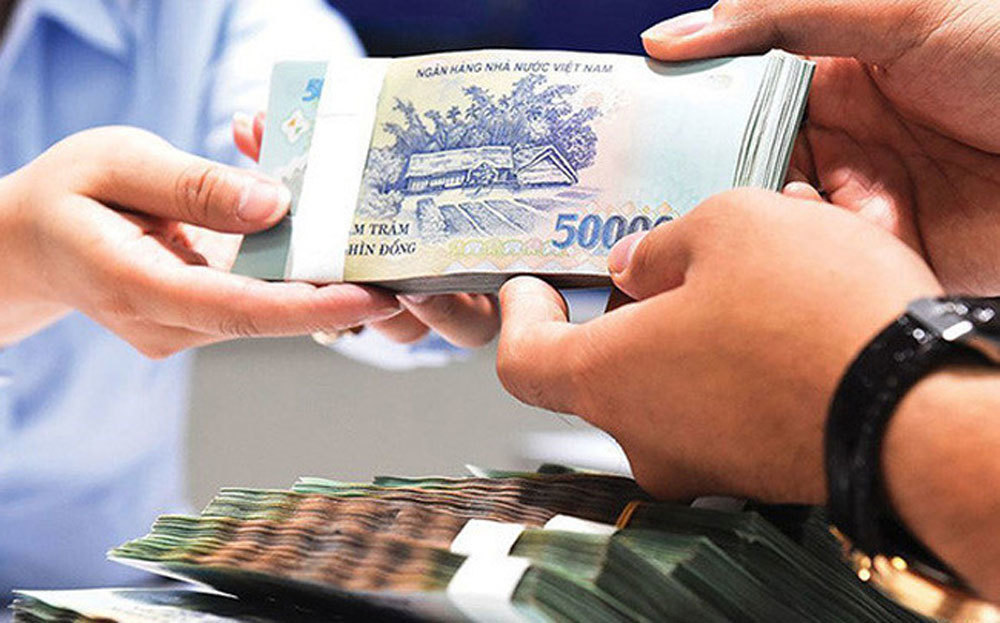 VietinBank has announced public sale of 264 consumer debts of individual clients with total debt value, including principal, interest and fine for payment delay, of VND6.58 billion.
The highest debt has the value of VND101 million. Most of the other debts have the value of between VND5 million and VND20 million. There are also very small loans, below VND1 million, including a debt worth VND483,000.
The debts are offered with starting prices equal to the book value (including principal, interest and fines). Buyers will have to make payment once for all the value of the debts.
The starting prices do not include costs related to the transfer of asset ownership and other costs, if any, when buying the debts. The debt purchase and sale are not subject to VAT.
This is not the first time VietinBank has announced the sale of consumer debts of individual clients.
In early August, VietinBank offered to sell consumer debts of 105 individual clients. In the first announcement, the total book value was reported at VND2.847 billion and the debts had value of between VND1.8 million and VND88 million. But two days later, the total value of the debts was reduced to VND2.587 billion.
In July, VietinBank announced the sale of consumer debts of 36 individuals, totaling VND614 million. The biggest loan was valued at VND21.3 million and the smallest VND1.1 million.
In May, VietinBank offered to sell nine consumer debts, valued at VND75.5 million in total. The most valuable debt was VND16 million.
A representative of the bank said these offers aim to activate the consumer debt trading market. Banks have offered to sell big debts with mortgaged assets, but they had not previously made public offerings for consumer debts.
He said offering to sell debts is just a normal operation of commercial banks to settle debt.
Experts confirmed that debts are put on sale by commercial banks regularly, but they only sell debt with collateral.
Banks recently offered to sell secured bad debts at starting prices much lower than the book value, but the liquidity was weak. Experts believe that it would be difficult for VietinBank to sell consumer debts with no collateral and high prices (the starting prices are equal to the value of the debts). In general, unsecured debts are less valuable than secured ones.
Can Van Luc, a member of the National Advisory Council for Finance and Monetary Policy, said commercial banks no longer use debt collection services, so selling unsecured consumer debts is understandable. However, he believes that it would be difficult to sell debts at prices equal to book value.
According to finance experts, when finance companies and banks need to recover capital for their business activities, they sell consumer debt. However, the segment of the debt trading market remains fledgling.
Banks may not only sell bad debts, but good debts as well. In order to reduce outstanding loans in some certain segments, banks may offer to sell debts which have not become bad debts.
Dinh The Hien, a respected economist, noted that the bad debts in consumer loans at commercial banks are on the rise. The risks are even higher for consumer loans with no collateral. Bad debts in consumer lending will increase if banks cannot make risk compensation while they continue expanding lending.
If bad consumer debts increase, no one would buy the debts when banks offer them, except institutions with large long-term capital specializing in debt handling.
Commercial banks and finance companies in recent months expanded consumer lending in a plan to eliminate black credit. However, the expansion has been associated with bad debt risks.
According to State Bank of Vietnam (SBV), as of the end of March, the outstanding loans provided to consumers had reached VND1.867 quadrillion, up by 1.2 percent over late 2020.
The Vietnam Asset Management Company (VAMC) under SBV said in June that it is planning to launch the debt trading platform, the first of its kind in Vietnam, in early Q3. Prior to that, the central bank approved the establishment of VAMC's debt exchange in April. 
Tuan Dung

A week after the State Bank of Vietnam issued Circular 14 on debt rescheduling to alleviate the difficulties faced by businesses due to the COVID-19...

The upcoming bad debt exchange platform from Vietnam Asset Management Company is being viewed as a promising legal intermediary which can effectively deal with sour loans,