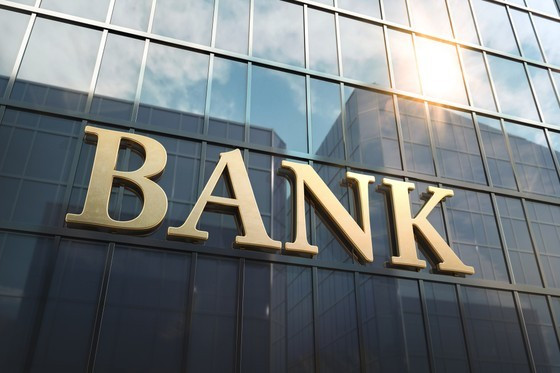 At the last shareholders meeting, banks declared a profit growth of up to 30 percent. This has led investors to question the relationship between banks and businesses over the years.
Profit and loss
At the end of the first quarter, many real estate enterprises reported heavy losses and no revenue at all, which was expected, seeing the slowdown after the pandemic. Heavy losses were also reported by many big enterprises across various other fields and industries.
For instance, the Minh Phu Seafood Corporation (MPC) suffered a quarterly loss for the first time in seven years, when revenue dropped to nearly VND2,200 bln, down 50 percent and profit margin decreased from 11 percent to 6 percent. The Loc Troi Group Joint Stock Company (LTG) also reported an after-tax loss of more than VND81 bln, when in the same period in 2022 they showed a profit of VND184 bln.
Similarly, the net revenue of Dabaco Vietnam Group Joint Stock Company reached VND2,313 bln, down 17 percent and net profit after tax at a negative VND320 bln.
The gross profit of Vietnamese retail giant Mobile World Group decreased by 36 percent to VND5,214 bln, equivalent to a net decrease of more than VND2,900 bln compared to the same period in 2022.
The Me Linh Steel Joint Stock Company saw a profit after tax of nearly VND2 bln in the first quarter, down by 82 percent compared to the same period last year.
The Thai Nguyen Iron and Steel Joint Stock Company also lost nearly VND19 bln after tax, while in the same period earlier the profit was at VND29 bln.
As of May 5, there were 1013 out of 1,679 listed companies and banks that represented nearly 97 percent of capitalization on HOSE, HNX, and UPCoM that announced their first quarterly business results. Of these, FiinGroup reported that the after-tax profit of many enterprises decreased by nearly half, which was a total decrease of 42.6 percent.
At the end of the economic discussion of the Standing Committee of the National Assembly on the morning of May 9, Mr. Nguyen Chi Dung, Minister of Planning and Investment, emphasized that many large enterprises have had to sell off most of their assets at only 50 percent of the actual price, and the buyers were foreign enterprises. This proves that businesses are currently in extremely difficult circumstances.
On the other hand, the banking industry is rejoicing in its huge profits, in which net income from credit activities showed a sharp increase. Statistics from financial statements of the first quarter show that the total profit before tax of 27 joint stock commercial banks trading on the stock exchange reached over VND65 trillion in the first quarter.
In this, the consolidated pre-tax profit of the top 10 banks was nearly VND53,000 bln. While the total profit of 27 listed banks in the first quarter was about 4.4 percent lower than in the same period in 2022, which was about VND68,000 bln in the first quarter of 2022. Even after excluding the extraordinary income of tens of thousands of billion dongs from signing an exclusive bancassurance contract with insurance in 2022, the total profit from traditional business activities of listed banks in the first 3 months of this year was still higher than in the previous year.
Paradox in businesses
While businesses continue to show extreme losses and zero output, despite a four-month credit increase of 2.75 percent due to low capital absorption of the economy, banks are still thriving and showing a positive growth of net interest income. Undoubtedly bank profits come from businesses and individuals paying heavy interest on their loans. In the first quarter, Vietcombank (VCB) showed a net interest income of more than VND14,200 bln, up 18.6 percent over the same period in 2022, and Bank for Investment and Development of Vietnam (BIDV) reached nearly VND14,000 bln, up 8.6 percent.
Similarly, net interest income accounted for 75 percent of Vietnam Maritime Commercial Joint Stock Bank (MSB)'s total operating income, reaching over VND2,150 bln and up by 10 percent year on year. According to MSB bank, this result is based on credit portfolio control and is driven by a net profit margin of 4.39 percent.
Vietnam International Bank (VIB) also showed a net interest income increase of 22.4 percent to touch more than VND4,300 bln.
At the recent Annual General Meetings, banks are very confident that they will exceed their set business targets for 2023. The general director of a joint stock commercial bank affirmed that although in the short term, the macro-economic situation and business environment continue to face many challenges, the banks are still performing well. They will grow even stronger when the economy and some markets such as real estate and bonds recover strongly.
Unfortunately, this scenario is playing out at a time when the business results of enterprises are getting worse and worse within the country, mainly due to the burden of interest expenses. For instance, in the Thai Nguyen Iron and Steel Joint Stock Company, expenses incurred in the first 3 months of the year were mainly capitalized interest expenses.
Mr. Nguyen Duy Thuan, General Director of the Loc Troi Group, said that although net revenue increased, profits fell sharply.
The financial statements for the first quarter also show that the Loc Troi Group has a number of short-term loans arising at the end of last year and at the beginning of this year with interest rates up to 12.28 percent.
The leading enterprise in the production and export of Vinh Hoan pangasius recorded interest expenses of more than VND37 billion dong in the first 3 months of the year, an increase of nearly 95 percent.
Mr. Nguyen Hoai Nam, Deputy General Secretary of the Vietnam Association of Seafood Exporters and Producers (VASEP), said that in previous years US dollar loan interest was only from 2.4 per year, but now it is touching 4.9 per year.
At a conference on credit work and the implementation of Circular 02/2023 organized by the State Bank of Vietnam on April 25, Mr. Dao Minh Tu, Deputy Governor of the State Bank of Vietnam, pointed out that lending interest rates of many banks are still up to 13 to 14 percent per year. Some banks give average lending interest rates of up to 14.63 percent per year. The State Bank of Vietnam has also asked some banks to explain the high lending rates.
As banks are also business enterprises, they need to look at both profit and growth to ensure the interest of banks as well as shareholders. However, they need to support others in the business community by reducing profit, such as by reducing the interest rate. This will surely imbibe true comradeship among the business community and will help in the current troubled times.
Source: SGGP