Tra Su is not an ancient forest, but because of its simplicity and originality, it has a clear and pure beauty of a national special-use forest.
Every day, Tra Su welcomes thousands of domestic and international visitors who come to explore the melaleuca forest, home to millions of old Melaleuca trees and precious primitive flora and fauna species.
Tra Su Melaleuca forest's beauty has contributed significantly to its position as one of the top tourist destinations in Vietnam.
Tra Su Forest, an ecosystem with a lot of wild animals and trees, is an ideal place to relax for those who are in love with nature.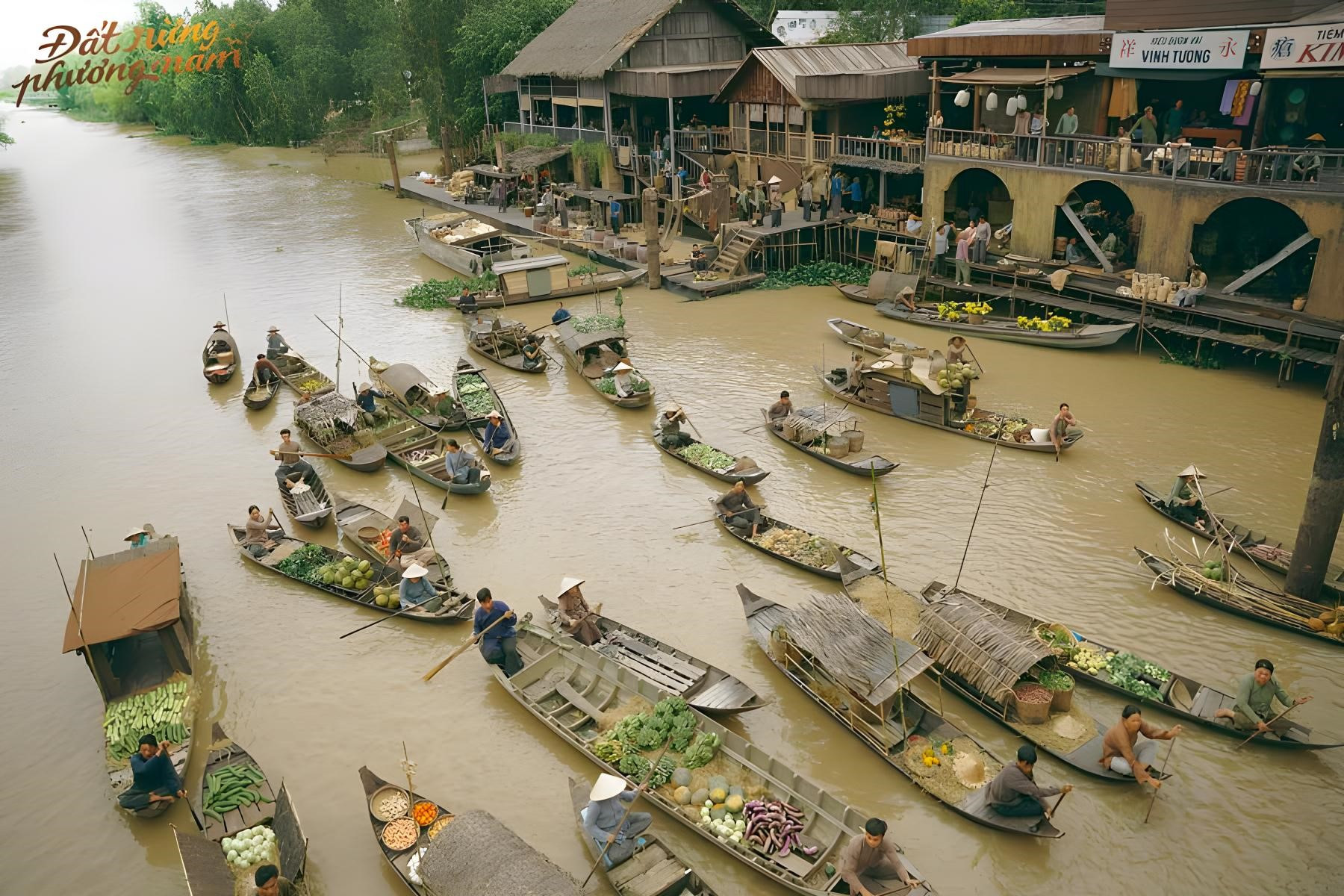 With an area of 850 ha with a very rich ecological ecosystem, Tra Su offers a marvelous beauty of immense wetland, emerald-green duckweed carpet and dense cajuput forest.
Visitors will be overwhelmed by the forest's magnificence while penetrating inside. Lines of cajuput trees along the waterway make the vista more alluring. Moreover, it is great to witness wide paddy fields dotted with Palmyra palm trees in proximity to the forest.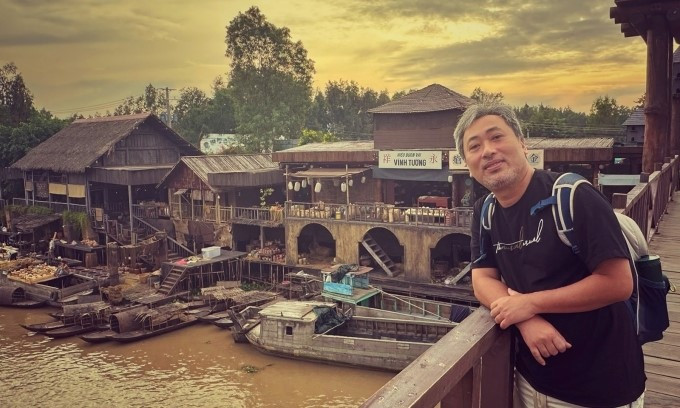 Tra Su forest has a significant effect on the water environment and climate regulation for the whole of the Seven Mountains (Bay Nui) region. It is the habitat of more than 70 species of birds and storks, of which two species named in the Vietnam Red Book are painted stork (Giang Sen) and oriental darter (Dieng Dieng).
Also, there are 22 species of reptiles, 11 species of mammals, 23 species of aquatic animals. Not only rich in animals, there are up to over 140 species of flora spreading through the forest.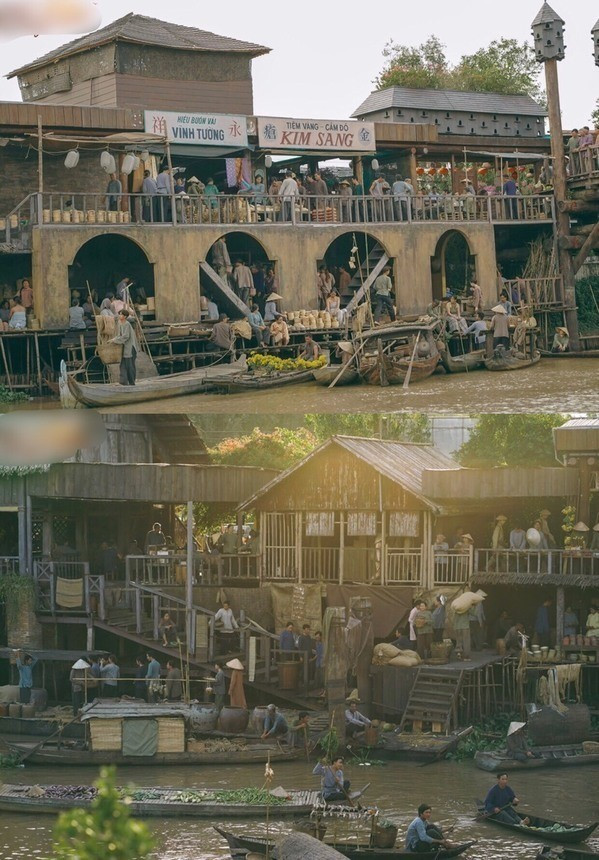 The best time to discover Tra Su cajuput forest is from September to November – when water covers the entire forest. This enables boats to ride around and make an incredible sight especially when the sunlight reaches down the water surface.
Tra Su's cinematic potential
For these factors, Tra Su has been chosen as a place in some movies. Many famous TikTokers and YouTubers have come here to shoot scenes of this legendary forest.
Most recently, in late 2022, the movie "Dat Rung Phuong Nam" (Southern Forest and Land) was shot here.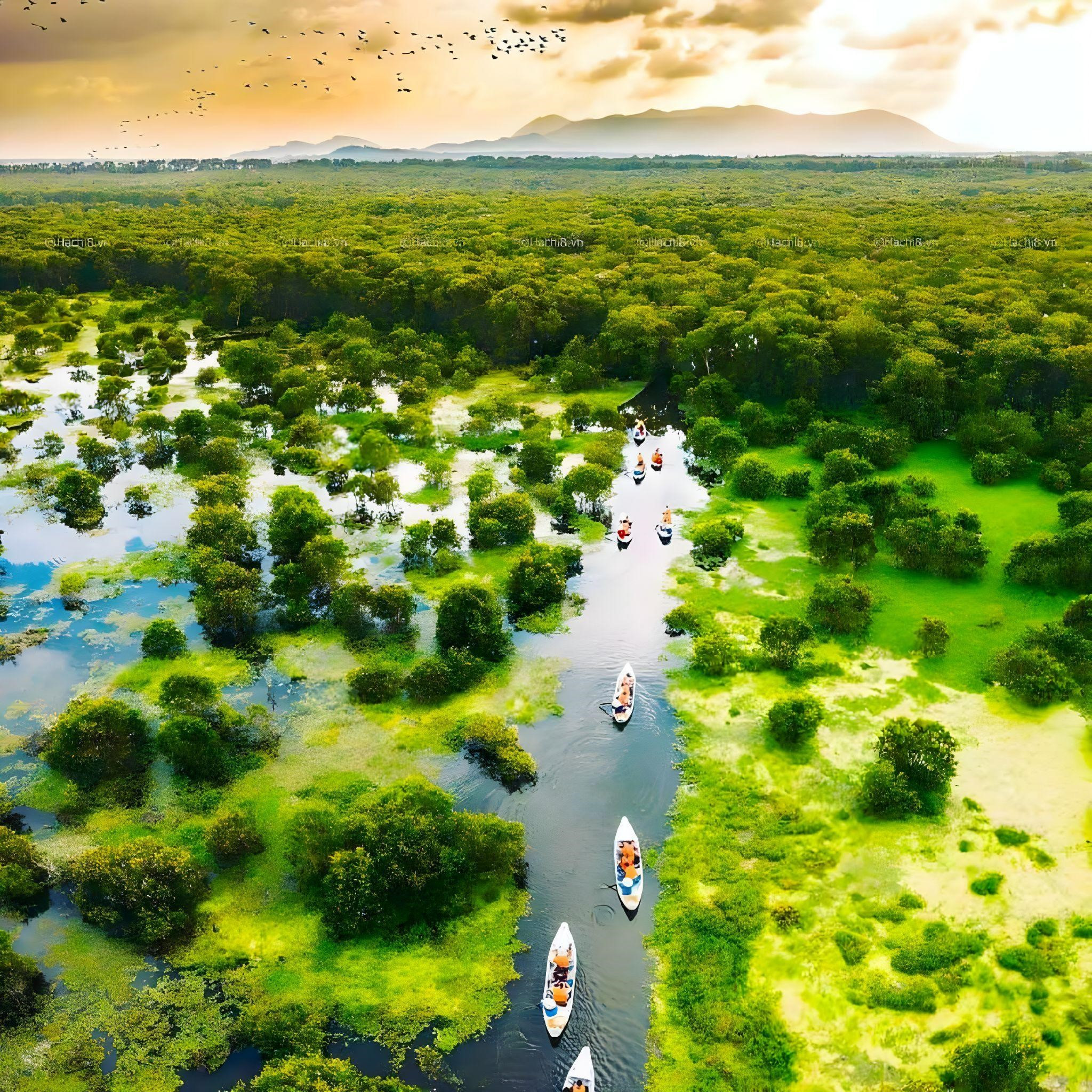 The movie was based on the Vietnamese classic novel of the same name written in 1957 by Doan Gioi. Set in post-1945 southern Vietnam, it tells the story of An – an expelled schoolboy – on a journey to look for his estranged father. On this journey, he met numerous characters from peasants, a snake-catcher, and a crocodile-hunter to theatre performers and a shaman.
"Dat Rung Phuong Nam" is one the best descriptions of pristine nature and generous people in southern Vietnam in the mid-20th century.
This is the next big project to be harnessed by famous director Nguyen Quang Dung, who is known for "Blood Moon Party", "Go-Go Sisters" and others.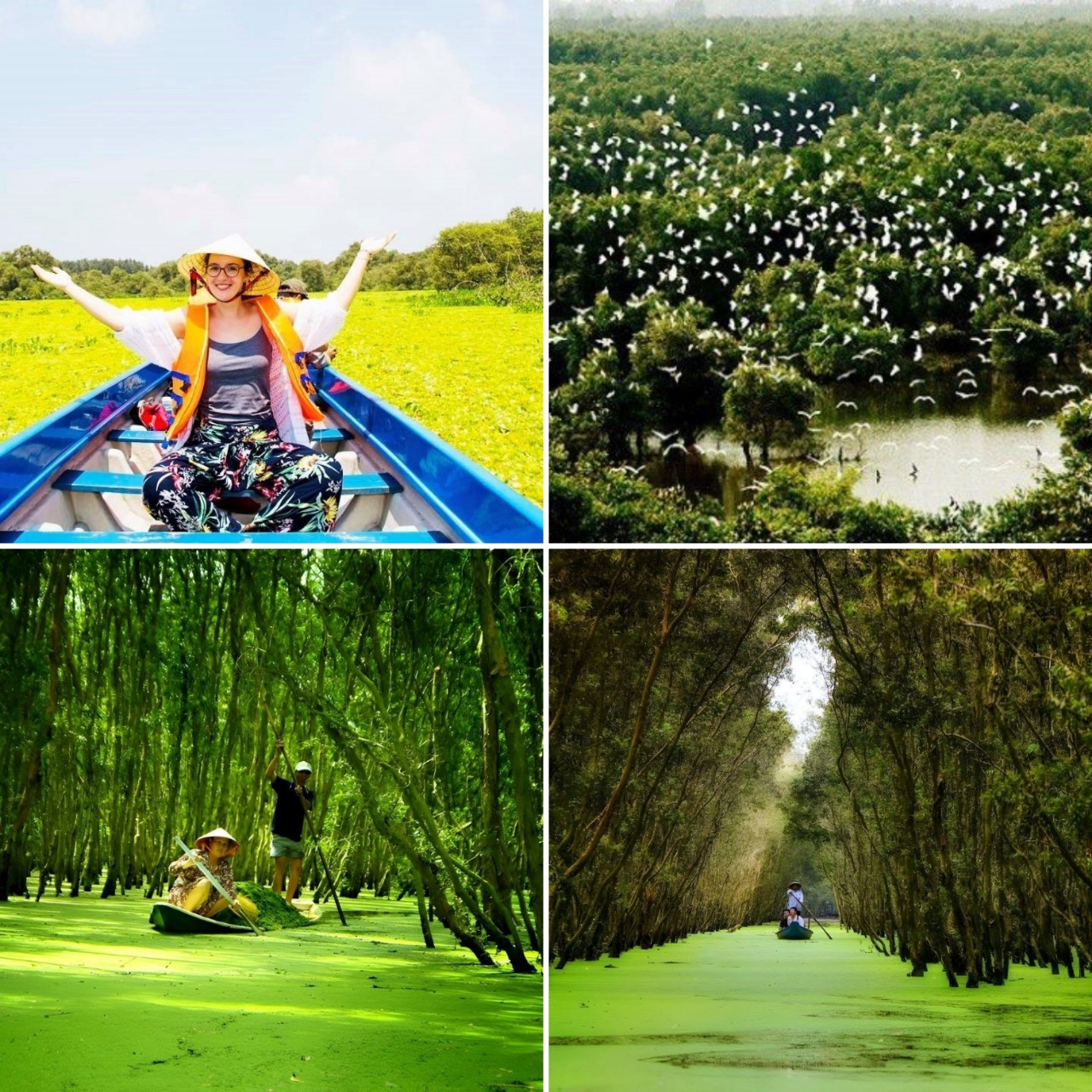 Director Nguyen Quang Dung said that in his movie, the beauty of Tra Su will be explored to the maximum.
It is expected that the movie will be released later this year.
Tra Su studio, costumes and props of the movie "Southern Land and Forest" are carefully preserved by the Board of Directors of Tra Su Forest Ecotourism Area to serve tourists in the near future.
With its unique beauty, it is hoped that Tra Su will host many more domestic and international film crews in the future.
Ha Nhien