Beauty contests heat up in first days of the Year of the Cat
Pham Kim Dung, a representative of the company that founded Hoa hau Quoc gia Vietnam (Miss National Vietnam) beauty pageant, said beauty queens need to make every effort to prove their talent as so many contests now exist.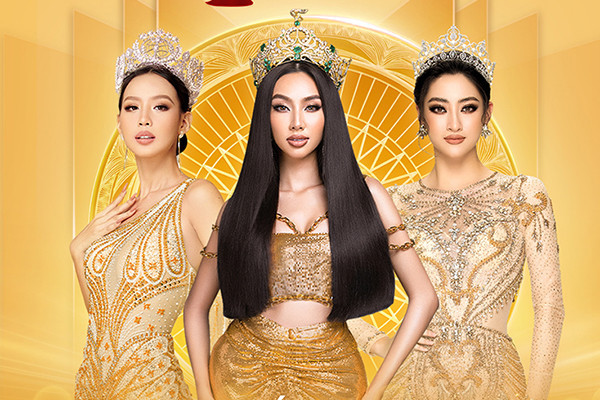 Miss National Vietnam, the first beauty contest to take place this year, will seek representatives of 63 cities and provinces with the preliminary round expected to last from January to August. The final round will take place in November and December.
The contest aims to inspire and awaken national pride in the hearts of young people. Contestants will show their beauty and talent through certain themes, including a performance of typical costumes of 54 ethnic groups.
Representing the founding company, Dung said the contest is an opportunity for candidates to try their hand at the beauty industry.
Previously, beauty queens caught attention from people throughout the country. But now, as there are many beauty pageants, the recognition is not as widespread.

Dung said beauty queens need to make greater efforts to show their abilities.
Miss World Vietnam will be the opening contest for 2023 with the preliminary round expected to take place from February to April, and the final round in June and July.
The present Miss World Vietnam Huynh Nguyen Mai Phuong said the pageant is an important milestone that changed her life and helped her understand herself.
"I always get up before 8am every day to have more time to practice by myself. There is no reason for me to give myself a moment of negligence when my fans, family and team are always by my side, loving and supporting me," Phuong said.
Meanwhile, Miss Grand Vietnam will come back with the preliminary round on July 15, the semi-final and final rounds from July 21 to August 26. Contestants will compete in swimsuit, traditional costume performances, and participate in associated activities.
Vietnam holds the right to host Miss Grand International 2023 in October.
By the end of 2022, 30 beauty pageants were organized at the national level in Vietnam. There is no limitation on the number of beauty contests one company can organize.
Huy Minh