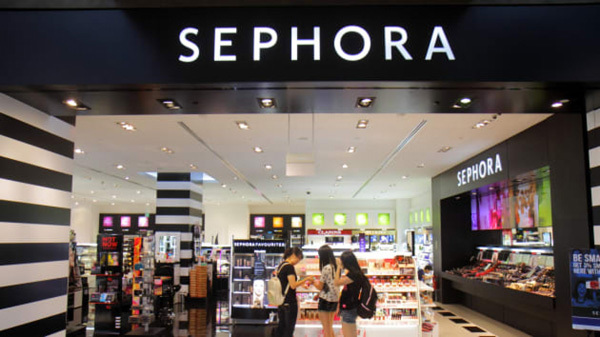 Illustrative image. – File photo
The opening of the latest platform allows Vietnamese consumers to directly purchase products from the retail giant and enjoy the policy of cross-border shipping to the nation.
According to a report from Statista, a German firm specializing in markets and consumer data, the revenue of Vietnamese personal care and beauty products in the local market last year stood at an estimated US$2.3 billion and is expected to achieve an annual growth rate of 5.9% until 2025, with the market size reaching US$2.45 billion this year.
The report notes that Vietnam is one of the countries recording the fastest growing middle-class population in Southeast Asia, adding that as local people's income improves, the demand for consumer goods, especially cosmetics and personal care items, will consistently increase.
Although turnover of beauty and personal care products in the Vietnamese market fell slightly in 2020 due to the negative impact of the COVID-19 pandemic, the revenue is anticipated to grow once again as consumers start to regain their confidence in spending, the report outlines.
According to a survey conducted by Statista in 2020, approximately 30% of Vietnamese women wear makeup daily, with lipstick being the most popular item, followed by other skincare products such as cleansers, sunscreens, and masks.
Vietnamese women spend between VND300,000 and VND500,000 on makeup items and some VND300,000 on skin care products annually.
Through e-commerce platforms, cosmetics businesses have been expanding rapidly in recent years. Most notably, the e-commerce transaction value of personal care products in urban areas in Vietnam doubled in 2020 compared to 2018, with more people shopping online for these items.
At present, Sephora has yet to unveil any information about plans to open a physical beauty store in the country.
Source: VOV

A beauty centre ran by the famous Korean brand ID is poised to open a new premise in Hanoi in the area close to Hoan Kiem lake during the second quarter of the year, according to the Economic Times of AJU.

With revenue of $2.35 billion in 2018 and an annual growth rate of 25-30 percent per annum, the Vietnamese market is highly attractive to foreign brands.