Big bosses lose billions of dollars
Several businessmen have built a fortune over the last decade, but their ambition of obtaining growth at lightening speed has caused their assets to drop dramatically.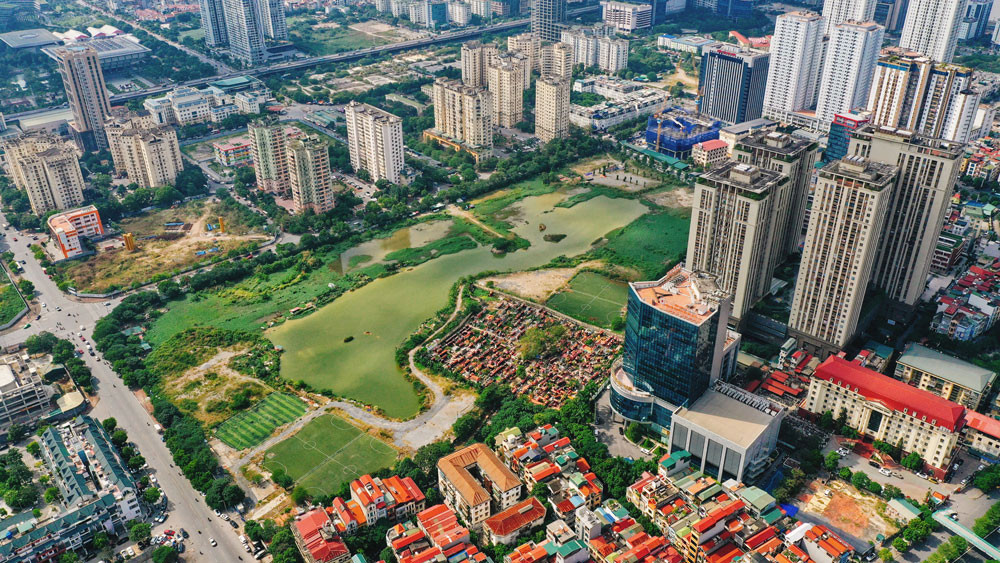 The stock market on November 30 had a rarely seen record: more than 54 percent of shares of a real estate firm in the north were transacted through a order-matching transaction at HCM City Stock Exchange within one trading session.
Hai Phat Invest (HPX), owned by President Do Quy Hai, saw more than 165 million shares transferred, a new record in the amount of shares traded in the stock market.
Within one trading session, most of the capital of a real estate developer of projects in Hanoi, Quang Ninh, Hoa Binh and Bac Giang changed hands. A report showed that as of the end of 2021, Hai had 121.8 million HPX, or 40 percent of capital, while Dragon Capital had tens of millions of HPX.
The ownership ratios of the two largest shareholders may change because many securities companies have recently announced the forced sale of millions of shares. On November 30, foreign investors sold 36.2 million HPX.
Prior to that, the stock market saw trading sessions with a record transaction volume in some shares. On November 22 and 28, hundreds of millions of shares of Novaland (NVL) owned by Bui Thanh Nhon were transferred through order matching, worth VND5 trillion.
In early January, investors also saw something unprecedented: more than 40 percent out of total 710 FLC shares in circulation changed hands after two sessions on January 10-11.
Records were made following information that President Trinh Van Quyet registered to sell 175 million FLC shares.
On peak days, the stock asset value of Hai's family reached VND5-6 trillion. However, HPX assets may have decreased sharply because prices of shares fell nearly 80 percent and the number of shares held by Hai also fell because of the forced sale.
Bui Thanh Nhon on November 18 was absent from the list of dollar billionaires because NVL share prices had fallen recently.
In March, Nhon was recognized by Forbes as having assets of $2.9 billion. NVL shares have decreased by 77 percent in value over the last 17 sessions, since November 28.
Prior to that, Nhon had transferred all NVL shares to the family-run enterprise –Nova Group. Recently, Nova Group announced its plan to sell 150 million NVL shares and a restructuring of the entire Novaland.
On November 29, the market saw Phat Dat Real Estate share prices increase to the ceiling level for the first time after 17 decreasing sessions.
Manh Ha