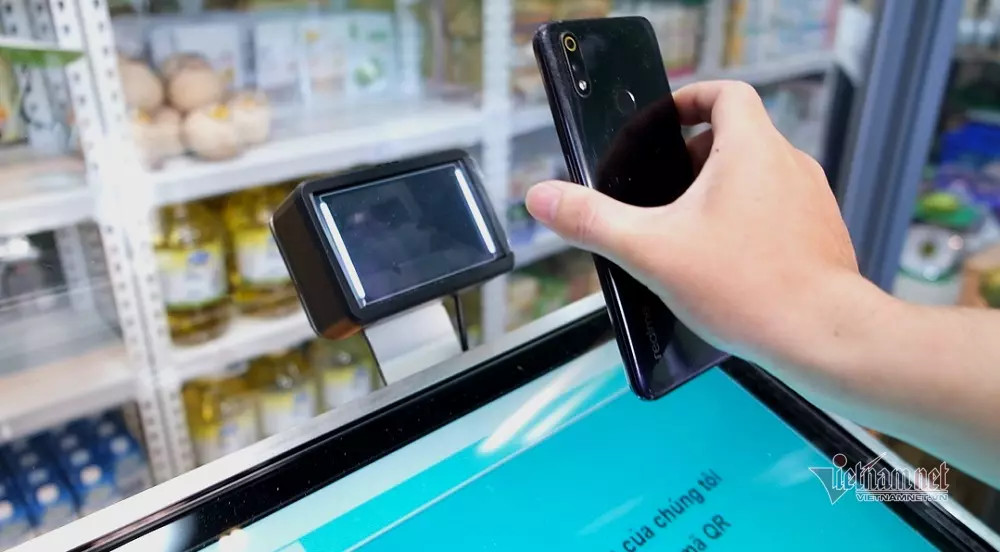 With such an application, about 1 billion people can have an opportunity to access bank capital.
Solution for millions of 'financially invisible people'
Nguyen Trang, who has an an online business in Hanoi, needs capital to invest in securities, but she cannot borrow money from banks as she cannot prove her income.
Ritz Tahamata, a driver in Indonesia, needs 10 million IDR (VND16 million) to buy a car to work as a Grab driver, but he doesn't have assets to use as collateral for loans.
Kalpit Agate, a farmer in India, needs 70,000 INR (VND21 million), to prepare for a new crop, but he doesn't have a credit history.
They are among the 90 percent of of total population in four countries, including the Philippines, Vietnam, India and Indonesia, who cannot access bank loans because they cannot prove their solvency. They are hired workers and freelancers, and are described as "financially invisible".
In such a situation, big data companies can persuade banks to entrust such people and provide loans to them, because the companies can analyze their data. The data includes daily consumption behavior, phone usage behavior and shopping behavior.
The data gives a "picture of the trustworthiness" of every person and a mark. With this method, 1 billion people can receive marks, or a credit rating, and have opportunities to access banks' micro capital.
"We help the banking system appraise 25-30 million loans a year. The value of each loan is $800 on average. The refusal rate is just 20 percent, and most of the cases have a bad credit history," said Nguyen An Nguyen, CEO of Trusting Social.
Digital banking
The rating is based on the power of Big Data and AI. One bank officer working with a high capacity can only handle 50 dossiers a day, but AI can read citizen's behavior with a calculation capability 20 million times faster than humans. And unlike humans, AI is unbiased when considering credit applications.
The Masan Group has completed an investment agreement worth $65 million to buy 25 percent of shares of Trusting Social, a subsidiary in Vietnam of Trust IQ Pte based in Singapore. The deal shows its ambition to access clients in rural areas, where there are fewer financial services available and people cannot meet the requirements for bank loans.
With a plan to access 1 million clients who don't have bank accounts, Nguyen Dang Quang, President of Masan Group, said in 2022 the business will deploy digital banking kiosks, allowing consumers to top up, withdraw money and access financial products such as credit cards and insurance.
Offline sale points will act as service points and online information portals, ensuring connections between people and ordered services. A bank will also participate.
Vietnam Banking Association's Secretary General Nguyen Quoc Hung said that commercial banks are promoting the development of retail banking services (deposits, accounts, loans and credit cards) on digital platforms. There are multi-utility distribution channels, such as mobile banking, internet banking and QR Code that help clients easily access and use services anytime and anywhere.
A report found that non-cash payment activities achieved high growth through the Internet in 2021, up by 48.8 percent in quantity and 32.6 percent in transaction value. The number of people using payment methods via mobile phones rose by 76.2 percent and QR Codes by 87.5 percent.
A McKinsey survey on personal financial services in 2015-2021 of 20,000 people in 15 countries in Asia Pacific found that in 2021, 82 percent of individual clients in Vietnam used digital banking, an increase of 41 percentage points, and 75 percent of clients used both digital banking and physical branches.
Le Hong Viet, CEO of FPT Smart, said commercial banks are competing with each other in technological solutions to create business advantages. AI is present throughout all banking operations, including client exchanges and credit activities that help officers perform more effectively.
Deputy Director of the Payment Department under the State Bank of Vietnam (SBV) Le Anh Dung noted that consumer behavior is changing and this has forced banks to change.
It's expected that non-cash payment value in Vietnam will be 25 times higher than GDP by 2025. State management agencies estimate that non-cash payments in e-commerce will reach 50 percent, and 80 percent of people aged 15 and higher will have bank accounts.
Tran Chung