Big players compete for $5 billion 'fast-delivery' market
Freight-forwarding companies have been expanding their networks to shorten delivery time amid stiff competition.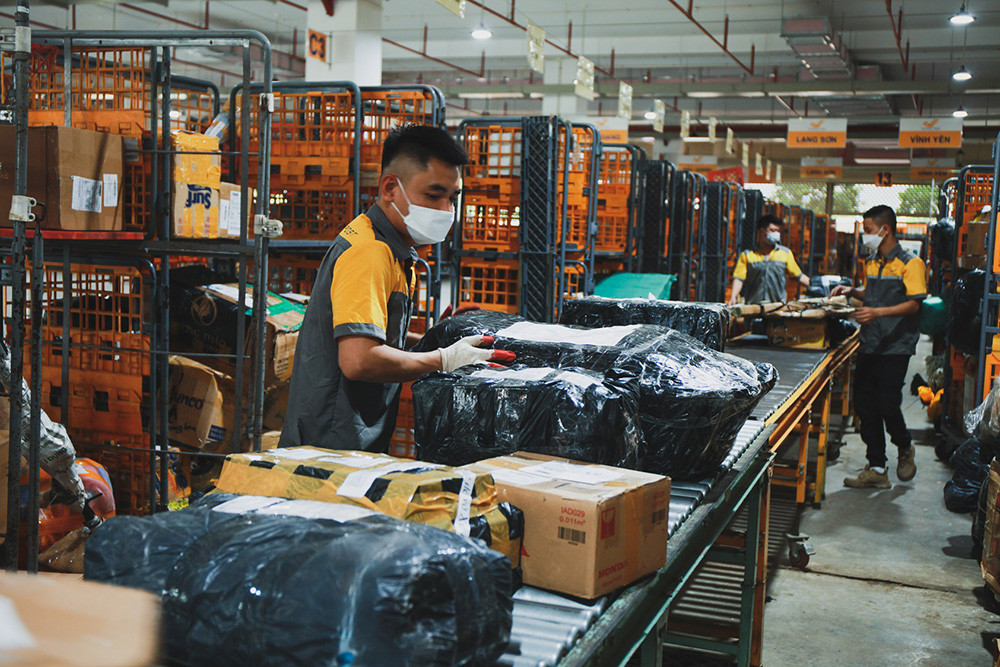 Nguyen Thu Hao, accountant for a construction company in Hanoi, wanted to send documents to the branch in HCM City. After a call, staff of a delivery company turned up to get the documents, which reached the HCM City branch the same day. Hao often uses fast delivery services to send food and fruit to her friends and partners in HCM City.
The competition in the fast delivery market is fierce as service providers are racing to shorten delivery time and reduce charges. A service provider said that clients can receive parcels within 30 minutes. Another company charges VND15,500 per bill, which is much lower than average.
At present, Vietnam Post, Viettel Post, Nhat Tin, Kerry Express, Nasco, Ninja Van, GHN, Best Express, Swift 247, GHTK, and J&T Express are big names in the fast delivery market.
Some of them cooperate with partners to deliver goods more quickly. EMS Vietnam, for example, joined Grab to provide super-fast service. Best Express cooperates with Swift 247, and Lazada Logistics with Selex Motors to offer 100 electric motorbikes by the end of 2023.
Nguyen Ngoc Dung from Vecom (Vietnam E-commerce Association) said that sellers and buyers don't meet face to face to make transactions so effective delivery is the decisive factor that creates customer confidence.
A report from Allied Market Research found that Vietnamese consumers are most frequent shoppers in Southeast Asia. E-commerce has developed because of the young population, high internet users and high percentage of smartphone users.
The number of online shoppers accounts for 55 percent of the population and the average spending is expected to reach $600 by 2025.
Vietnam's fast delivery service market was valued at $0.71 billion by 2021, and is expected to reach $4.88 billion by 2030.
Duy Vu