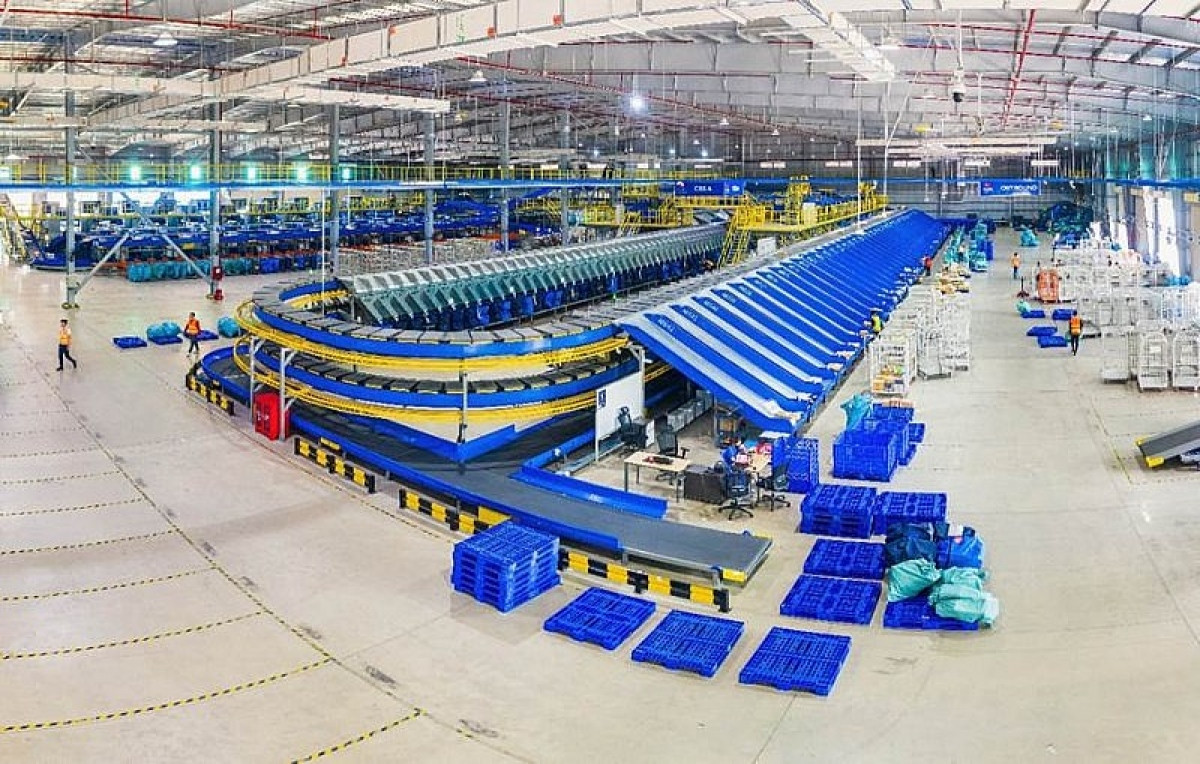 In terms of e-commerce, the logistics system plays the role of the end-to-end connection of the entire supply chain system, whilst an effective logistics system represents the "key" to increase customer's shopping experience.
However, in a recently published e-commerce report it was pointed out that current logistics costs in e-commerce remain still quite high.
Accordingly, logistical costs for retail businesses account for a large proportion of the cost, ranging from 10% to 20%.
In relation to logistical costs, transportation costs have the highest contribution rate, hovering between 60% and 80%, in addition to other costs such as loading and unloading, storage, and order division.
For logistics costs, transportation costs have the highest contribution rate, ranging from 60% to 80%, along with other costs such as loading and unloading, storage, and order division.
Furthermore, the nation's e-commerce market is in the process of growing rapidly, with the number of daily transactions of e-commerce sites reaching tens of thousands of orders, requiring an increased logistics system for the industry as a whole.
Realising the great potential of the market, many businesses have actively invested in opening modern transit centres in accordance with e-commerce standards.
As part of this race, foreign brands such as BEST Express, J&T Express, Lazada, and Shopee are dominating.
These businesses tend to increase their investment in logistics by applying advanced technologies such as machine learning, artificial intelligence (AI), Internet of Things (IoT), and blockchain as a means of optimising logistics operations.
These technologies are then duly applied with a focus on improving accuracy, reducing the time and cost of the transportation, warehouse management, and distribution processes, thereby improving operational cost efficiency while simultaneously ensuring service quality remains high.
Furthermore, firms are also expanding their search for reliable logistics partners, investing in infrastructure and high-quality human resources in order to ensure smooth and efficient logistics operations.
For example, BEST Express currently has 42 large and small automatic sorting centres nationwide which greatly helps to shorten intercity transportation time.
In which, two classification points in Cu Chi in Ho Chi Minh City and Tu Son in Bac Ninh province have the second largest scale of BEST Inc. throughout all of Southeast Asia.
The total area of warehouse that BEST Express is exploiting has therefore increased to more than 100 hectares.
"The construction of 42 centers across the country helps the company significantly shorten the time of handling and transshipment of goods. The enhanced sorting capacity helps us to deliver goods to customers faster and more complete, especially during peak shopping periods," a representative of BEST Express said.
According to Vu Duc Thinh, logistics director of Lazada Vietnam, this new sorting centre is not only a breakthrough as part of the development process of Lazada Logistics, but also marks an important step forward in terms of the country's commercial logistics industry in general.
"With the new sorting center, we aim to bring our customers the best online shopping experience and convenience, with the fastest and most reliable delivery. We believe that with these efforts, Lazada Logistics will actively contribute to building a sustainable e-commerce logistics ecosystem, setting new standards and further promoting the overall development of the industry," Thinh shared.
In addition to Lazada, Shopee has also invested in three centres in Vietnam. According to a representative of Shopee, these facilities are located in strategic locations to ensure 24-hour circulation of goods.
Moreover, they also invest in modern technology at centres to classify each type of goods, such as cooling warehouses and high-value goods storage.
Source: VOV