Biggest spring blood donation event to kick off on February 6
The Xuan hong (red spring) festival – the biggest annual blood donation campaign of the season – will begin on February 6, expecting 6,000 units of the vitality liquid.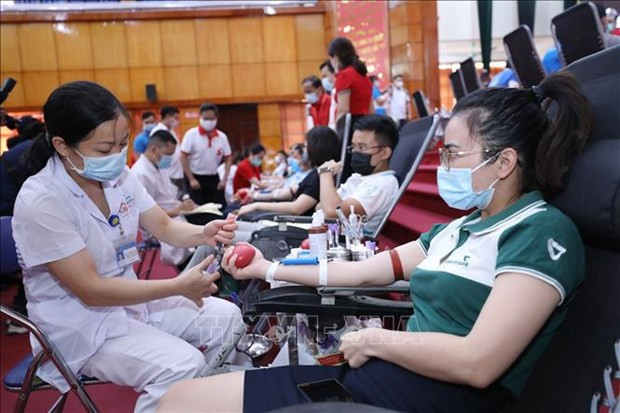 According to the organiser – the National Institute of Hematology and Blood Transfusion (NIHBT), at the one-week event, donors can visit one of the seven venues in Hanoi - including the institute, agricultural general hospital, and the People's Committee headquarters of Trau Quy town.
A total of 100,615 blood units were collected after the past 15 editions of the campaign.
The NIHBT said between December 2022 and January this year – the time around the Lunar New Year Festival – the biggest and longest traditional event in Vietnam, it received 57,000 units, sustaining a reserve of 12,000 units for the holiday period, much higher than the levels posted in previous years./. VNA