Billionaire Changpeng Zhao of Binance commits to comply with Vietnamese laws
Changpeng Zhao, the 19th richest billionaire in the world, arrived in Hanoi on June 3. The billionaire, 45, is a Chinese-born Canadian. His total assets are $17.4 billion, mostly in cryptocurrencies.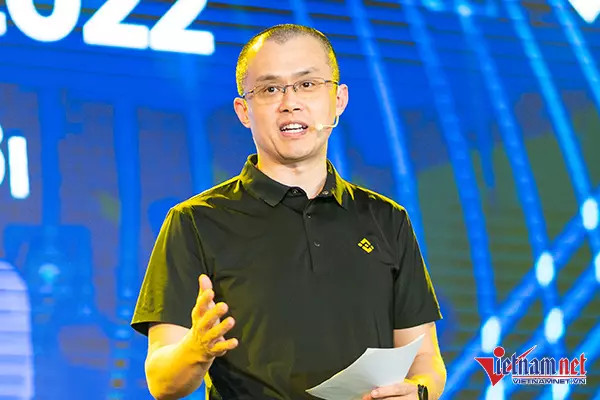 He said that Blockchain is a new technology for digital economy, and that countries' use of the technology will have a big impact on the future of local economies and the world in general.
He said he believes that clear regulations are necessary for Blockchain to be applied in every corner of life, not just cryptocurrencies, DeFi and NFT.
The fact that Binance has been licensed to operate in France, Italia, Abu Dhabi (UAE), Bahrain and Dubai is evidence that the company always comply with local laws.
The billionaire said the cryptocurrency trading floor will always observe Vietnamese laws.
He affirmed that users in Vietnam in particular and all over the world believe that Binance's platform is one of the safest and most reliable in the world.
In order to realize this commitment, Binance and the Vietnam Blockchain Association have announced cooperation in research exchange, application of Blockchain technology, and human resource training in Vietnam.
Phan Duc Trung, Deputy Chair of the Vietnam Blockchain Association, said the commitment by Binance to observe Vietnamese laws creates an important premise for the promotion of Blockchain technology, which contributes to the digital transformation process.
Trung said the association not only helps connect the domestic blockchain community, but also acts as the bridge to bring Vietnamese products to the world as well as attract international resources to Vietnam.
To be sure that Blockchain technology can develop sustainably, the association will work with Binance on research and development of Blockchain in many fields, from decentralized finance to emerging trends and new technologies such as NFT, Web 3 and Metaverse. Through networking programs, the association will also promote personnel training and attract international investment to Vietnam.
According to the association, the billionaire came to Vietnam to meet leaders of ministries, branches and the Vietnamese technology community. He attended the Vietnam NFT Summit held on June 4 in Hanoi.
Trong Dat