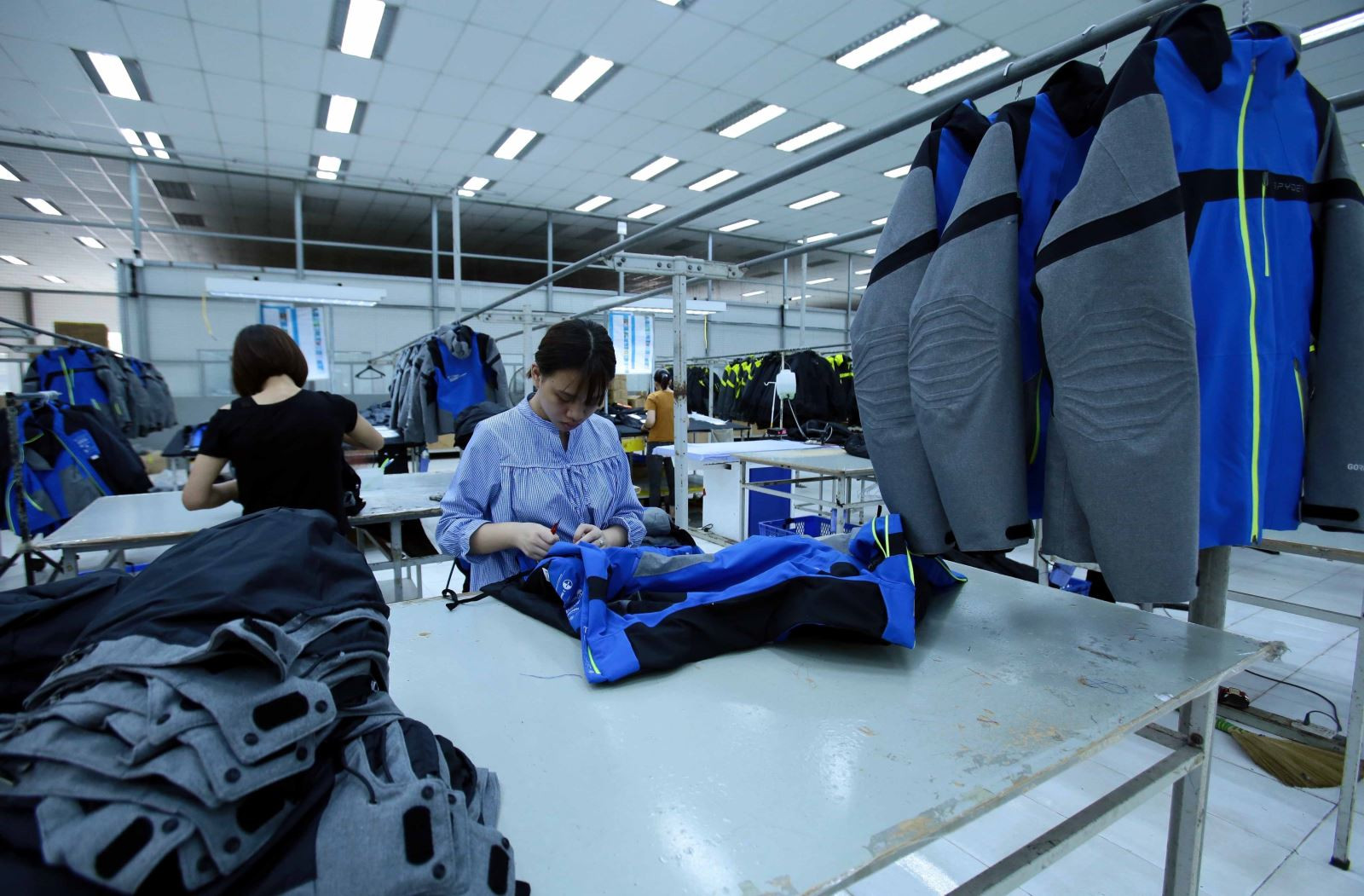 Shoe manufacturer PouYuen, which makes sneakers for global brands like Nike and Adidas, is reportedly set to cut nearly 6,000 jobs in HCMC.
Working amidst worries
According to a leader of PouYuen Vietnam Group, the Taiwan-invested footwear material manufacturer will lay off 5,744 employees with indefinite contracts, or 10% of the workforce, in the next two months. The firm has planned to meet with workers who are laid off in late May or early June to announce its support policy and the date of salary payment and receiving social insurance books, among other information.
The news left thousands of workers at its factory in Binh Tan District, HCMC, on edge. Though the company has a severance pay scheme, the workers were worried about being unable to find a new job amidst the current economic slowdown.
The mass layoffs resulted from a sharp drop in new orders. In February, around 2,500 workers were let go for the same reason. Though they received severance pay, the money was quickly spent, yet many still struggled to find a job.
Workers at other footwear companies or labor-intensive sectors such as wood and apparel are no exception, making life more difficult for laborers amidst escalating inflation.
Bracing for the economic downturn
As the flagging demand persists, businesses, especially in sectors where Vietnam holds competitive advantages, are looking forward to foreign trade recovery so that they could halt work-hour reductions and layoffs. However, recent developments showed that any hope for improving business conditions by midyear has faded due to weak demand in main markets such as the U.S. and Europe, and consumers tightened their spending.
This caused manufacturers to fret over macroeconomic instability in the global economy, leaving them struggling to maintain their workforce amidst falling new orders.
The S&P Global Vietnam Manufacturing Purchasing Managers' Index continued to slide in April as demand remained subdued, with output and new orders decreasing for the second month running and firms scaling back employment and purchasing activity.
Andrew Harker, economics director at S&P Global Market Intelligence, said the Vietnamese manufacturing sector appears to be going through a soft patch at present, with firms finding that securing new business is a challenging task. Manufacturers have started lowering their prices to try and stimulate demand, with reduced cost pressures providing some room for maneuver. In fact, input prices increased at the softest pace in almost three years. However, they continued to cut jobs due to the decrease in work, which was the most severe in a year-and-a-half.
Declines in new orders enabled firms to further reduce their backlogs of work for the fourth consecutive month. Meanwhile, stocks of finished goods increased to a two-year high. Manufacturers continued to lower their staffing levels through the non-replacement of leavers and job cuts in response to lower workloads. The rate of contraction was the sharpest for a year-and-a-half, according to S&P Global.
At a press conference on the HCMC Economic Forum 2023, Nguyen Ngoc Hoa, chairman of the HCMC Union of Business Associations (HUBA), said the economic outlook was changing swiftly, while businesses had trouble selling their products domestically and internationally due to ebbing demand.
"Nearly half of the businesses in HCMC were grappling with difficulties, which forced them to reduce production, employment, and employee working hours," he said.
Life has been more difficult for those who lost their jobs in the current period, as many struggled to earn their daily bread. The impact of the Covid-19 pandemic has left them in a difficult situation, further exacerbated by inflation. Essential goods have become more expensive due to rising fuel and input costs, while workers have seen little to no increase in their wages over the past two years due to reduced working hours. And now they are at risk of being unemployed due to a plunge in new orders.
Data from the General Statistics Office showed that around 294,000 workers were furloughed in the year's first quarter, compared to 118,000 people losing their jobs in the fourth quarter of 2022. In other words, the number of unemployed people surged by 149,000 during the first three months of 2023.
According to the Ministry of Labor, Invalids and Social Affairs, the labor market may continue to face challenges in the second quarter, with around 38,100 workers in the garment industry, 38,000 in furniture, and 37,800 in publishing being let go.
The Vietnam General Confederation of Labor attributed the recent mass layoffs to a lack of new orders among businesses, noting that high-skilled workers were more likely to be retained.
Analysts have predicted that the global economy may hit its trough in late 2023 or early 2024. And as Vietnam participates in the global value chain, its labor market will be affected by global economic movements.
Source: Saigon Times