Bubble tea withdraws from 'war' of prime retail premises, reduces store size
There are no longer bubble-tea streets in Vietnam's big cities. Many big brands have reduced the size of their stores or even closed stores. However, the potential of this market is still huge.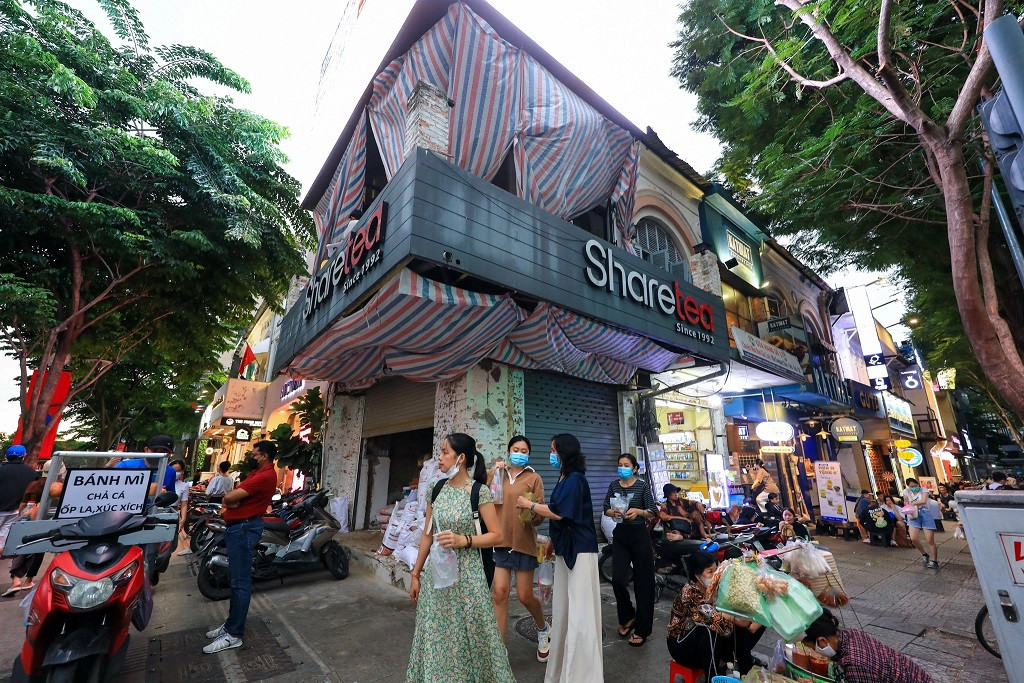 After more than five years in business, the owner of Sharetea brand in Vietnam has closed the shop on Nguyen Hue pedestrian street in HCM City. Entering the country at the time the wave of Taiwanese bubble tea boomed, this brand used to have many large stores at prime premises on Ton That Thiep Street, Phu Dong intersection, and Nguyen Dinh Chieu Street in HCM City.
Not only Sharetea, many other bubble tea brands such as Heekcaa, Royal Tea, Too Cha and Mr Wish have closed their stores in the "golden land" area in Vietnam's largest city.
No more "milk tea street"
Nguyen Hue pedestrian street and the streets around Huynh Thuc Khang, Ngo Duc Ke and Ho Tung Mau were once known as the "bubble tea streets" with the presence of more than 20 brands. Many bubble tea brands chose Phu Dong intersection to open their flagship stores such as Sharetea, The Alley, Royal Tea, Mr Wish and Toco Toco.
These are no longer present in these two areas.
At Nguyen Hue pedestrian street, new brands such as Maycha and Xing Fu Tang open small shops with small space, have very few seats, or only sell take-away products. The Phu Dong intersection is completely absent of bubble tea brands. Bubble tea shops are now replaced by coffee brands like Catinat, Amazon, PhinDeli.
According to Mr. Hoang Tung, the owner of many F&B brands in Ho Chi Minh City, the fact that bubble tea brands are gradually withdrawing from the "war" for prime retail premises does not mean that the market for the product is declining. F&B brands compete for a prime location, particularly to build their brand image.
Mr. Nguyen Hoai Phuong, CEO of Gong Cha Vietnam, said a change of location can have many different reasons, such as new business strategy and land lease expiration.
Gong Cha Vietnam still maintains business premises on Phan Xich Long Street, Saigon Center, and Ho Tung Mau Street.
Mr. Son Le, director of the southern region of Vuong Ha Group, which owns Sharetea Vietnam and Tach brands, said the firm is about to stop selling bubble tea because of the end of the franchise contract with the parent company in Taiwan. Although Sharetea's business is still good, Vuong Ha Group has decided to focus on developing a new brand.
Waiting for new push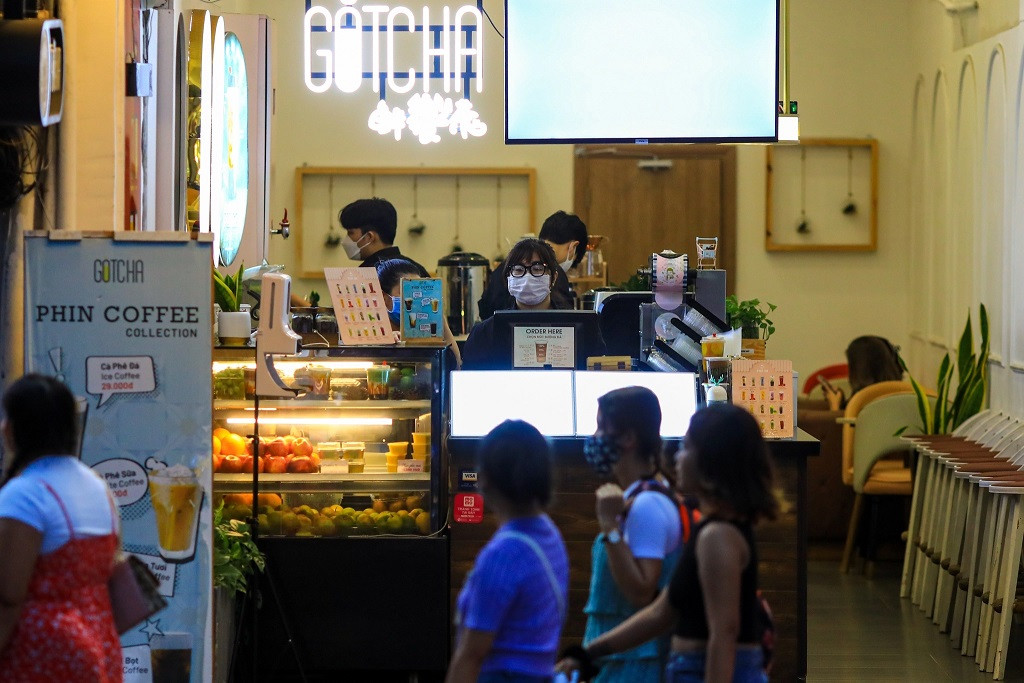 According to a report by Momentum Works and qlub, Southeast Asian consumers spend about $3.66 billion per year on bubble tea. Notably, Vietnam ranked third with estimated revenue of $362 million.
Assessing the current bubble tea market, Mr. Nguyen Hoai Phuong said: "I can only say that over time, bubble tea has clearly been a trending product."
Mr. Hoang Tung said: "Bubble tea is still the fastest growing market in the beverage segment from a global perspective. In the past 10 years, there have been few products that have had such strong growth as bubble tea and that has been the launching pad for many bubble tea brands to spread to many countries."
He confirmed that in Vietnam, bubble tea fever exploded but has shown signs of slowing down in the past two years. However, the slowdown of the bubble tea craze nearly coincided with the Covid-19 pandemic, which was also a time when the F&B industry faced many difficulties. Bubble tea has passed the craze era but it has become a part of Vietnamese people's drinking habits. So the potential of the market is still huge.
According to Mr. Hoang Tung, the biggest challenge of the bubble tea industry is to renew itself. Ten years ago bubble tea experienced brief spurts of popularity, then subsided and developed quietly. In 2018, bubble tea exploded with nicer packaging, more convenient delivery, and shops built in places where young people gather.
The bubble tea market has been renewed again with high-end brands such as The Alley and Gong Cha along with franchising that has made bubble tea very popular. The popularity is "reheated" with products such as cream cheese bubble tea, black sugar bubble tea...
Mr. Son Le said the bubble tea craze is temporarily settling down but will "blow up" in the future when a product capable of creating a new trend appears.
In addition, he said that it was inevitable that bubble tea brands would gradually reduce store size.
"In Taiwan or Singapore, bubble tea shops open kiosks and small shops everywhere from shopping malls to subway stations. Small shops help save operating costs, and reduce the cost of drinks. This makes it easy for customers to access bubble tea and treat it as a universal drink that anyone can drink every day."
"In the future, bubble tea will focus on the health of consumers. The drinks will be less sweet," Mr. Son Le said.
Le Ha