Buddhist pagoda inaugurated in Co To Island

Truc Lam Co To, the first Buddhist Pagoda in Co To Island, was inaugurated last Thursday to enrich the spiritual and cultural life of the islanders.
Ngoa Van pagoda – The heart of Truc Lam Yen Tu Zen sect
Excavation to be conducted at historic pagoda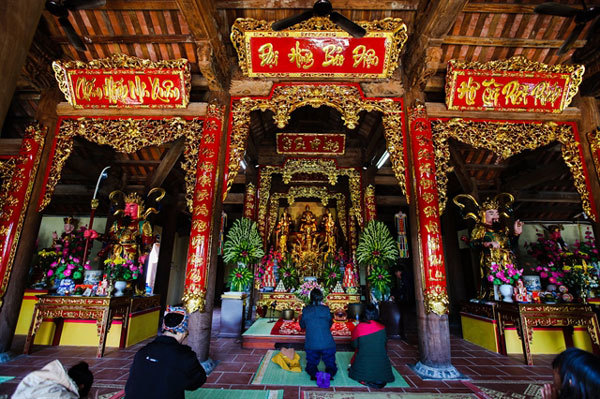 Tam Bao, a place where Buddha is worshipped. VNS Photos Thuy Tinh

The Buddhist Sangha of the northern province of Quang Ninh in collaboration with the Co To District People's Committee started construction last year.
The pagoda includes Tam Bao, a 270sq.m place where Buddha can be worshipped and a pavilion to worship the Mother Goddesses.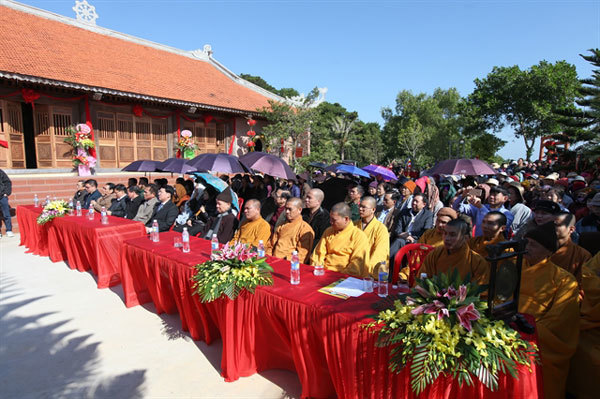 Representatives of the Buddhist Sangha of the northern province of Quang Ninh and the Co To District People's Committee attended the inauguration ceremony.

"Co To Island has a strategic position in the north-western sea territory of the country, it plays an important role in national defence," said Nguyen Viet Hung, vice chairman of the Co To District People's Committee.
"Building the pagoda is like building a cultural landmark, affirms sovereignty and helps strengthen the stability in religious security in the region."
"On the other hand, with beautiful pristine beaches, Co To is one among the attractive destinations of Quang Ninh Province. The Government is focused on developing tourism in Co To and helping in the growth of local economy," said Hung.
"Located next to President Ho Chi Minh Monument and Temple, the pagoda will be a must-visit place for tourists in Co To."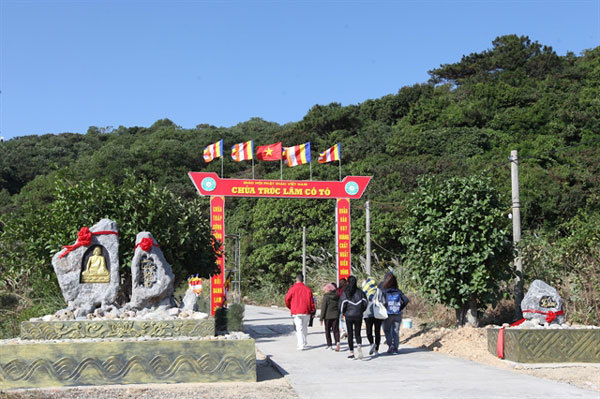 The entrance of the Truc Lam Co To Pagoda.

Hung stressed that 80 per cent of islanders are Buddhists, so building the pagoda meets the demand of the people and enriches their cultural lives. — VNS

Quang Ninh province is not only the home to Ha Long Bay - a World Natural Wonder - but many other tourist destinations, including new ones.

Quang Ninh Province has another gorgeous destination for tourists to enjoy. The People's Committee of the northern coastal province of Quang Ninh has recognised Cai Chien Island in Hai Ha District as a provincial tourism site.