After long discussions and considerations of the country's financial health for this year and conditions for next year, the National Assembly (NA) has officially adopted a resolution on allocation of central budget in 2023 – the key legal foundation for making plans on use and management of the state coffers for national socioeconomic development next year.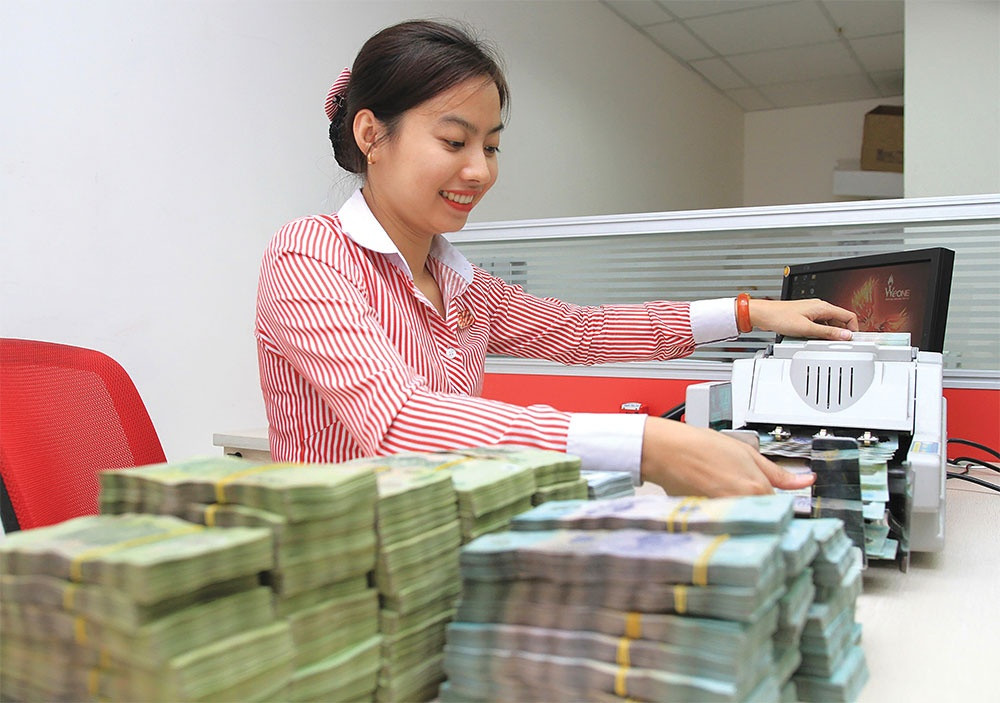 Budget resolutions set plan for 2023-illustration photo, Le Toan
Under the resolution, total central and local budget revenues will be $37.54 billion and $32.92 billion, respectively. Total central budget expenditure will be $56.26 billion. This would mean a central budget deficit of $18.72 billion.
"The government is ordered to promote the financial disciplines and rules, with all violators being strictly sanctioned, and punishments being imposed on those that delay and obstruct the speed of capital allocation and disbursement," read the resolution. "The responsibility of heads of units will be individualised if their units face delayed disbursement and fail to fulfill assigned tasks."
The government has reported to the NA that the total state budget revenue for this year is estimated to be $70.18 billion – exceeding by $8.8 billion or 14.3 per cent as compared to the target set in November last year by the NA, also up 2.9 per cent against the figure realised last year.
Revenues from all economic sectors are set to see an on-year expansion. Specifically, domestic revenues are estimated to be $56.18 billion, up 9.8 per cent on-year or $5.02 billion as compared to the initial estimates. This accounts for 80.1 per cent of total budget revenues.
In addition, revenues from export-import turnover in 2022 is forecasted to hit $18.26 billion, up 23.6 per cent as compared to the initial estimates – responsible for 15.2 per cent of the total state budget revenues.
It is also expected that revenues from crude oil exports for this year will sit at $2.96 billion, up 141.1 per cent as compared to the initial estimates and accounting for 4.2 per cent of total budget revenues. This thanks to a hike in crude oil prices, averaged at $107.05 per barrel. The central and local budget revenues are estimated to exceed by $3.47 billion and $5.65 billion, respectively.
It is also estimated that the budget deficit in this year will be 4.5 per cent of GDP, which will still stay within the NA's permissible limits of a maximum level of 5-5.1 per cent of GDP.
The government expected that the economy's GDP will be about $403.2-405.3 billion this year – thus the total budget deficit for 2022 will be about $18.14-18.23 billion.
Earlier this year, the NA set a realised deficit of $15.3 billion, or 3.75 per cent of GDP.
The Ministry of Finance (MoF) reported that the 10-month state budget revenue is estimated to reach $63.66 billion, tantamount to 103.7 per cent of initial estimates and up 16.2 per cent on-year.
Domestic revenue rose 12.1 per cent from the same period last year to $50 billion. Notably, the revenue from crude oil reached some $2.85 billion, exceeding the estimate by 32.4 per cent and up 95 per cent on-year.
The MoF said that the budget collection surpassed the estimate in the period as the country maintained its positive recovery and growth pace, with GDP in the first nine months expanding 8.89 per cent, the highest since 2011.
What is more, surging oil and gas prices have helped the country earn more from crude oil.
Nevertheless, the MoF noted that domestic revenue was on a declining trend as the average in the first five months of this year was $5.68 billion, which fell to nearly $4.34 billion since June, even only $3.09 billion in September and $3.04 billion in October - in which such a reduction has been seen largely in revenues from VAT and corporate income tax.
Meanwhile, the 10-month budget spending is estimated to be about $53 billion – up 6.3 per cent on-year.
For development spending, disbursement remained at a slow pace, fulfilling only 51.34 per cent of the plan assigned by the prime minister, as compared with 55.8 per cent recorded in the corresponding period last year. The disbursement rate of foreign capital dropped to only 20.14 per cent.
It is also estimated that Vietnam's public debt at the end of this year will be 43-44 per cent of GDP; the government debt will be 40-41 per cent of GDP; the nation's foreign debts will be 40-41 per cent; and the government's direct debt repayment obligation for next year will be about 18-19 per cent of total state budget revenues – lower than the NA's permissible limit of 25 per cent.
The government has also proposed some key targets for the state budget for the 2023-2025 period.
Specifically, the total revenue will be nearly $221.74 billion, 84 per cent of which will come from domestic revenues by 2025. Meanwhile, the total expenditure will be about $278.26 billion.
Source: VIR